Foreign Affairs: A New Study Looks At Americans' Attitudes Toward Travel And Romance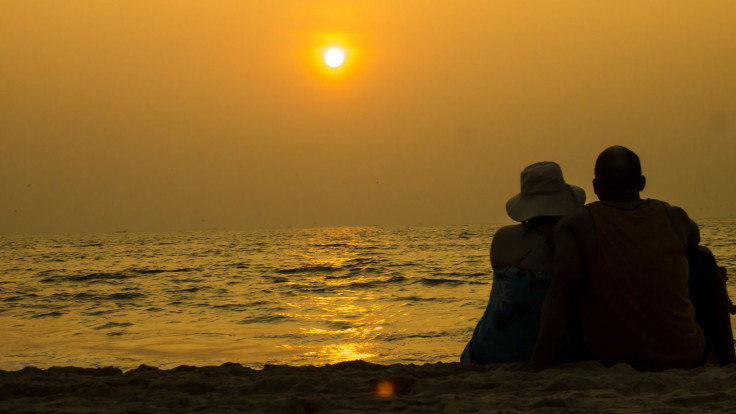 When Americans are looking for beautiful people, they're most likely to travel to Los Angeles to find them. But Rio de Janeiro is a close second, followed by Paris, Miami and Rome. That's according to a new study commissioned by travel site Expedia and dating app Tinder, which examined Americans' attitudes about travel and love. The study was conducted by German market research firm GfK and asked 1,000 Americans a range of questions about romance and travel.
The findings of the "2015 Foreign Affairs Study" also revealed that 44 percent of Americans feel an overnight vacation is appropriate within the first three months of a relationship. Only 14 percent were willing to go on vacation within the first month of a relationship, but between one and three months, another 30 percent got on board. A few people were more cautious: 16 percent responded that they would wait more than a year before going on vacation with a partner.
When it comes to traveling with a partner's family, respondents were a bit more conservative. More than a third -- 36 percent -- said they would wait more than a year before traveling with their partner's family members, while only 5 percent said they'd be willing to do so in the first month of a relationship.
The survey also asked which destinations inspire the most romance -- especially for asking for someone's hand in marriage. Paris was (unsurprisingly) in the lead with top votes from 46 percent of respondents. Rome came in second place, followed by Barcelona, New York City and Sydney. And once they got engaged? A quarter of respondents said they'd consider honeymooning at a theme park.
The survey was commissioned in the wake of Tinder's new service "Passport," which allows the dating app's users to change their location to easily connect with people anywhere in the world by simply dropping a pin on a map or searching by city. A third of all respondents said they would be likely to use an app like Tinder while traveling solo.
© Copyright IBTimes 2023. All rights reserved.