Mobile Boarding Passes Are Taking Off. Here's What You Need To Know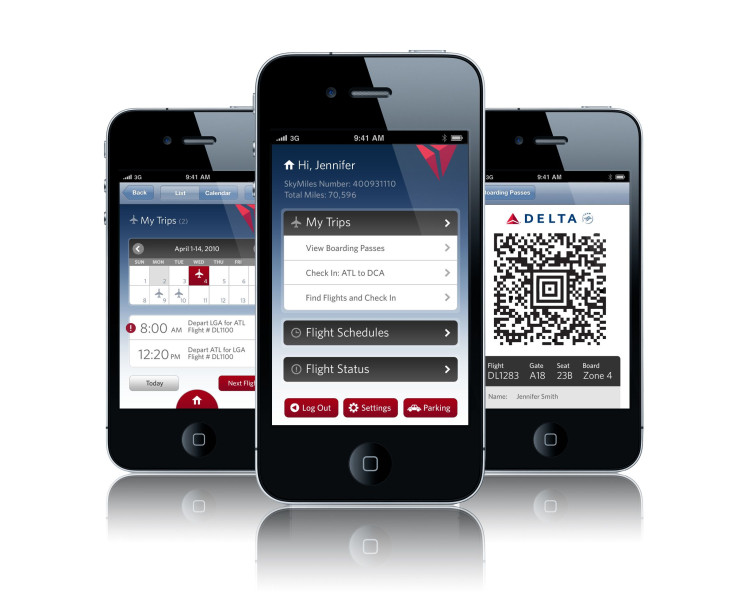 Forget those flimsy paper boarding cards, savvy travelers. By 2019, more than 1.5 billion boarding passes -- that's about 1 in 3 -- will be issued on mobile devices, according to new research by analysts at Juniper Research. (Compare that to the estimate for this year, when we'll see about 745 million mobile boarding passes in use.)
As expected, mobile boarding passes are mostly used by frequent flyers, not leisure travelers who may not be as familiar with the technology. But that's likely to change, especially as more airlines offer the mobile boarding pass option. Right now, 53 percent of airlines worldwide implement mobile boarding, but transport communications firm SITA expects that to reach 91 percent by 2017.
So what do you need to know about mobile boarding? The option may have gotten off to a clunky start, but now, it can save you a lot of time and hassle.
Do I need to have an airline's app on my phone to take advantage of mobile boarding?
No, but it might make the process easier. You can typically access mobile boarding passes in two ways: from a link that's emailed or texted to you when you check in, or through your airline's native mobile app. While having the app is not necessary, it can be handy as your mobile pass is saved for you once you check in. If you use the link, the pass will open either in a mobile browser window or as a separate document that you can save to your phone. If you have an iPhone, depending on the airline, you can save the electronic boarding pass to your Passbook.
Do I need a certain type of cell phone?
Smartphones, which have large screens, usually work best. But as long as your screen is large enough to depict the entire mobile bar code, you should be fine. You probably need to have Internet access on your phone, to access the link to the pass and view the pass itself (which is often in a mobile browser). Some airlines will text you the pass, so that's the exception. In the future, mobile boarding is likely to be implemented using "near field communication" chip technology that will store your boarding pass, baggage tickets and identity information directly on your phone. But that's a few years off, at least.
Are mobile boarding passes accepted everywhere?
No, but they are pretty widespread. Many airlines and airports have installed the technology needed to scan mobile passes at TSA checkpoints and at airport gates, but you won't find it everywhere just yet. However, most airlines list on their websites which airports accept the technology. (There are links to that information for five major U.S. airlines below.) When you check in online, you're given the option to elect a mobile boarding pass -- if it's available for your itinerary.
American Airlines
Mobile pass delivery: Via email or mobile app
If you don't use the app, you can manually save the pass to your phone (check your phone's manual to find out where the download is stored).
Delta Airlines
Mobile pass delivery: Via text, email or app
If you checked baggage, you can present your eBoarding Pass with your ID to drop off your luggage at curbside or main baggage drop locations.
Mobile pass delivery: Via app
You need JetBlue's app to access this one, which the airline has been rolling out in most domestic airports and some international ones.
Southwest Airlines
Mobile pass delivery: Via text, email or app
Southwest offers instructions on how to save the mobile boarding pass to your device for iPhone and Android users.
United Airlines
Mobile pass delivery: Via email or app
If your seat changes or you are upgraded, the boarding pass will electronically update to reflect the change.
© Copyright IBTimes 2023. All rights reserved.