'iCarly' Star Jennette McCurdy Shows Off Butt In New Instagram Photo
Former Nickelodeon actress Jennette McCurdy just showed off her sexy side to her fans and followers on social media. The "iCarly" alum recently shared a snap that undeniably emphasizes her perky buttocks. Many of the actress' fans quickly showered McCurdy with compliments.
On Wednesday, McCurdy took to Instagram to upload a photo of her standing on the grass of what appears to be a resort. Since it's a hot sunny day on the area where the singer-actress was staying, she decided to sport only a white t-shirt and black underwear on her body and wore a white cap on her head. It isn't clear what McCurdy is doing in the pic because she's turning her back to the camera.
Because the underwear McCurdy was wearing in the photo was emphasizing her buttocks, many of her followers teased her and encouraged her to flaunt her assets more often. One fan wrote: "You need to show your buns more often because they are so perky." Another fan commented: "My golly you have a nice body and nice badunkadunk. Keep flaunting what you have girl."
READ: Jennette McCurdy reacts to leaked sexy photo
It seems McCurdy is having a blast these days since she gets to do the things she wants. Last weekend, she took the time to join Tough Mudder, an event that tests a person's endurance through a series of hardcore mile-long obstacle courses. Since this is the first time that McCurdy joined the tough event, she proudly shared her experience with her fans on Instagram.
In a selfie she shared last Saturday, McCurdy wrote that she managed to finish a 10-mile obstacle and made it out alive. She also appears to be very happy in the photo though she revealed that she scraped an elbow during the event. In a follow-up, McCurdy revealed her and her friends' before and after look at Tough Mudder Los Angeles. Based on the pictures she shared, it's clear that she and her guy friends enjoyed obstacles albeit the dirt and mud.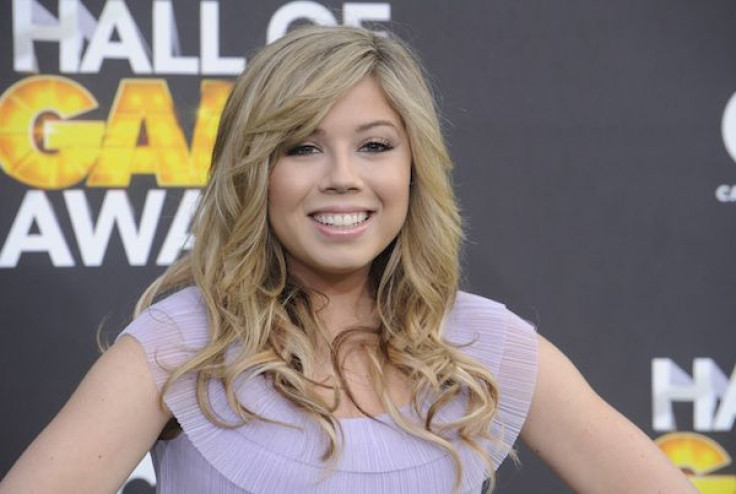 © Copyright IBTimes 2023. All rights reserved.