ICE Arrest: Undocumented California Father Snatched By Agents While Dropping Off Daughter At School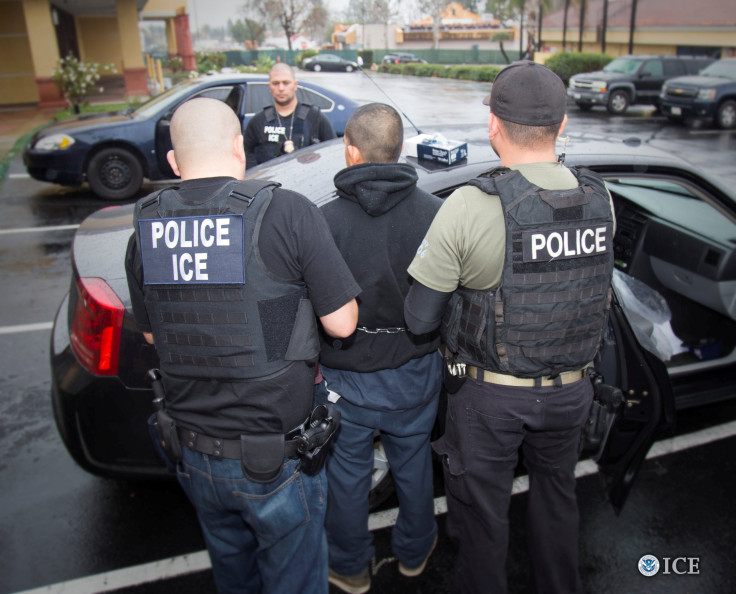 It wasn't a typical morning for 12-year-old Fatima Avelica as she watched the U.S. Immigration and Customs Enforcement (ICE) detain her undocumented immigrant father as he was about to drop her off at school Tuesday. She recorded her father, Romulo Avelica-Gonzalez, a 48-year-old Mexican native living in Los Angeles, California, while he was being picked up by the agents a few blocks away from her charter school in Pasadena, attorney Emi MacLean told the New York Daily News.
The father of four U.S.-born children had been in the country for more than 25 years.
"It's really hard what we're going through," Avelica-Gonzalez's other daughter Brenda Avelica told ABC 7. "I never thought we'd actually go through something like this. It's terrible to feel and see your family being broken apart."
ICE agents immediately informed Avelica-Gonzalez's family while they took him to a nearby detention center that he was expected to be deported the very same day.
"Think about the horrific nature of that situation," said MacLean, a staff attorney for the National Day Laborer Organizing Network (NDLON). "It's been really devastating for the family."
NDLON fought for Avelica-Gonzalez, who was transported to a different detention center outside of Los Angeles, to remain in the states for a little while longer. It was a "small victory," MacLean told the New York Daily News.
Although it was not immediately clear whether Avelica-Gonzalez had any criminal record, the executive director of Fatima Avelica's school said the girl's father had a DUI conviction that was nearly a decade old. Avelica-Gonzalez also bought a car with an incorrect registration sticker 20 years ago.
The family's attorney has begun filing paperwork for a U-Visa, which would allow Avelica-Gonzalez to remain in the country with his family.
Many undocumented citizens were said to be living in fear after President Donald Trump's executive and pledge to "crack down" on illegal immigration. The administration of former President Barack Obama targeted undocumented immigrants with violent criminal records for deportations. Trump's administration, on the other hand, has reportedly been deporting undocumented immigrants with and without criminal records.
ICE denied those reports and said that it was following standard deportation protocols.
© Copyright IBTimes 2023. All rights reserved.