Idaho Murders Suspect May Have Discussed 'Demons In My Head' Years Before Crime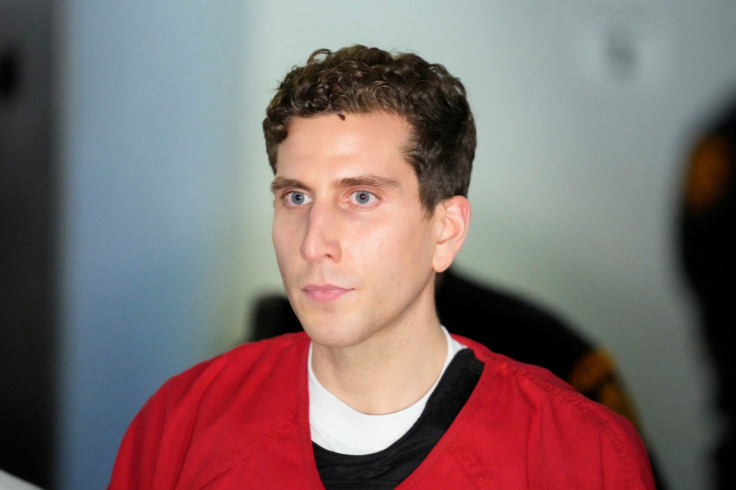 KEY POINTS
A podcast host linked Bryan Kohberger to an online user suffering from visual snow syndrome
Kohberger allegedly posted in Tapatalk that he suffered from "depersonalization" and a fuzzy vision
The suspect also allegedly shared in the online forum that he suffers from depression and anxiety
Bryan Kohberger, the suspect in killing four Idaho university students, may have said he experienced hearing "demons in [his] head" more than a decade before the murders.
Lauren Matthias, the host of the "Hidden True Crime" podcast, told Newsnation that she and her team had connected a Tapatalk account to an email of Kohberger's.
Matthias said the photo of Tapatalk user Exarr.thosewithvisualsnow appears to be Kohberger when he was a teenager.
"The photo looks to be a side-by-side of Bryan, the username is an email that he used as well as his rapper name... and he confirms his own birthday and a relative's address as well as living in Pennsylvania," Matthias said. "Everything matches up to look like this is Bryan Kohberger writing as a 16-year-old boy."
In July 2011, Exarr.thosewithvisualsnow said he had been suffering "horrible Depersonalization" while experiencing ringing in his ears and a fuzzy vision.
"It is as if the ringing in my ears and the fuzz in my vision is simply all of the demons in my head mocking me," the user wrote, Insider reported.
The murder suspect also apparently saw a "large intensity of black/yellow/white fuzz."
Kohberger allegedly said he would not see anything when he hugged his family, adding that he felt like having severe brain damage.
"As I hug my family, I look into their faces, I see nothing, it is like I am looking at a video game, but less. I feel less than mentally damaged, it is like I have severe brain damage. I am stuck in the depths of my mind, where I have to constantly battle my demons, am I here or am I fake?" according to his alleged post.
Newsweek reported that Kohberger also allegedly shared in the forum about his bouts with depression, suicidal thoughts, "crazy thoughts" and "no emotion."
Matthias' husband, forensic psychologist John Matthias, said Kohberger's alleged posts reflected the suspect's mental state at the time.
The forensic psychologist added that Kohberger "is a very troubled adolescent with many mental health issues."
Kohberger's posts also suggested that he was suffering from visual snow syndrome.
According to the U.K.-based Visual Snow Syndrome Foundation, the syndrome is "a devastating neurological condition that can affect an individual's vision, hearing, cognitive and other functioning."
Some of the syndrome's symptoms are afterimages, photophobia or sensitivity to light and impaired night vision.
Some studies suggest that people with visual snow syndrome may also suffer from depression, anxiety and poor sleep.
The new details about Kohberger came after he briefly appeared at Latah County Court in Moscow, Idaho, where he faces four counts of murder and burglary.
Kohberger was arrested by authorities last month after getting accused of killing four University of Idaho students at an off-campus apartment home.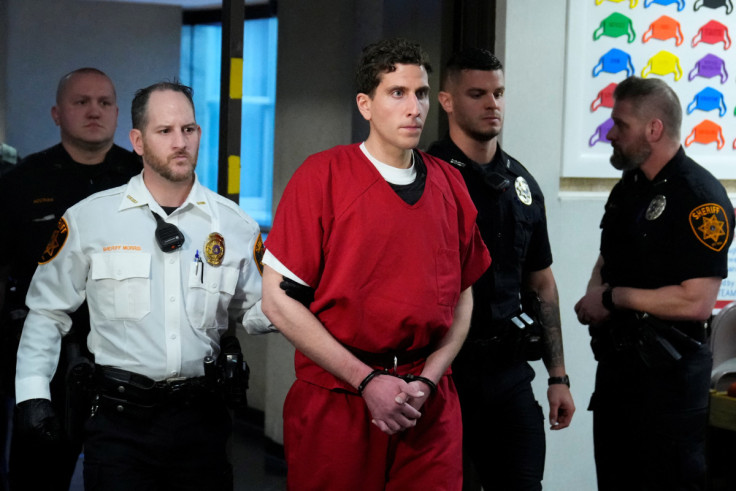 © Copyright IBTimes 2023. All rights reserved.