Idaho Murders Update: 6 Items From Kohberger's Apartment That Could Link Him To Crime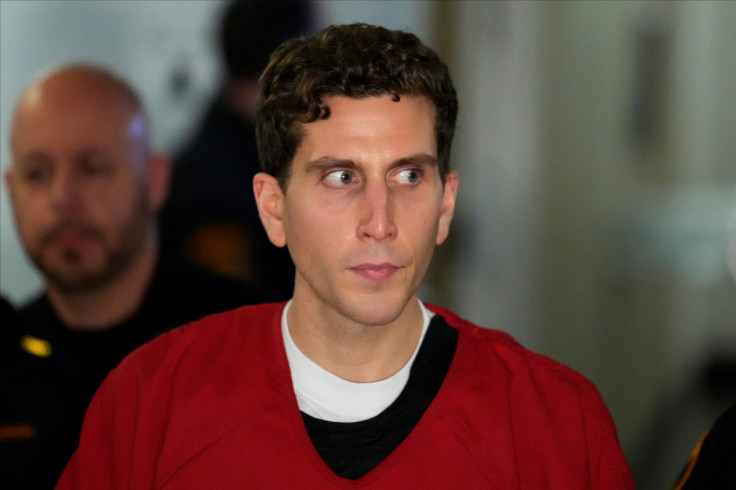 KEY POINTS
The search warrant detailing the possible evidence found was released on Wednesday
Police looked for items such as blood, skin cells, or hair strands in Kohberger's place
They also searched for computers and other digital devices
Authorities have found several items, including hair strands and a black glove, in Idaho murders suspect Bryan Kohberger's apartment that could help link the alleged killer to the crime, according to a recently released document.
The search warrant, publicly released by Law & Crime on Wednesday, said the police combed through Kohberger's apartment in Pullman, Washington, on Dec. 30 to look for any evidence from the crimes, such as blood, skin cells, or hair strands from the victim or one of the victim's dogs on any of the suspect's belongings.
Following the search, Washington police reportedly found a pillow with a reddish-brown spot, stained mattress covers, several possible hair strands, one nitrite-type black glove and a computer tower, which they hoped would reveal Kohberger's internet activities and other data.
They also took one container of vacuum dust, one possible animal hair strand and a Fire TV stick, according to the warrant.
Idaho State Police Sergeant Dustin Blaker stated in the warrant that blood and other trace evidence from the scene of the crime could have transferred to Kohberger since he allegedly went home after the crime.
"The King Road Residence contained a significant amount of blood from the victims including spatter and castoff (bloodstain pattern resulting from blood drops released from an object due to its motion) which, based on my training, makes it likely that this evidence was transferred to Kohberger's person, clothing, or shoes," Blaker said in the warrant.
"Based on the locations of the suspect vehicle and the 8458 phone immediately following the murders, it is probable that Kohberger went home to his residence."
The officer added that other trace evidence, including skin cells or hair from one of the victim's dogs, was likely transferred to areas in his apartment.
Since authorities believed that the quadruple killing of Kaylee Goncalves, Madison Mogen, Xana Kernodle and Ethan Chapin was planned, they included the search of computers and other digital devices in Kohberger's home.
"Based on my training and experience, criminals utilize electronic digital devices as well as paper or other media in conducting planning crimes, just as non-criminals use various media to plan activities," Blaker said. "Therefore, there is probable cause to believe that digital devices were used and/or are being used in furtherance of the listed crime(s) or to avoid detection for the listed crimes, and likely contain evidence of the listed crimes."
Digital evidence remains on any device even if deleted by the user. Forensic examiners used this to pull information from the suspect's devices.
Another point of interest to the authorities was Kohberger's digital trail, especially any hint that he had planned a killing or violent assault, or data showing he could have tracked the students' residence or the victims themselves, Washington Post reported.
Meanwhile, the knife used in the killings is still nowhere to be found.
The search warrant was filed on Dec. 29 but was sealed until Wednesday because of the "sensitive nature of the investigation at the time," according to prosecutors. A Whitman County judge in Washington reportedly agreed to unseal the documents on Tuesday, per Washington Post.
Kohberger is currently being held without bail in Latah County in Moscow. He is facing four charges of first-degree murder and one charge of felony burglary concerning the gruesome stabbing of the four University of Idaho students.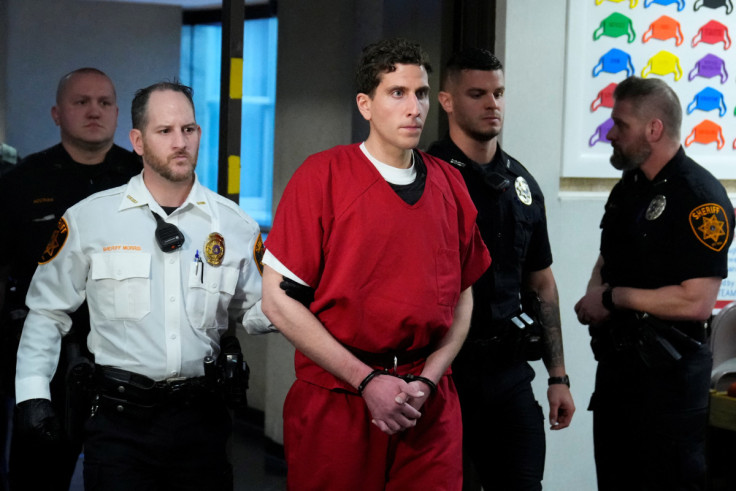 © Copyright IBTimes 2023. All rights reserved.