Idaho Murders Update: Bryan Kohberger Had Police Department Job Interview Months Before Arrest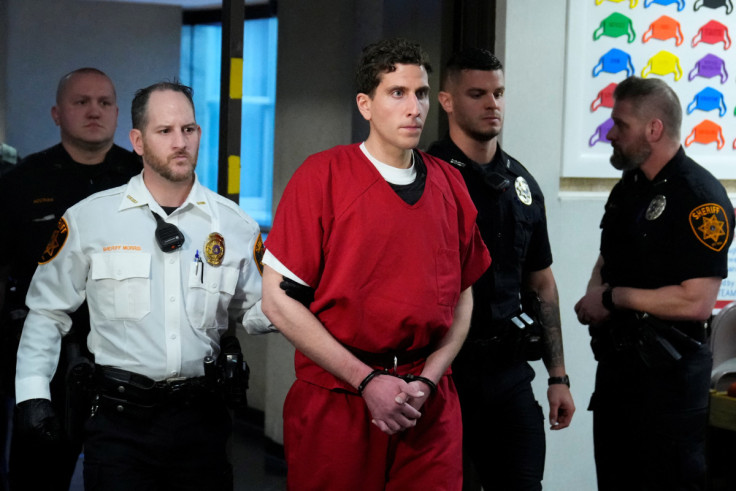 Since his arrest in late December for the murders of four University of Idaho students, details about Bryan Kohberger's past have been uncovered in national media reports. Newly released records reveal that he had a job interview with the local police department seven months before the fatal stabbings.
According to an email released following a public records request by the New York Times, Kohberger had an online exchange with the police chief in Pullman, Washington, about a research assistant job.
In the months leading up to the murders, Kohberger, 28, was a Ph.D. student studying criminology at Washington State University in Pullman. On April 12, 2022, Kohberger interacted with the chief, Gary Jenkins, about the position.
"It was a great pleasure to meet with you today and share my thoughts and excitement regarding the research assistantship for public safety," Kohberger wrote in the email.
Shortly after, Jenkins replied: "Great to meet and talk with you as well." Jenkins was later hired as the campus chief of police at Washington State University.
The graduate research assistantship was reportedly created by the university to support local police agencies. Students hired for the role were expected to "coordinate activities with their respective police department."
It is unclear if Kohberger was hired for the position, but the murder suspect was one of four candidates up for the role.
The job was to begin on Aug. 22, nearly three months before the Idaho college students were murdered at an off-campus home.
Reports of Kohberger's job interview come as news organizations are pushing back against a judge's broad gag order in the murder case.
A Latah County judge initially issued a gag order forbidding attorneys, law enforcement agencies, and others from speaking publicly about the case.
Last week, the order was expanded to include attorneys representing witnesses or victims' family members.
To keep the public accurately updated on the case, news organizations are asking a judge to narrow the gag order.
​​Kohberger faces one count of felony burglary and four counts of first-degree murder for the deaths of Kaylee Goncalves, 21; Madison Mogen, 21; Ethan Chapin, 20; and Xana Kernodle, 20.
The four students were killed on Nov. 13, 2022, at an off-campus home.
Kohberger isn't expected to return to court until June 26 for a preliminary probable cause hearing.
© Copyright IBTimes 2023. All rights reserved.