Idaho Murders Update: Expert Says Bryan Kohberger's Seized Items Present 'Clear Evidence Of Motive'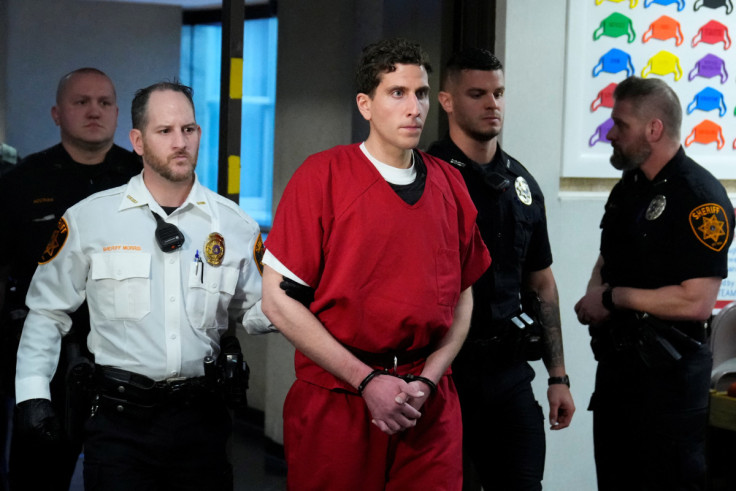 Nearly seven weeks since police arrested Bryan Kohberger for the fatal stabbings of four University of Idaho students, details in the murder case continue to emerge and a newly unsealed search warrant may point to the suspect's motive, according to legal experts.
The search warrant, which was unsealed on Tuesday, revealed police seized several items from Kohberger's residence in Pullman, Washington, following his arrest on Dec. 30. Among those items were several hair strands, including "one possible animal hair strand."
One of the victims, Kaylee Goncalves, owned a dog named Murphy, who was found in a separate room after police discovered the students' bodies. The dog appears to be a labradoodle or goldendoodle.
Details from the unsealed search warrant come after a law enforcement source claimed authorities believe an Instagram account belonging to Kohberger messaged one of the female victims before the murders.
Trial lawyer and former federal prosecutor Neama Rahmani told People that the new information could help prosecutors establish Kohberger's motive for killing the college students.
"We finally have some clear evidence of motive and a digital connection between Kohberger and the victims," Rahmani explained.
"We have hairs, and if they are from either the victims or the dog, and they were found in Kohberger's apartment, that puts him at the scene of the murders."
Rahmani noted that a "motive isn't an element of the crime, but jurors are going to want to know why someone would kill four people."
"Connecting Kohberger to at least one of the victims through the DM he sent will help prosecutors have an explanation for that," Rahmani said.
Rahmani also referenced further details uncovered in the probable-cause affidavit, including the encounter one of the surviving roommates had with Kohberger after the murders, and "a diamond-shaped pattern (similar to the pattern of a Vans type shoe sole."
There is also a potential digital trail.
"The computer they seized could contain a treasure trove of digital evidence. If the computer contains information about the victims that was inputted before the murders, then it shows premeditation," said Rahmani.
Kohberger, 28, faces one count of felony burglary and four counts of first-degree murder for the deaths of Goncalves, 21; Madison Mogen, 21; Ethan Chapin, 20; and Xana Kernodle, 20. The four students were killed on Nov. 13, 2022, at an off-campus home.
Kohberger is scheduled to return to court on June 26 for a preliminary probable cause hearing.
© Copyright IBTimes 2023. All rights reserved.
FOLLOW MORE IBT NEWS ON THE BELOW CHANNELS