The Identity Gap: Set Your Values Straight With Mentality Coach Sabastian Enges
This article uses affiliate links, which means if you purchase products through these links, we may earn a commission. Click here to see our
T&C
. For licensing please click
here
.
If life was easy, everyone would've figured out how to live life to the fullest. The truth is; life is hard. But with help from the right people, it doesn't have to be.
Luckily for Sabastian Enges' combined one million followers, he's one of those people. With his guidance, you can learn to break what he calls "the identity gap" and discover your values that will transform you into your most authentic self.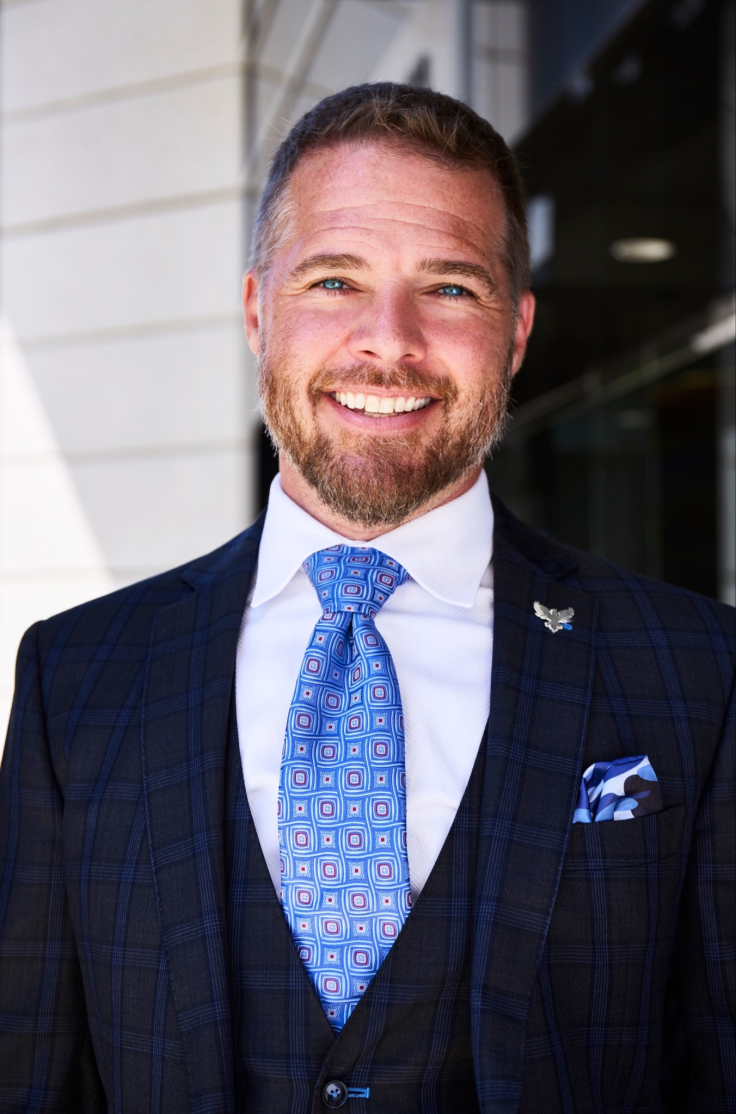 Is your perspective of the world limiting you? Are you struggling to become a higher version of yourself? Are your values not in alignment with how you want to show up in the world?
If so, you're not alone.
When you don't know what your values are, it makes it challenging to live an authentic life. But as mentality coach Sabastian Enges teaches, your values are intrinsically connected to your system of values. To awaken yourself to a higher level of thinking and being, you must understand that people's values won't always align. Those values shape how we, as humans, see the world. To grow as a person, everyone must learn that we don't see the world as it is. Instead, we see the world as we are.
If you see the world filled with sadness and fear, Enges believes it's a projection of yourself. More than likely, no one has ever called you on it. That's where Enges comes in. He helps people understand who they are, free of judgment, to guide them on a new path. Because - without growth as an individual, it's impossible to change your life. Instead, you will constantly be standing on the sidelines of your own life, wishing you were someone else.
To head down that new path of growth, you first have to decide how you want to show up in the world and how you want people to experience you.
But this new path requires dedication and accountability. When you know what your core values are, life is far easier to navigate. Unfortunately, a lot of people lack a solid value system. And many individuals, especially young people, experience what Enges refers to as an "identity gap."
The identity gap is "the difference between who we think we are and who we really are," Enges clarifies. "Most of the pain I see that's caused in people's lives is that gap."
Sabastian Enges is an entrepreneur, speaker, and sought-after, industry-leading mental conditioning and performance coach. Over the years, Enges has helped thousands of people to successfully develop them into leaders of their own lives and entrepreneurs in their chosen fields.
His decades of experience in sales, strategic marketing, and consulting have transformed him into the accredited coach he is today. As the Founder of Quantum Academy, Enges is helping transform people's lives to live a higher quality life on all fronts. He's also widely regarded for generating hundreds of millions of dollars in LTV for companies like AT&T, T-Mobile, and Amazon.
As a professional coach and consultant, Enges helps young professionals who are feeling unfulfilled or lost. He focuses on uncovering his client's real values and separates them from inherited, ideal values, which could affect their minds and stray them off the path of who they want to be in life.
"What ends up happening is we project these values into the world because we think this is what the world either wants from us or expects from us," says Enges. "We live out this set of values but they don't bear the results we expect them to. It then leads people to place blame on others without understanding what's truly going on."
Now more than ever, we are seeing a "blame culture" occur and it bleeds into more than just people's personal lives. It also affects work environments, leading to a decrease in employee morale and work ethic.
"You see this throughout society now where people believe nothing is their fault," he explains. "The perceived reason their life isn't adding up is because of someone else."
For Enges, it all comes down to finding your true values. But young people have a hard time reaching out for help because they are not aware they need it.
There are three words that Enges believes are not valued in our culture today: responsibility, accountability, and commitment. When society keeps perpetuating the idea that nothing is your fault, you continue living in a false world. And when things keep going astray, the situation grows more cumbersome. Eventually, people feel as though their lives are out of control or they're living a life that isn't their own. These feelings are what Enges hopes to eliminate for others.
Enges believes this issue stems from marketing. "Marketing isn't going after teaching people how to think, it's very aggressively trying to force or influence people what to think." When we are told what to think, our society begins to lack critical thinking skills and this results in life being more challenging than necessary.
An intuitive listener, Enges coaches individuals on how to flip the script that marketing is attempting to instill in us. He helps others think for themselves instead of allowing themselves to be told how to think by their families, friends, or marketing campaigns that might not have their best interests in mind. We are all a product of our environment, and certain aspects we pick up are not always "good." But with Enges's coaching, you can decode what it is you truly value versus what you think your values should be based on your upbringing or what marketing ploys you're exposed to. Once you're able to do that, you can take a step back and ask yourself, "Is this how I want to show up in the world?"
The only way to achieve this extent of clarity is to become aligned with yourself, and the first step is seeking the proper help.
"When the student is ready, the teacher will appear," Enges says. If you've made it this far, your moment is now.
Join Sabastian Enges' combined 1 million followers across Instagram, TikTok, andFacebook for more insight.
Want more one-on-one help? Sign up for his course today to unlock your values and step onto a new life path. It's past time to upgrade your thinking to live a higher quality life and become the best version of yourself.
FOLLOW MORE IBT NEWS ON THE BELOW CHANNELS