Ikuhiro Yamagata, Japanese Celebrity Interior Designer Shares Insights On Timeless Design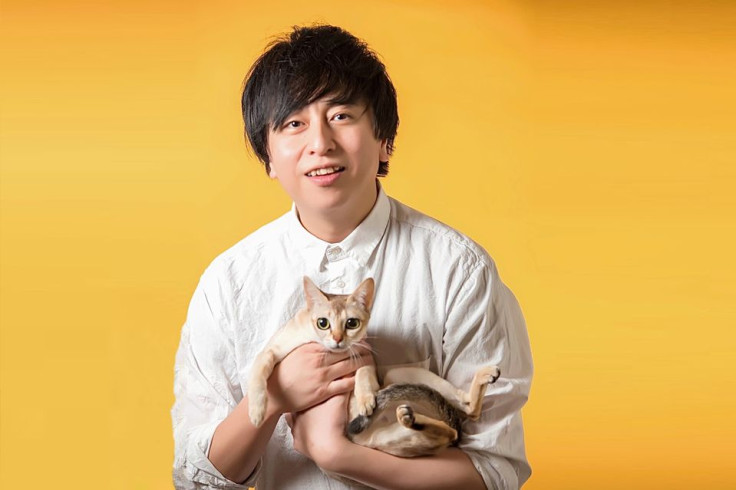 The other side of the housing boom arrived: home renovation.
The housing boom in 2020, triggered a renovation boom in 2021.
Home renovation market is forecasted to grow by 9% this year and an additional 4% next year.
The remodeling market bounced back stronger than it was pre-pandemic.
Home improvement and repair spending grew by an estimated 3% to $420 billion in 2020, a recent study by Harvard University's Joint Center for Housing Studies (JCHS) found. One of the report's researchers, Abbe Will, expressed in a recent interview that it is expected that the home remodelling market will expand even further in 2021, by 4%, as homeowners complete projects. "The recent rise in timber prices has led to an increasing demand for housing. I think that tendency will continue to become more prominent in the future," Ikuhiro Yamagata, celebrity interior designer, commented recently on the housing and remodeling boom, echoing the report's findings.
The surge isn't a newfound hobby, but rather a natural evolution of a very heated housing market. Remote work, the desire for more space and low interest rates helped to make real estate the hottest commodity of 2020. The JCHS found that by late March, 60% of survey respondents were already busy with at least one DIY home project. This percentage surged to 80% by early May. spending on home improvement overall increased by 7% in the latter half of 2020 and early 2021, as per a February Bank of America note.
Initially the pandemic caused the remodeling market to crash before it bounced back stronger than it was pre-pandemic. "People did not want contractors in their homes, but that recovered very quickly," Paul Emrath, vice president of surveys and housing policy research at the National Association of Home Builders (NAHB) stated in a recent interview. He continues: "It was a very sharp V-shaped recovery." Emrath forecasted that the home renovation market will grow by 9% this year and another 4% in 2022. The strong demand for remodeling is expected to outweigh obstacles found in the supply-side as well as the availability of labour. As the demand continues to rise Japanese-inspired interiors increasingly come to the fore, especially in Western countries.
Minimalism Subtly Informs Interior Design Trends
A quick look on Houzz.com will reveal many minimalist inspired interiors. Minimalist interior design is very similar to modern interior design and involves using the bare essentials to create a simple and uncluttered space. Clean lines and a typically monochromatic palette defines this interior design principle. This highly functional design philosophy has roots strongly connected to the East, especially Japan, where the influence of Zen Buddhism runs deep. Over the last two centuries Eastern architecture has had a huge influence on the West.
"The Japanese try to create a large space anyway. I want to make it look wider. I want to show it clearly." Mr. Yamagata delved into the practical origins of the popular trend. "In Japan the idea of 'decorating inside of a house' has not permeated the common people for a long time. The common people couldn't afford it, so the interior was often done by politicians, merchants, and temples and shrines. After the high economic miracle after the war, the whole of Japan became rich, and the interior spread to all the common people."
While the affluent lived in castles and villas the poor lived in rustic country houses. A large number of medieval Japanese falling between the rich and poor category lived in what is now considered the quintessential Japanese home. Features which continue to be popular today, and found in minimalist informed design principles such as Japandi, include rice-paper walls, sliding doors, foldable screens, tatami mats and futon beds.
Minimalist Principles Promotes Wellbeing
Minimalism is perhaps the only design philosophy that has benefits for its followers' physical and mental wellbeing. Intensive de-cluttering of the living space is not merely undertaken to achieve a desired look, but as a means to embark on a cathartic personal journey.
The Japanese even have a name for this cathartic personal journey: Danshari . The three kanji letters that create this word signify respectively: refusal, disposal and separation. The word ecompasses much more than simple cleaning up and expands into psychology and even religious dimensions.
This principle permeates Marie Kondo's book, "The Life Changing Magic of Tidying Up." An impressive 1.6 million copies of the book sold in the United States alone and the success of this book along with the growing influence Japanese interior design principles have in the West seemingly points to a desire in Western countries to "declutter," the benefits of which are strongly rooted in psychology. A study published on SpringerLink found that goal setting and planning skills are linked to feelings of wellbeing. Goal setting and planning being an important aspect in interior design.
Timeless Design
As a strong proponent of timeless designs, Mr. Yamagata explains the concept accordingly: "I strongly agree with the interior design that allows you to use what you like for a long time. It doesn't mean that you only use expensive interiors, but your own cozy space. And my ideal interior design is to create a calm interior space that people will love and use for a long time without getting bored."
Fans of Mr. Yamagata's work would have noticed a certain fluffy friend featured on the designer's social media and website. The cat, Maru, is a Singapura cat - the smallest species of cat - and palys a unique role in Mr. Yamagata's design process. He elaborates: "Maru knows a lot of calm places in my house. Maru often tells us about small productions that I couldn't notice. It's like my home teacher."
Being proud a pet owner himself, Mr. Yamagata is happy to undertake interior design projects for living with dogs and cats and invites the eyes of the world to view his work.
© Copyright IBTimes 2023. All rights reserved.