Illegal Immigrants Held In Close Quarters At Detention Centers At Risk From Coronavirus Outbreak
KEY POINTS
Coronavirus positive cases are increasing in the United States
Immigrant detainees are at the risk of getting the virus
At the Tacoma detention center, one immigrant awaiting test results
As the coronavirus takes the world into a lockdown, immigrants held at the Northwest detention centre in Tacoma, Washington, fear the worst. The Northwest Immigrant Rights Project (NWIRP) and the American Civil Liberities Union filed a lawsuit against the U.S. Immigration and Customs Enforcement, asking for the detainees to be released.
Matt Adams, the legal director of NWIRP, in a press statement said the detainees are at particular risk because Washington is the epicenter of the outbreak in the United States.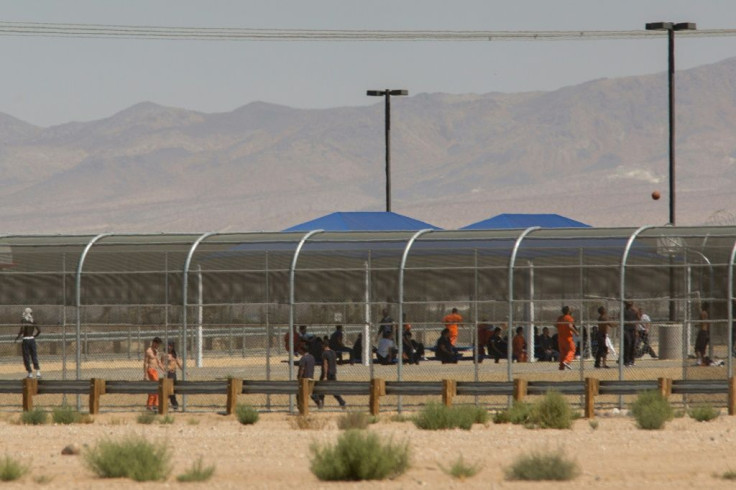 The press statement said the legal organizations seek the release of people who are in civil detention and are at high risk for serious illness or death in the event of COVID-19 infection. "The determination is based on the age of detainees, as well as their underlying medical conditions, which public health experts have indicated will increase the risk of serious COVID-19 infection," it said.
Adams said the Immigration and Customs Enforcement (ICE) should immediately release the detainees who have already been identified by the federal government as being most at risk because of this epidemic. "If it waits to react to worst case scenarios once they take hold, it will already be too late," he said. The legal director said hundreds of people are kept in close quarters at the detention center.
The American Civil Liberities Union of Washington, the NWIRP and Columbia Legal Services, in a letter to ICE said the agency should release on parole any detainees who are older than 60, pregnant, or who have underlying conditions such as a weakened immune system, heart or lung disease. They said people in detention are vulnerable to contagious outbreaks.
Per Seattle Times , emails sent by an ICE official to Seattle immigration attorney Inna Scott highlighted that one detainee had been tested for coronavirus and was awaiting results, and one housing unit was being cohorted. Reports say the detention center houses up to 1,575 immigrants going through deportation proceedings.
© Copyright IBTimes 2023. All rights reserved.