Imax Is A Force At The China Box Office, But Thousands Of Competing Screens Are Coming Soon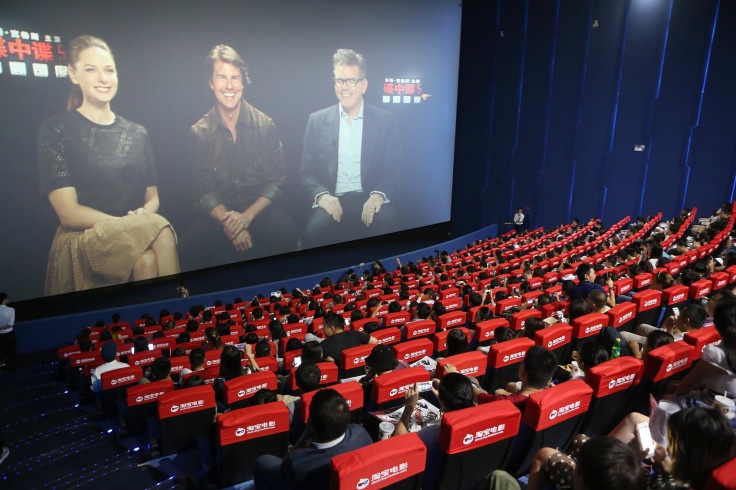 LOS ANGELES — In the U.S., film fans can choose Netflix and chill on the couch instead of heading out to the multiplex, but in China, there's no Netflix and not much privacy, and that's why there's a building boom of luxury big-format theaters where people can watch the latest studio movies in full 3D glory, whether they're in Beijing or Hangzhou.
Many of these theaters are brand-new and full of amenities, and they charge less than the price of a small box of popcorn at a neighborhood multiplex in the U.S.
"In China, I call it affordable luxury," Imax CEO Rich Gelfond told International Business Times. "You might not go on vacation or to an expensive meal, but for not a lot of money you can see a movie in Imax."
Premium large-format theaters such as Imax, which command higher ticket prices and can deliver as much as five times the revenue of a conventional screen, have played an outsize role in the Chinese box office's startup-rate growth. It jumped 50 percent last year to almost $7 billion. And that rapid rise has led to thousands of additional planned megascreens from Imax and its competitors.
Imax had 312 theaters in Greater China — including Hong Kong, Macau and Taiwan — as of March 31, with 100 more planned for this year and 227 in the backlog. Imax, which added 73 screens in China in the year preceding March 31, wants to get to 1,000 in mainland China alone. To put that figure in perspective, there were only 1,066 operating Imax theaters in the world as of March 31, including 394 in the U.S. Competitors such as Barco and Dolby Laboratories are also planning hundreds and even thousands of their own additional premium large-format screens to reel in China's film fans.
But there's a big reason it doesn't cost a lot of money to see an Imax film in China: A price war between online ticketing companies is keeping them heavily subsidized. Can China support more than twice the amount of premium large-format theaters than currently exist in the world without its moviegoers getting that helping hand? What's the big picture for the big picture? And while all eyes are on Beijing and Shanghai, it's really Main Street China that will have a lot to do with whether the country's big bet on supersize screens pays off.
"Whenever a film really breaks out in China, it's because it's been embraced by the third- and fourth-tier cities," Jonathan Papish, an industry analyst at China Film Insider, told IBT.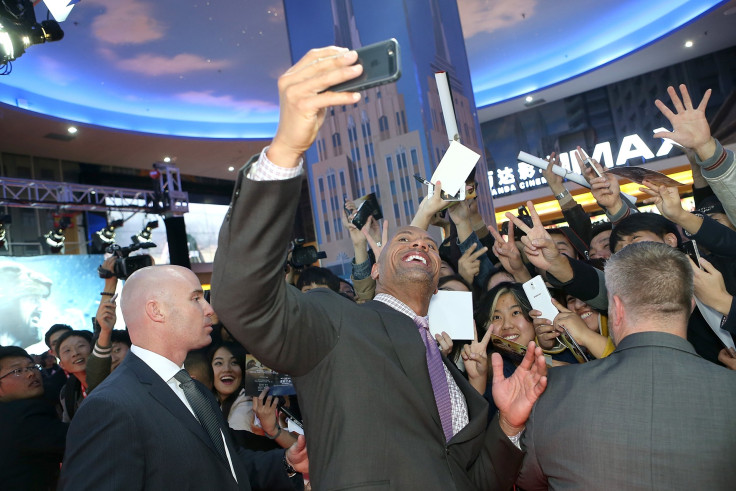 China's first Imax theater opened in Shanghai in 2007. About five years ago, Gelfond said the company began to work with several local directors and studios to bring more Chinese films to the format. There were eight Mandarin-language movies released in Imax in 2015 out of a total of 44.
"We've gotten into their ecosystem much like we have in the U.S.," Gelfond said. "You have directors who want to shoot with Imax cameras. You have directors who make the kind of movies with size and scope that's conducive to Imax."
And while Imax has historically been identified in the U.S. with geography porn and science centers, it's been about blockbusters in China since the beginning of blockbusters in China. When Imax first opened up shop there, the Chinese box office checked in at a little more than $500 million. This February alone, it hauled in more than $1 billion.
"I think our brand has more resonance in China than in any territory in the world," Gelfond said. "We grew up with cinema in China."
Imax's biggest customer is Wanda Cinema Line, a subsidiary of the Dalian Wanda Group, a conglomerate owned by China's richest man, Wang Jianlin. Wanda also is the majority owner of the publicly traded AMC Entertainment Holdings chain in the U.S., another sizable Imax partner, as well as "Jurassic World" production company Legendary Entertainment. Gelfond acknowledged the importance of that special relationship, which contributes about 16 percent of the company's revenue, but said Imax is not overly dependent on it, even in China.
"Wanda's one of our best partners in the world," Gelfond said. "From a branding point of view, there's no one better. But we're in business with almost all the top 20 exhibitors in China."
Gelfond told the state-run China Daily last year that lower-tier cities that aren't as rich in competing entertainment options can be just as good Imax markets as Beijing or Shanghai. More important, as China Film Insider's Papish said, they have a lot to do with determining whether a film will be a big hit in China, which is what Imax needs given the limited slate of movies screened in the format.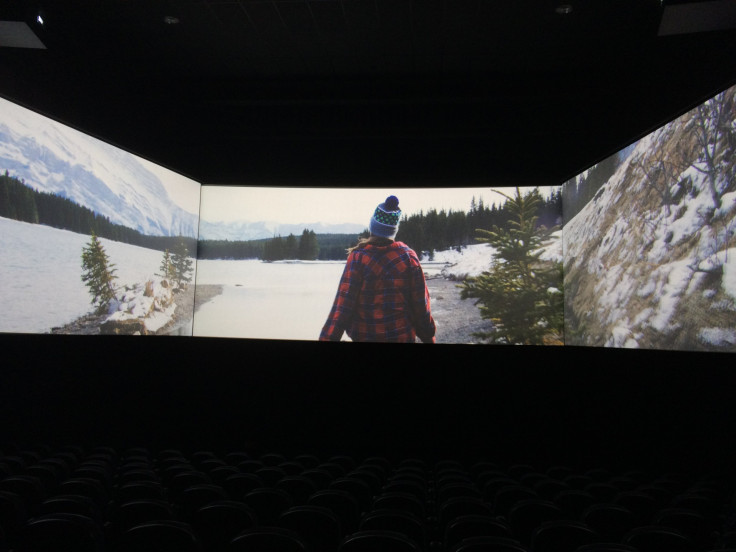 Imax has found gold in industrial cities such as Chongqing and Hangzhou, but that blueprint has attracted an avalanche of prospective competitors. Barco, a Belgian firm that's one of the world's biggest display hardware and software companies, not too long ago introduced its Barco Escape system, consisting of three screens arranged in a U-shaped wraparound pattern that provides a sort of airplane cockpit perspective.
There are currently 21 Barco Escape theaters worldwide, including two in China. But the unit's CEO, Todd Hoddick, told IBT last month the company plans to open 1,000 theaters in China alone during the next few years. And in January, Dolby Labs announced a partnership with Wanda Cinema Line to open 100 premium Dolby Vision theaters in China within the next five years.
There is also China Film Giant Screen, the poetically named competitor developed by China Film Group — the country's state-run production company and distributor and the mandatory partner of all imported films — from technology that Imax has alleged was stolen from it by former employee Gary Tsui. Imax won a nearly $7 million judgment against Tsui in 2014, but there are currently 133 China Film Giant Screens operating in China, and certainly more on the way.
That said, Gelfond said competition from other private-label premium large-format screens, such as Cinemark Holdings' XD and Regal Entertainment Group's RPX, is actually a bigger issue in the U.S., where Imax doesn't enjoy such a pronounced first-mover advantage. He pointed out that Imax has 300 theaters in China right now, compared with Barco's two and Dolby's zero, but when they do arrive, there's enough glazed-over eyeballs to go around. And, besides, he's underestimated China before.
"Our original target was 90 theaters, so we were way low," Gelfond said. "It certainly surpassed our wildest dreams."
Ben Rosenblatt, a producer at Bad Robot Productions, which is adapting "Star Trek Beyond" for Barco Escape, also said that more and more innovative large-format options should only raise interest in the whole premium cinematic experience, that it's certainly not a zero-sum game.
"Technologies like Barco Escape, Imax, Dolby Vision, 3D and others can, in our view, live together in harmony and even help one another," Rosenblatt told IBT via email.
The largest threat to the great Chinese big-screen explosion might actually have everything to do with a much smaller screen, however. Americans who choose to buy film tickets online tend to go through a theater's website or a service such as Fandango, which charges a slight premium. But in China, online ticketing services offer huge discounts that make it possible to see a new release in Imax 3D for between $5 and $7. A ticket to "The Jungle Book" in Imax 3D at an AMC Theater in Los Angeles costs about $22.
Those deep discounts are a result of a long-running price war between the major ticketing companies — which are owned by massive online-commerce conglomerates such as Alibaba Group Holding, Baidu and Tencent Holdings — ostensibly to grab customer data and market share, among other things. Alibaba and Tencent, through its messaging service WeChat, have their own payment systems, which are among the most popular methods of buying movie tickets, the majority of which are booked via smartphones.
Papish told IBT he paid about $5 to see "Batman v Superman: Dawn of Justice" in China a few weeks ago. He said that this number matters a lot more than 1,000 Imax screens or 100 Dolby Vision cinemas. If you build it, they will come, as long as it's not too expensive. And that might be up to Alibaba, Baidu and Tencent.
"The audience is still growing," Papish said. "The key is keeping ticket prices down. I don't see moviegoers in the third- or fourth-tier cities paying $20 to see a movie on a regular basis."
FOR FREE to continue reading
✔️ Unlock the full content of International Business Times UK for free
offer available for a limited time only
✔️ Easily manage your Newsletters subscriptions and save your favourite articles
✔️ No payment method required
Already have an account?
Log in
© Copyright IBTimes 2023. All rights reserved.