Immigration Reform 2016: Colorado Driver's License Bill Would Make It Easier For Immigrants To Get IDs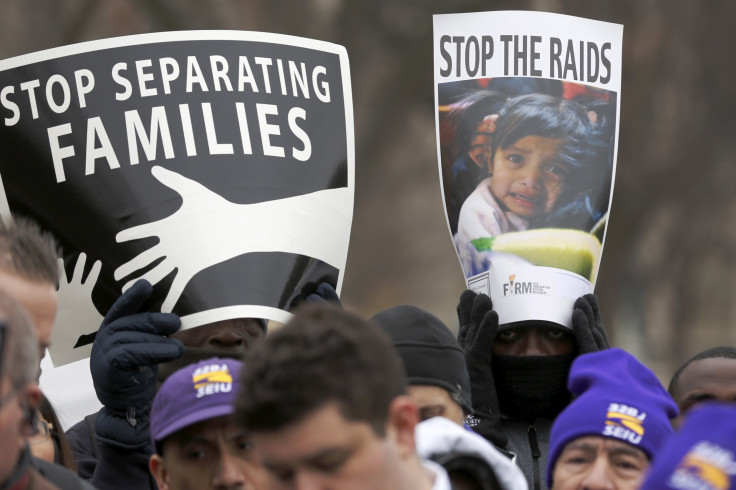 Nearly three years since the Colorado Legislature passed a law letting undocumented immigrants living in the state get driver's licenses, many of the potential beneficiaries have struggled to get the IDs due to high demand and an overly complicated issuing system.
There are just three Department of Motor Vehicle offices in the state where immigrants can get licenses — in Denver, Colorado Springs and Grand Junction — according to Colorado Public Radio, and getting an appointment at one of them can be difficult. The department is struggling with shortchanged funding as a result of Republican opposition to the program, but a new bill would make it possible for the department to use fees generated from the licenses to expand the program.
You can get an appointment for "three times a day: 8 a.m., noon and 4 p.m.," Aleida Ramirez, an undocumented immigrant who lives in Denver, told CPR. "I think it's better to go play the lottery and win than getting an appointment."
In a state as large as Colorado, the limited locations for undocumented immigrants to get a license can be insurmountable.
"I had people from the immigration community come to me and say... 'I have my driver's license appointment, but it's three months out, it's six months out, it's 12 months out -- and my appointment isn't even in Denver. I've somehow got to get from Denver to Grand Junction for my appointment,'" said state Sen. Kevin Lundberg, a Republican. "This bill is to make sure we can open up more offices statewide and not just in three far-flung places."
U.S. Immigration Statistics | InsideGov
Whether to let undocumented immigrants apply for and receive driver's licenses has been a hot topic of discussion throughout the country in recent years and has been an issue in the 2016 presidential race. Former Secretary of State Hillary Clinton has been scrutinized for her one-time opposition to driver's licenses for undocumented immigrants in 2008 (she now supports issuing the identification). The broader immigration debate has been a major point of contention for Republicans.
© Copyright IBTimes 2023. All rights reserved.