Immigration Reform 2016: Controversial Family Detention Center In Texas To Close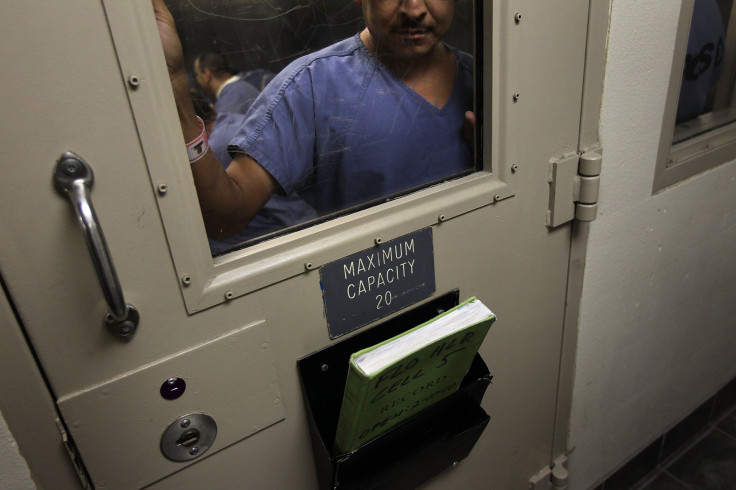 A family detention center in Texas, which holds immigrant parents and their children, will close and likely be converted into an adult male facility, the head of Immigration and Customs Enforcement (ICE) announced Thursday. The center had long been controversial for detaining families while the parents faced deportation.
ICE Director Sarah Saldaña told members of Congress on Thursday about the plans to shut down the Karnes Family Residential Center during a House appropriations committee hearing, the Texas Observer reported. The center is one of two in Texas that hold immigrant families, including infants.
"Well, we're pretty much there on the decision on Karnes," Saldaña said. "We are probably going to convert that into – our plans are to convert that into – an adult male, perhaps with children, facility. Not a family facility as it is now, with largely women."
The news comes as the Obama administration plans to cut back on funding for such centers. In Obama's proposed budget for the 2017 fiscal year, he allocated spending for 960 beds, down from 1,800 in 2016.
Immigration reform advocates have long raised concerns about the center, but are wary of the plans and consider Saldaña's comments ambiguous. "We're just trying to figure out, what does this mean, right?," Cristina Parker, immigration programs director with the nonprofit Grassroots Leadership, told the Texas Observer. "It seems strange to me that they would convert it to an all-male facility. And I don't know what 'perhaps with children' means."
Many familiar with the center considered the plan a move in the right direction, even if it does not go far enough. "It makes it seem like they are free to do what they want and the reality is they are being detained against their will," said Manoj Govindaiah, director of Family Detention Services for Raices, told the Guardian. "It is really a jail."
© Copyright IBTimes 2023. All rights reserved.
FOLLOW MORE IBT NEWS ON THE BELOW CHANNELS