Impact Through Education: Additional Responsibility For Crypto Market Leaders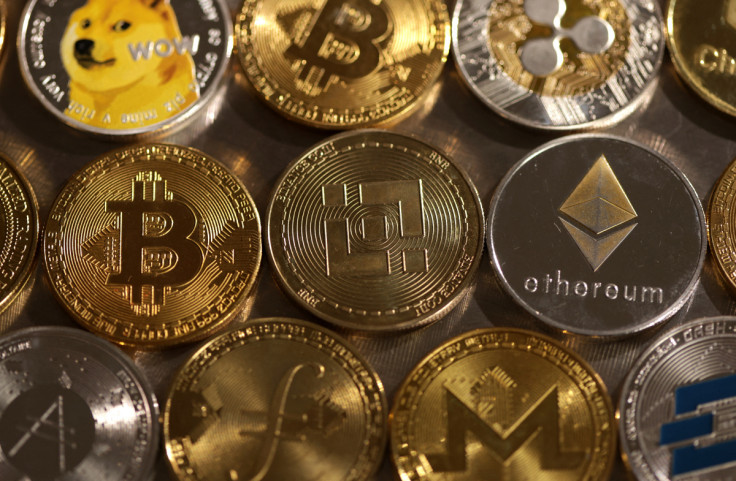 Market leaders double as trendsetters and mentors who shape their respective sectors by pioneering innovation and promoting social impact. The crypto market is no exception. Standards set by key players in the areas of education, onboarding and training are especially significant since they quickly become blueprints for the nascent crypto and Web3 ecosystem.
Central to the crypto cause is the goal of increased financial inclusion, but this dream cannot become reality without better access. In order to achieve widespread adoption, effective, accessible education is a necessity.
Crypto education is essential for the general population in order to get a better understanding of cryptocurrencies, blockchain technology and the concept of decentralization. Understanding this new technological and financial ecosystem is key to using it effectively. While educational programs about digital assets can be launched by governments, the unprecedented and disruptive nature of cryptocurrencies means that they can be even more effective coming from within the community and built by the frontrunners of crypto innovation themselves.
Softening the Learning Curve for Crypto
Web3 comprises a diverse range of cutting-edge technology, but this can be obscured by technical jargon. Terms like blockchain, hot wallet and stop loss can be casually dropped in daily crypto talks, making even basic conversations feel confusing and daunting for the average user coming from traditional finance. This is why the crypto industry's journey to mainstream starts with education.
The lack of regulation in the crypto space comes with a lack of trust, and poor user experience (UX), unfortunately common among DeFi exchanges, makes it harder for newcomers to acclimate. The current steep learning curve isn't making the situation any easier. To achieve mass Web3 adoption, top crypto-industry players should step up to the plate and be the flag carriers of this revolution.
Major crypto exchange Binance has established a comprehensive online course for crypto and Web3 newcomers. Called Binance Academy, it focuses on the fundamentals of Web3, cryptocurrencies and blockchain technology. The popularity of the academy's beginner track following its launch last year — 200,000 people enrolled in 2022, and 31% of those completed the entire track, according to Binance — led to the rollout of the intermediate track in July 2023. The high uptake and clear appetite for more materials reflect the internet's value as a tool for providing crypto education.
Significantly, the majority of the course's participants hail from outside the U.S., covering a large area of the rest of the world including Europe, Latin America and Asia-Pacific. This geographic diversity of the learners indicates that indeed, crypto focus on the "unbanked" is more than an empty slogan; developing countries make up the majority of self-learners in the Binance Academy.
Binance is not the only one helping crypto newbies to navigate the market. Certified Cryptocurrency Expert (CCE) by Blockchain Council, an advanced level certification and training program on cryptocurrencies and digital assets, and Ethereum's Learn Hub, an informative guide on how Ethereum works and how to utilize it, are two additional examples of tailored educational resources.
For Web3 to be built by people all over the world as intended, more market leaders should develop education programs and promote them outside the cryptoverse. Through these programs, people who otherwise would have lacked the knowledge necessary to enter Web3 are empowered to do so, resulting in greater adoption in the long term. Concerns of scams and empty promises will also be mitigated, as people will be able to identify ill-intentioned actors and pies in the sky.
Combining Education with Grassroots Community Work
In developing countries, this education will be most fruitful when combined with direct financial support: to start understanding crypto, people need to have some to use. Cryptocurrencies are a highly effective way to deliver aid, especially in regions where many cannot access the traditional banking system. With crypto, money transfers are smooth, immediate and traceable and resistant to physical threats.
This financial aid, too, is best utilized when it goes hand-in-hand with education and grassroots community work. It is this combination of substantial education and economic aid — a virtuous circle — that will lead to financial literacy and autonomy, and so wider economic stability, in the long term.
CARE International, a global humanitarian non-governmental organization, was brought in by Binance Charity for a joint effort in Kenya. Aimed at providing financial literacy alongside financial aid, the pilot project involved providing crypto vouchers and community-based trainers (CBT) in an economy trying to recover from the devastating impact of COVID-19.
The crypto voucher donations enabled the local population to create shared funds and start growing their assets. However, the role of the CBTs was crucial, as they trained the community members on financial literacy and crypto basics, showing them the ropes to make better decisions.
Crypto Adoption Starts with the Underprivileged
With this ample instruction, people have access to a new financial system forever, especially significant in places like Kenya where many individuals are either unbanked or underbanked. One CBT emphasized this by saying:
"The use of crypto vouchers and blockchain was completely new to the group. When the Trust Wallet and the BUSD cryptocurrency were introduced to the group, members were skeptical at first. But after the training from the Binance project, members embraced the idea, though they still required further training."
Even in the prolonged bear market, the crypto community is outstandingly active in philanthropy, with further examples including the Ukraine response, Ethereum Foundation and Binance Charity projects in Afghanistan. When other crypto players follow suit and involve themselves in developing charity projects that integrate educational programs, it would help underprivileged populations, actualizing cryptocurrencies' potential for better wealth distribution.
Crypto leaders' efforts toward financial access and inclusion create a ripple effect across the Web3 space, getting education and social responsibility on everyone's agenda. This way, the whole ecosystem shares the same goal of reducing inequality, promoting diversity and advocating for financial autonomy.
Bridgit Murphy is a blockchain technology engineer and crypto writer.
(Opinions expressed in this article are the author's own.)
© Copyright IBTimes 2023. All rights reserved.