'Imposters' Episode 3 Spoilers: Ezra, Richard And Jules Discover New Clue About Maddie's Whereabouts
Will Ezra (Rob Heaps) and Richard (Parker Young) finally find Maddie's (Inbar Lavi) true location in Season 1, episode 3 of "Imposters"?
At the end of last night's episode, Ezra and Richard arrived at the address they got from the guy they asked to find Maddie using facial recognition technology. But instead of finding the con artist at the said address, the duo found yet another victim of hers: Jules (Marianne Rendón). While Ezra and Richard's facial recognition plan ultimately didn't work out, the synopsis for next week's episode reveals that the pair, along with Jules, will discover a new clue about their ex-lovers' whereabouts.
That, however, doesn't guarantee that Ezra and Richard are letting Jules join their search mission. In a sneak peek from the episode, Jules tries to convince the duo that they need her to find Maddie.
"[I can] help reading street signs. [I can be] someone [who] make[s] sure the keys is not in the car when you locked it. Something about women," Jules tells Ezra and Richard when asked how she can be of help to the pair.
When Ezra and Richard insist that they don't need her, Jules makes a scene at the restaurant, much to the embarrassment of the two boys.
"You don't get to just barge into my life right when I was getting better, when I was this close to getting over her. You don't get to do that and then reject me. I reject you," Jules yells at the two. She then leaves the restaurant in a hurry, only to be bumped by a car while crossing the street.
Meanwhile, Maddie's interest in Patrick (Stephen Bishop) causes alarm for Max (Brian Benben), Sally (Katherine LaNasa) and their dangerous boss, the Doctor.
In the preview clip shown right after last night's episode, the Doctor weighs in on whether or not he will send Lenny Cohen (Uma Thurman) to Seattle to give Maddie a little lesson. As for who Lenny is, it seems that she was the same lady the Doctor sent to Tulsa about 10 years ago to beat up the man Sally fell in love for while on a mission.
"Imposters" Season 1, episode 3, titled "We Wanted Every Lie," airs on Tuesday, Feb. 21 at 10 p.m. EST on Bravo.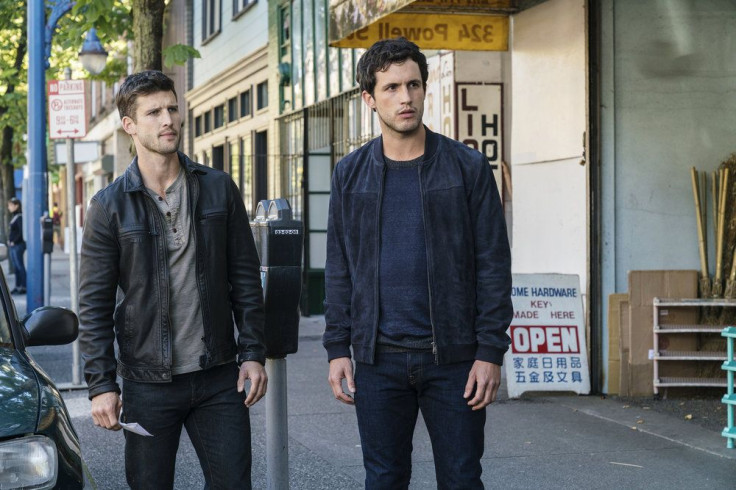 © Copyright IBTimes 2023. All rights reserved.