'Imposters' Season 2 Release Date Revealed; New Trailer Released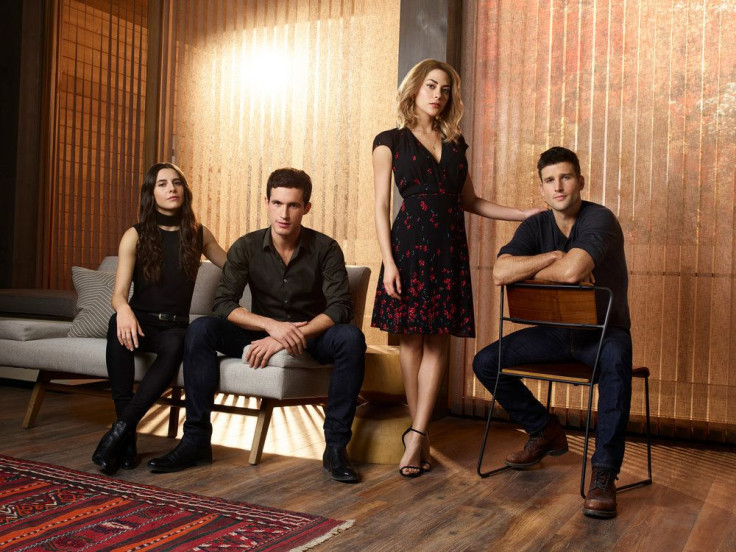 Bravo has set the return date for its con-artist drama "Imposters."
The network announced on Wednesday that Season 2 of the Inbar Lavi starrer will premiere on Thursday, April 5 at 10 p.m. EDT.
In Season 1 of the Adam Brooks and Paul Adelstein-created series, Maddie (Lavi) swept the bank accounts of Ezra (Rob Heaps), Richard (Parker Young), and Julia (Marianne Rendón) by making all of them fall in love with her with the help of her accomplices, Max (Brian Benben) and Sally (Katherine LaNasa). In hopes of making Maddie pay for what she did, Ezra, Richard, and Julia, all teamed up to track her down. The trio, aka The Bumblers, then became embroiled in a thrilling game of cat and mouse with Maddie, who later joined forces with her former victims to save herself from getting arrested by the FBI.
Season 2 picks up with Maddie laying low at a lake house in Michigan as she tries to leave her con artist ways in the past. But she finds moving on much harder than expected, leaving her in a state of paranoia. The Bumblers, meanwhile, head to Richard's hometown hoping to sell the rare and very expensive ring Ezra stole from Patrick (Stephen Bishop) in the Season 1 finale. Unfortunately, their hope for a clean getaway backfires, and they find themselves on the run once again.
In a new trailer for the show's sophomore run, Maddie is tracked down by Shelly Cohen (Adelstein), a mysterious fixer who happens to be Lenny Cohen's (Uma Thurman) ex-husband. "All I'm looking for is a nice quiet life and a nice quiet town," Maddie tells Shelly. When Shelly comments that Maddie's plan "sounds boring," Maddie quickly grabs a book and hits Shelly's face with it. Does The Doctor (Ray Proscia) send Shelly to get Maddie back to the fold?
Also in the promo clip, Patrick pays Maddie's mom a visit and tells her the truth about her daughter. "You're daughter is a con-artist, and unless we find her, her life is in danger," Patrick says.
Elsewhere in the video, a policewoman tries to arrest Ezra. But thanks to Jules' quick thinking, the Bumblers manage to escape.
At the latter part of the trailer, the Bumblers are seen reunited with Maddie and together they plan to take down The Doctor. "We're gonna put every trick, every scam. We'll take him for everything he's got like he's done to us," Ezra says.
Also seen in the video is Lenny, who is surprisingly having a nice chat with Jules. "You're a runner and I'm a chaser," Lenny tells Jules over some drinks. "Sweet, brutal violence could be effective."
Are you excited for Season 2 of "Imposters"? Let us know in the comments section below!
© Copyright IBTimes 2023. All rights reserved.