'Independence Day 2' Plot Twist: Why China Gets To Help America Blow Up Aliens In Long-Awaited Sequel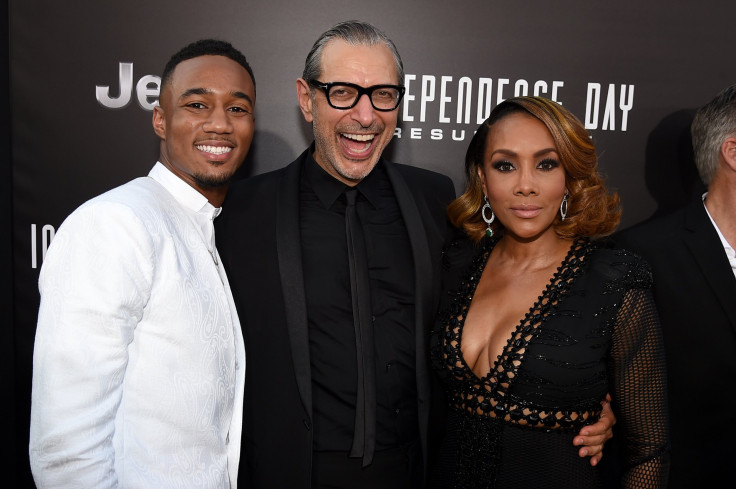 LOS ANGELES — Modern Hollywood economics dictate every megabudget blockbuster is made with an international audience in mind, in particular a Chinese audience. That's true for 20th Century Fox's "Independence Day: Resurgence," which opens simultaneously in the United States and China on Friday.
But while some movie franchises are natural fits for Middle Kingdom (Marvel movies with their bright colors and uncontroversial politics are typically big hits there) the long-gestating sequel to Roland Emmerich's alien disaster flick is going to be a harder sell.
"Resurgence" is the follow-up to "Independence Day," the highest-grossing American movie of 1996, but a film that's largely unknown in China. The original sci-fi epic about a war against an invading extraterrestrial civilization had a decidedly pro-American message, and it came out 20 years ago — only two years after "The Fugitive" became the first Hollywood blockbuster ever to play in the country, showing on just 57 screens. "Independence Day" never even made it across the ocean.
China may have the world's biggest movie market as soon as next year, but it's still an extremely young one in terms of international films. Nostalgia doesn't really work when the original reference point does not exist, and that's proved true with the experience of other follow-ups to beloved — or just popular — films and franchises.
For example, "Star Wars: The Force Awakens," which didn't have an established fan base in China, disappointed there amid rumors of people falling asleep in theaters. "Batman v Superman: Dawn of Justice" bored China and failed to clear $100 million there despite plenty of hype and a visit right before the movie premiered from director Zack Snyder and stars Ben Affleck and Henry Cavill. The "Fast and Furious" and Marvel Cinematic Universe franchises, on the other hand, have widespread name recognition in China and consistently deliver big box office numbers in China.
"Resurgence" also has to overcome the absence of the star of the original movie, Will Smith, one of the more popular Hollywood actors in China, who does not appear in the newest movie. The movie also has numerous references to the first "Independence Day," which won't resonate with those who haven't seen it.
The Plot Thickens
Fox has taken some obvious steps to enhance the film's appeal to China this time around — and help grease the wheels on China's opaque censorship body, which has to approve every foreign film imported into the country. While the first "Independence Day" had the U.S. military, government and Jeff Goldblum team up to defeat invading aliens and save the world, the plot of "Resurgence" has the U.S. and China working together as part of Earth Space Defense, a multinational defense program under the United Nations. Hong Kong pop star Angelababy plays a Chinese pilot in the global space force.
Jonathan Papish, an industry analyst at China Film Insider, told International Business Times that the studio's marketing campaign is emphasizing the parts of "Resurgence" Chinese fans are familiar with: Emmerich, explosions and Angelababy.
Other films in Emmerich's world-destruction cinematic canon have done well in China, including 2009's "2012," which made nearly $69 million there, and the "The Day After Tomorrow," which reeled in nearly $10 million in 2004, back when China's total box office totaled only about $180 million. Last year, it closed in on $7 billion, and is on pace to exceed that this year.
And to help Chinese crowds connect some of the dots, Papish also pointed out that on Weibo — basically, China's version of Twitter — the most popular post on the movie's official account is a faux-documentary style trailer introducing the audience to the events of the original film and how the world has rebuilt in the past 20 years, hosted by popular TV personality Li Xiang.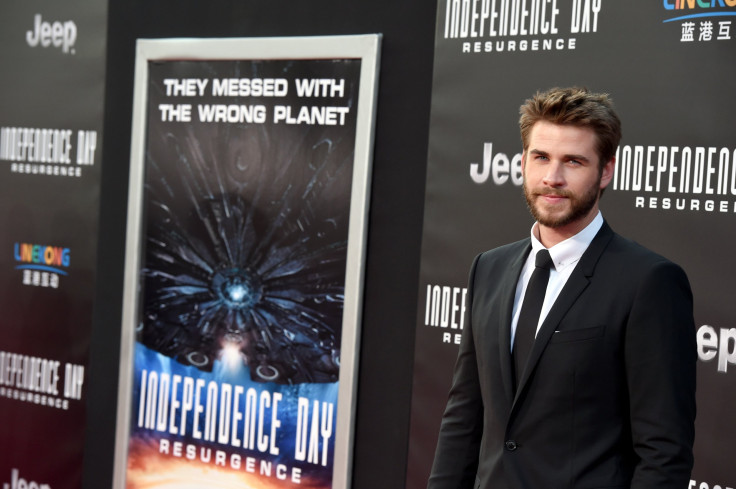 While reviews haven't been stellar, the Chinese market isn't as sensitive to that when it comes to big, loud blockbusters with a lot of special effects. "Transformers: Age of Extinction" received a putrid 18 percent on film critic aggregation site Rotten Tomatoes, and it made $320 million in China — almost $75 million more than it did in the U.S.
Papish noted internet presales, which tend to be a good proxy for how well a movie will do in China, are trailing those for "Now You See Me 2," which also comes out this weekend, but "Resurgence" does seem to be right in the sweet spot for Chinese audiences, and they haven't had a similar film since "San Andreas," which had a solid performance in the country. He said he wouldn't be surprised to see it hit 1 billion yuan (about $152 million), which would edge past "The Jungle Book" and become one of the five biggest Hollywood films this year at the Chinese box office.
"I wouldn't underestimate the draw of a sci-fi disaster film in China," he said.
© Copyright IBTimes 2022. All rights reserved.
FOLLOW MORE IBT NEWS ON THE BELOW CHANNELS