India's Delhi State Seeks To Enforce Ban On Uber, Ola Cabs: Report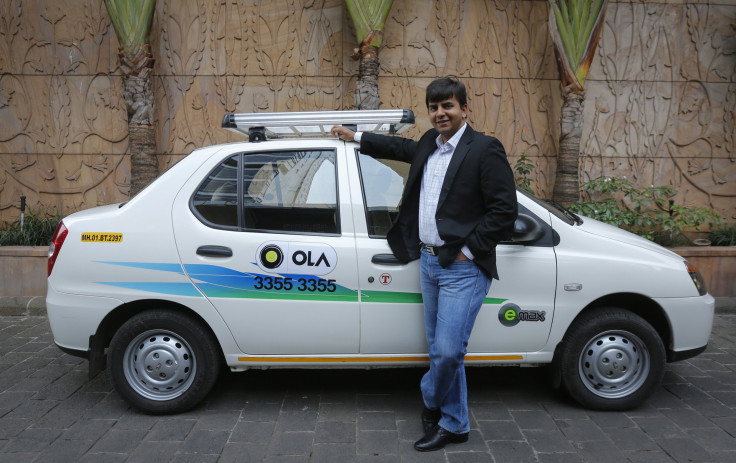 Authorities in the state of Delhi in northern India are seeking to enforce a ban on Uber Technologies Inc., and its local rival, Ola Cabs, a report said Wednesday. However, Ola Cabs has not heard afresh from the government since applying for a license, India's largest rideshare app company told International Business Times.
Following a December complaint of a rape by a female passenger against a driver affiliated to Uber, Delhi had banned ridesharing app companies. The companies have since applied for licenses to operate their services, which match drivers contracted to them with passengers using mobile apps.
"We are working with the state authorities at every level and have duly applied for a license in the state of Delhi. We haven't received any notice or notification post that," Anand Subramanian, director for marketing and communications at ANI Technologies Pvt. Ltd., Ola's parent company, said in an email to IBTimes. Subramanian also said that Ola Cabs had "gone over and beyond" the passenger safety requirements mandated by the government.
Authorities in Delhi had sought the help of India's federal ministry of information technology to block the apps of Uber and Ola to enforce the ban that had largely been ineffective, Reuters reported earlier on Wednesday.
An Uber spokesman didn't have an immediate comment in response to the report.
Ola has emerged as the main competitor to Uber's expansion plans in India, a taxi market estimated at as much as $10 billion. Ola has said it has 100,000 drivers on its network across 85 cities and is adding drivers at the rate of over 1,000 a day. Earlier this month, Ola acquired TaxiForSure for $200 million, adding the smaller Bangalore-based rival's 15,000 drivers to its network.
California-based Uber said on Monday that India is its largest market after the U.S. and also one of the fastest growing in the history of the company. Uber has faced bans, litigations and protests as it attempts to expand into markets worldwide.
In Asia, the company has also been met by well-funded local competitors, who have begun to consolidate ahead of Uber's expansion in the region, where Japan's SoftBank Corp. has emerged as a major backer of local startups fending off Uber.
© Copyright IBTimes 2023. All rights reserved.