'Injustice 2' Characters DLC Leak Is Fake, Says Ed Boon - Black Manta, Beast Boy Debunked?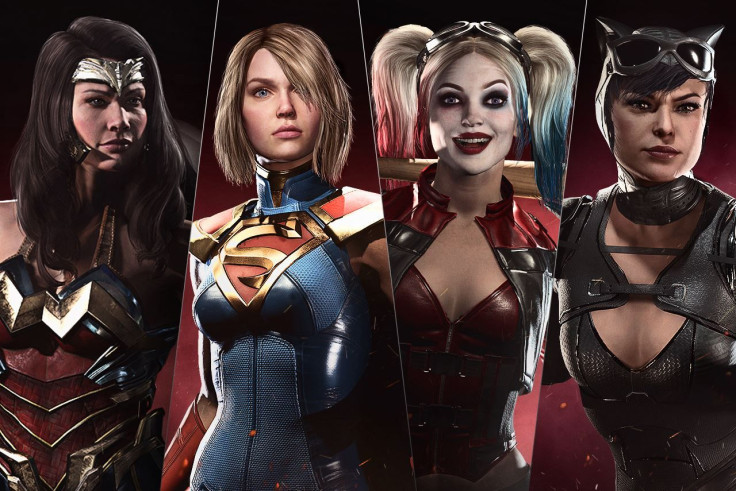 Injustice 2 is still taking the gaming industry by storm, and, as such, the internet has quickly shifted its focus to a supposed leak that originally appeared on reddit. It fully outlines the game's six remaining DLC characters including Black Manta, Beast Boy and more.
Before getting to the contents of the leak, however, let's recap the debunking. While the evidence first appeared some time ago, it was recently dug up due to the fact that it perfectly described much of Red Hood's gameplay style long before it premiered last weekend. It was suggested the character would have a moveset centered around his pistols and tasers and that his Super would involve rapid pistol fire and a sticky grenade. That all wound up being true, which effectively sent the hype machine into overdrive.
Read: Injustice 2 Director Calls His Past Watchmen Tweets A Random Thing
However, NetherRealm Studios director Ed Boon has seemingly debunked its validity through a simple retweet. On Monday, popular NetherRealm YouTuber Maximilian Dood said "that Injustice 2 leak is bogus AF." Boon has just sent that message to his thousands of followers, which leads us to suppose he agrees with it. Of course, because it's not an outright confirmation, and because it's Ed Boon, it's hard to tell just how conclusive the sentiment is.
In case you're still curious about the rest of the leak, though, here's what was said. We already know DLC pack one includes Red Hood, Sub-Zero and Starfire. Here's what might be next.
Pack #2
Black Manta
Terra
Black Lightning
Pack #3
Beast Boy
Enchantress
Spawn
Beyond rosters, a few details were also added about gameplay and the DLC's development. The rumor suggests Black Lightning was originally supposed to be a Premier Skin for Raiden, but due, to negative fan response, the characters were swapped. Starfire's moves will allegedly be focused on vertical flight with a Super where she blasts her opponent into space. Sub-Zero, of course will emphasize his freeze abilities and his sword. His Super reportedly involves freezing the other fighter to the ground and crushing them with an object.
Read: Injustice 2 Premier Skins Leak Just Prior To Release
No release date has been offered for any Injustice 2 DLC, but the leak suggests characters will arrive three weeks apart and sets will end with the addition of three Premier Skins. For DLC 1 the premium skins supposedly include Shazam, Red Arrow and Arkham Knight.
That's what the leak says, obviously, but, given Boon's retweet, gamers may want to be suspect of the specifics. After all, with a game like Injustice 2 that features popular DC superheroes that people know very well, it's fairly easy to make up false details that have an air of correctness.
Injustice 2 is available now on PS4, Xbox One and mobile devices. Fighter Pack 1 has no release date at this time.
What do you think of this DLC leak? Would you want to see these characters in the game? Tell us in the comments section!
© Copyright IBTimes 2023. All rights reserved.
FOLLOW MORE IBT NEWS ON THE BELOW CHANNELS