'Injustice 2' Premier Skin Leaks Reveal Non-DLC Characters - Vixen, Mr. Freeze & More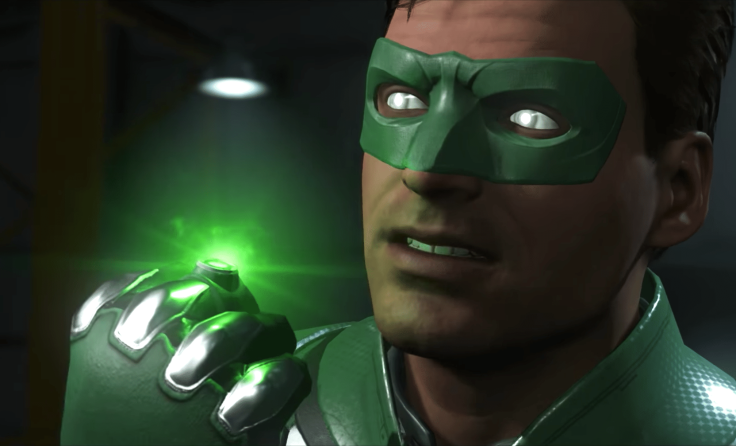 Injustice 2 is almost here, so leaks are starting to pour in. Between official images and Twitter's Bruno del Villar, we now have a good look at the different Premier Skins players will be able to unlock in the hours after release. If you're a DC comics fan, what we're about to share is worth some excitement.
Take a look at the slideshow below, and you'll see alternate identities for six confirmed roster heroes.
Power Girl, Vixen, Jay Garrick, Mr Freeze... All the Premier Skins so far
Cheetah [Vixen]: Vixen won't be DLC like some community members assumed, but she'll still be in the game with Cheetah's moveset. Both superheroes are fast and related in the larger DC universe, so the palette swap makes sense.
Captain Cold [Mr. Freeze]: Captain Cold and Mr. Freeze have had altercations before, and they have the same basic abilities. We're not big on his Marcus Phoenix-esque design, but it's nice to have this classic Batman villain on the Injustice 2 roster regardless.
Flash [Jay Garrick]: He's the first version of the Flash, so he'll obviously have Flash moves.
Flash [Reverse Flash] (Ultimate): Another case of similar abilities and similar stories. What's interesting about this particular inclusion is it tells us that each character can have multiple Premier Skin variations. That means if your favorite alternate isn't here, they may be added later.
Green Lantern [John Stewart] (Ultimate): There are many different Green Lanterns in the DC universe, and some players may prefer to use Stewart instead of the Injustice 2 default Hal Jordan. If you want to settle the debate over which Lantern is best, you can put them both in the ring to find out.
Supergirl [Powergirl] (Ultimate): Powergirl is just Supergirl in a different place with a different attitude, so the mirroring abilities are fairly accurate. We've known about Supergirl since Injustice 2 was revealed, so it's cool to see her getting some recent attention too.
Cyborg [Grid]: Grid and Cyborg are also one. It's simply a matter of deciding whether to play as the superhero or the virus that lay dormant inside him.
In terms of unlocking these Premier Skins, Injustice 2 offers a few avenues to do that. Those who purchase the game's $99 Ultimate Edition will have immediate access to Reverse Flash, John Stewart and Powergirl from the start. The Grid skin will also be free to anyone that links their console game with the Injustice 2 mobile app. As a last resort, it's also possible to buy skins with a premium currency called Source Crystals
Read: Injustice 2 To Be Focus Of New Champions Tournament
These special skins are one part of the larger Injustice 2 loot system. By playing matches, it'll be possible to collect gear and shaders for your fighters too. Shaders change small details like a character's eye style, while gear is more closely tied to clothing and equipment. These low-tier upgrades can be earned in gameplay, but the new identities described above require more effort or financial investment.
Injustice 2 comes to PS4 and Xbox One May 16. The iOS and Android mobile app launches May 11.
What do you think of these Premier Skins? Would you be willing to pay for them? Tell us in the comments section!
© Copyright IBTimes 2023. All rights reserved.