'Ink Master' Season 7 Star Christian Buckingham Talks His Alliance With Anthony Michaels, Going Up Against Cleen Rock One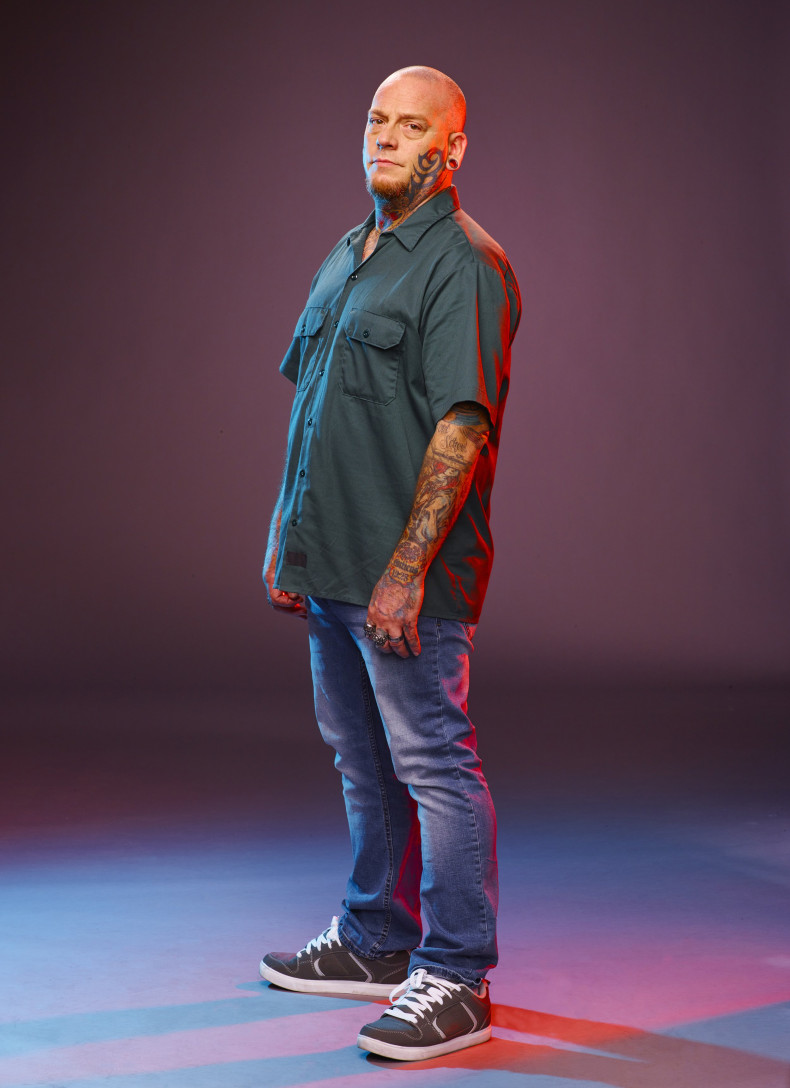 Is Christian Buckingham the next winner of "Ink Master"? Fans of the Spike reality show will find out when the live finale airs Tuesday at 10 p.m. EDT.
Christian was one of the eight newcomers this year, and went up against some of the top competitors that have ever been part of the series. Despite having the disadvantage of never participating on the show before, Christian pulled ahead to make it to the top three of Season 7.
"I was super stoked," Christian tells International Business Times of making it to the end. "We can't believe we made it the whole way."
The "we" includes Anthony Michaels, a fellow "Ink Master" newbie with whom Christian formed an alliance early on. Together the two dominated the competition, making it into the top three alongside veteran Cleen Rock One.
"I'm a huge fan of 'Survivor' and I really kind of went in with that mentality," he explains of his decision to form an alliance. "I watched a lot of these type of shows. I've seen time and time again, not just on 'Ink Master,' but all shows of this type. Teamwork generally gets you to the end."
According to Christian, who has over 13 years of experience tattooing, it's "kind of arrogant" to believe you'll be good enough to take out everyone on your own. "Especially on a season like ours, where there is such a huge talent pool." However, he and Anthony did just that. Now the two must face Cleen.
"Cleen earned his spot. I like to call him the cockroach of 'Ink Master' because you just can't kill him," Christian laughs. "But as much crap as I give him, he earned his spot. Anthony and I in the end actually wanted him to get it over James [Vaughn] just because I respect the guy's work ethic immensely. He's just a super tough competitor, and as a person I respect him."
Christian, Cleen and Anthony will show off their two tattoos — a large 24-hour chest piece and a 24-hour sleeve — to judges Dave Navarro, Oliver Peck and Chris Nunez during the live finale. While the judges will have the final say, it will actually be up to viewers and former Season 7 contestants to choose who will advance to the top two.
"I think I feel more comfortable with the cast vote than America's vote because America only sees portions of what really happened," the competitor says. "I've got a big mouth and America doesn't all love me, so we'll see how the Twitter vote goes. But as far as the cast vote? I actually think that's a cool idea and I wish they'd get rid of the Twitter vote and do that instead. I think the cast will probably be more likely to be objective and vote for the best tattoo, and maybe not just who they like most — Megan Jean excluded."
Christian is feeling pretty confident heading into the finale, even though his last challenge involving American Traditional didn't go well.
"I came up on American Traditional. I have no problem with that style. I think if you watched the show, the only time I was ever near the bottom was American Traditional. It was a huge cover-up, it was a stressful situation, and I dropped the ball a little bit. But when they said American traditional, I lit up because I'm very comfortable with that style. I think if America sees my chest piece they're absolutely going to realize that ... It's tough as nails."
The "Ink Master" Season 7 finale airs on Spike Tuesday, May 24, at 10 p.m. EDT.
© Copyright IBTimes 2022. All rights reserved.