Insider Trading Case: Rajat Gupta Decides Not to Take Stand in Own Defence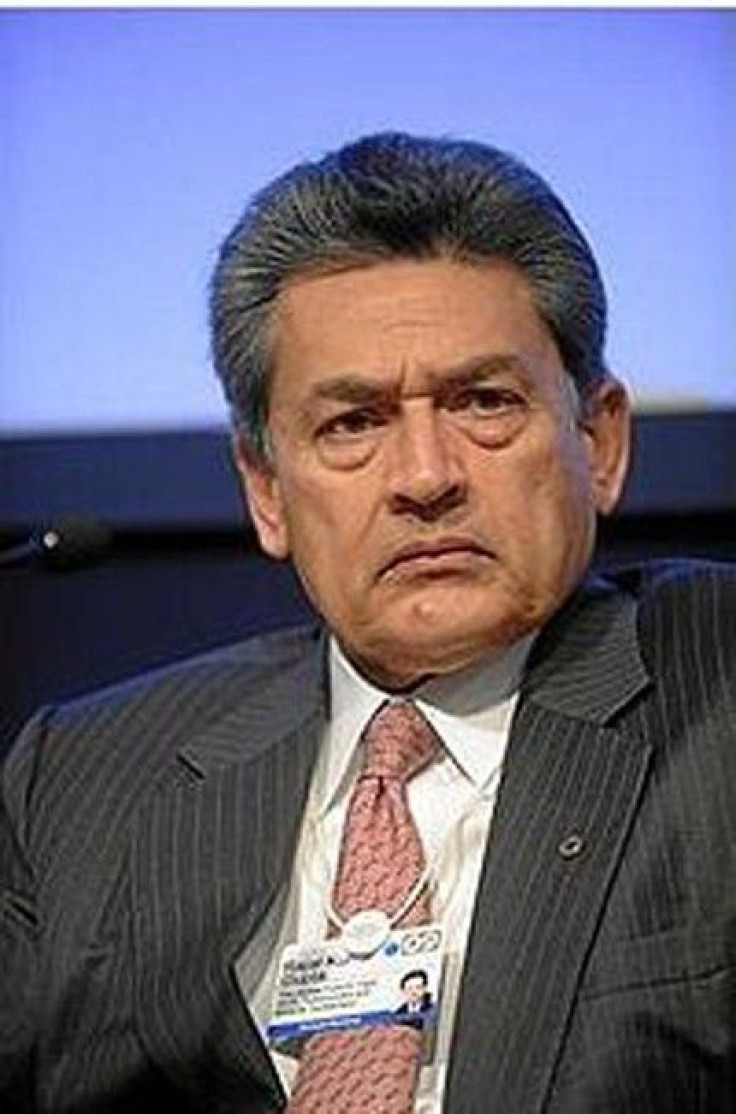 Former Goldman Sachs Group Inc board member Rajat Gupta, who is on trial over insider trading charges, has decided not to take the risk of testifying in his own defence, two days after his lawyer said it was highly likely he would take the stand.
After substantial reflection and consideration, we have determined that Mr Gupta will not be a witness on his own behalf in the defence case, Gupta's main lawyer, Gary Naftalis, wrote in a letter to U.S. District Judge Jed Rakoff on Sunday.
Gupta, 63, is contesting charges that he illegally divulged financial information to his one-time friend and business associate, Galleon Group founder Raj Rajaratnam, between March 2007 and January 2009 while serving on the boards of Goldman and Procter & Gamble Co.
The trial in U.S. District Court in New York began on May 21 and prosecutors rested their case on Friday, concluding two weeks of witnesses and evidence such as court-approved wiretaps of Rajaratnam's phones that included conversations with Gupta.
A key government witness was Goldman Sachs Chief Executive Officer Lloyd Blankfein, who testified about the confidentiality of the investment bank's board meetings and discussions.
As the defence began its leg of the case, Naftalis told the judge after the jury had gone home for the weekend that it is highly likely my client will testify.
It is relatively rare, but not unusual, for high-profile white collar defendants to tell the jury their version of events.
Chief executives such as WorldCom's Bernie Ebbers, Tyco's Dennis Kozlowski and Enron's Jeffrey Skilling, each took the stand at their trials. They were all convicted.
CIRCUMSTANTIAL CASE
Gupta, through his lawyers, has argued that the government has a circumstantial and speculative case. Gupta and Rajaratnam had a falling out in 2008 and Gupta lost all of a $10 million investment with Rajaratnam, according to the defense.
In order to convict Gupta of the charges of securities fraud and conspiracy in insider trading, the jury must be convinced beyond a reasonable doubt that he breached his fiduciary duties and would gain some benefit from tipping off Rajaratnam.
Testimony by Gupta would have enlivened a trial that has been prolonged by numerous documents being presented to the jury and frequent conferences between the judge and lawyers out of hearing of 12 jurors and two alternates. They include a nurse, a school counselor and executive of a non-profit organization.
The trial resumes on Monday with the defence expected to continue presenting character witnesses on behalf of Gupta, who rose from humble beginnings in India to the upper echelons of the global corporate and philanthropic worlds. He headed elite business management consultancy McKinsey & Co for nine years and also served as an advisor to the Bill and Melinda Gates Foundation.
Now that Gupta has decided not take the witness stand, the jury could hear closing arguments on Tuesday or Wednesday.
Rajaratnam, who was convicted a year ago of insider trading charges and is serving an 11-year prison term, also opted not to testify in his own defence.
© Copyright Thomson Reuters 2023. All rights reserved.
FOLLOW MORE IBT NEWS ON THE BELOW CHANNELS