Instagram Influencer Joselyn Cano, Dubbed As Mexican Kim Kardashian, Dead After Botched Cosmetic Surgery
KEY POINTS
Joselyn Cano has passed away after a botched cosmetic surgery
The Instagram influencer had traveled to Colombia for a Brazilian butt lift
Cano's funeral was held at the Grimes-Akes Family Funeral Homes in Corona, California
Joselyn Cano, an Instagram influencer with more than 13 million fans on the platform, has passed away following a botched cosmetic surgery. She was 30.
The California resident, who was also known as the "Mexican Kim Kardashian," died last week after a screwed up medical procedure, New York Post first reported.
Cano's funeral service was streamed online from California earlier this week. The funeral was held at the Grimes-Akes Family Funeral Homes in Corona, California, and streamed on Wednesday, Dec. 17. The service included an open casket with angels on either side and a photo of Cano with "Joselyn" written in the background.
"Joselyn entered this life on Wednesday, March 14, 1990. She entered into Eternal Life on Monday, December 07, 2020," the caption of the stream indicated.
One of her close friends and fellow influencer Lira Mercer also confirmed the news of Cano's untimely death on her official Twitter account.
"Omg Joselyn Cano died in Colombia getting surgery. That's wild," Mercer wrote on the micro-logging website. "She looked so good already wow prayers for her family she was so sweet," she added in a follow-up tweet.
According to The Post, the swimwear designer had traveled to Colombia for a Brazilian butt lift earlier this month.
As soon as the news of her passing away surfaced online, Twitterverse has been busy expressing grief and sending condolences to her family over the loss of the model.
"RIP to Joselyn Cano. SOCIAL MEDIA NEEDS TO STOP TELLING YOU WHAT BEAUTIFUL IS!! This girl was only 29!! Died while getting a BBL after she had already done previous cosmetic surgeries, LOVE THE BODY YOU ARE IN! I'm shaking with the news, prayers for her family," one user wrote.
"Rest In Peace To A Dear Friend Joselyn Cano. I'm still so shocked by the news. I didn't want it to be true. Still in shock," another user wrote on Twitter.
Brazilian butt lift is considered to be one of the most dangerous surgeries in the entire world. The estimated death rate from BBLs can be as high as one in 3,000.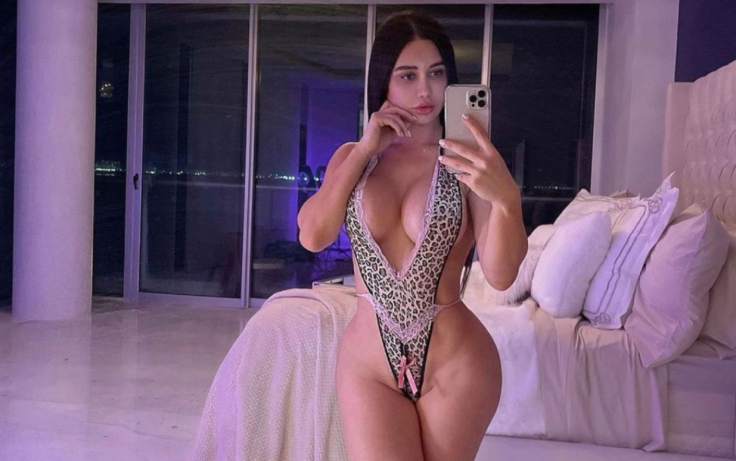 © Copyright IBTimes 2023. All rights reserved.