'The Internet's Own Boy: The Story of Aaron Swartz' Screened At Sundance As A Tribute To Swartz, A Year After His Death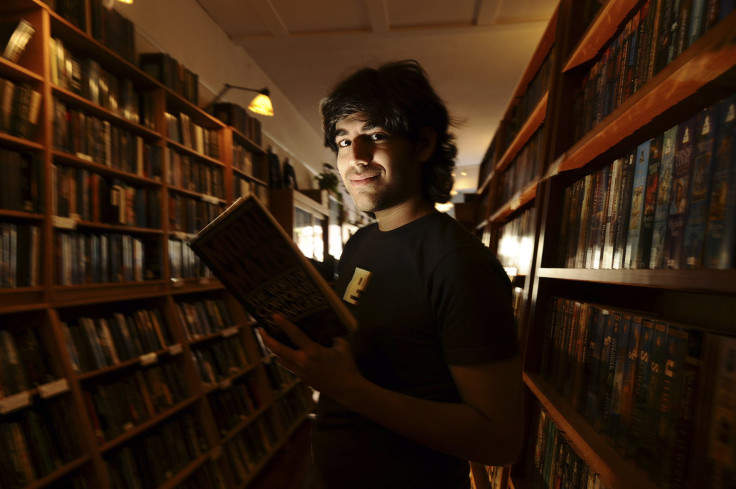 "The Internet's Own Boy: The Story of Aaron Swartz," a documentary on Aaron Swartz, premiered at the Sundance Film Festival in Park City, Utah, on Monday, to a warm reception from the audience.
Director Brian Knappenberger was present at the premiere along with Swartz's two brothers, Noah and Ben, and father Robert, who said: "It's unbelievably hard for us, but Aaron is dead, there's nothing we can do about that," and added that he hoped the film would raise awareness of Swartz's activism.
Swartz, the young Internet freedom activist and programmer, was found hung by his own belt at the age of 26 in his Brooklyn apartment on Jan. 11, 2013. Swartz built Reddit at a young age and helped create the web's first RSS feeds, and led the Stop Online Piracy Act, or SOPA. And, at the time of his death, he was facing charges by a federal grand jury that accused him of theft, wire fraud and computer fraud. If convicted he would have faced 35 years in prison and a $1 million fine. Swartz killed himself before the trial began.
The Swartz family reportedly contributed significantly to the content of the film, which begins with Swartz spending time with his two brothers. Much of the film's focus is on Swartz's political activism after he moved away from Reddit in 2007.
Reviewers reportedly said that the while the film was made brilliantly, it shed very little light on Swartz's mental struggle with the criminal charges and his activism.
Swartz was made an online icon after his continuous struggle to make public-access documents freely available. And, supporters of Swartz have said that the charges brought against him were extremely harsh, as the prosecutors were trying to make an example of him to discourage hackers.
Harvard professor Lawrence Lessig, and Tim Berners-Lee, the inventor of the World Wide Web, have spoken up in support of Swartz's efforts.
Lessig, while speaking of Swartz, reportedly said that he "never lost anybody in this way before," adding: "Aaron was the one who motivated me to shift my work from Internet freedom to focus on this issue of corruption."
The film includes interviews from friends and family, and the most touching interview is reportedly to be of that of his ex-girlfriend, Quinn Norton.
"The movie brings out the fact that the criminal justice system is broken, and that one needs criminal justice reform," Swartz's father reportedly told the audience. "The fact that over 90 percent of people indicted plead guilty, and over 90 percent who go to trial are convicted, means that the presumption of innocence no longer exists in our system."
© Copyright IBTimes 2023. All rights reserved.