Introducing ZooJoo.be, The Indian Startup Hungry For Big Gains In The Weight Loss And Wellness Market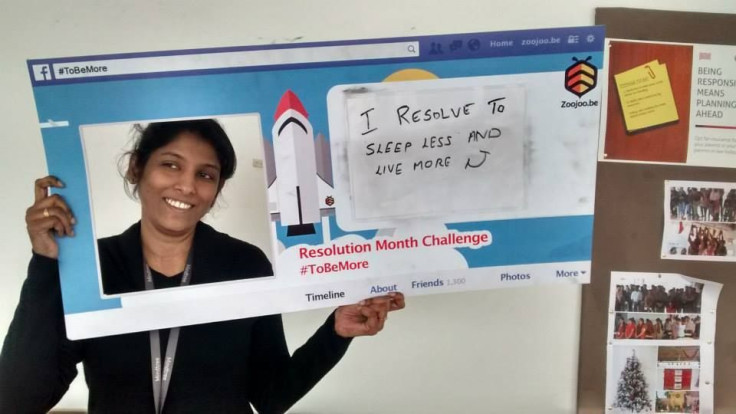 BANGALORE, India -- Abhideep Chakravarty, a Taekwondo enthusiast in high school and college, once took pride in his firm abs. "Anyone could take a punch at my core and I wouldn't budge," recalled the 32-year-old Java architect at MindTree Ltd., a mid-sized IT services company in Bangalore. "Now, I have a tummy and anyone can take a poke at me."
Chakravarty has tried to get back in shape in the intervening years -- he taught himself swimming and went from not being able to complete one length of the 50-meter pool near his house in south Bangalore, to doing 23 lengths nonstop.
Then came the backsliding -- and the excuses. "Even now, I have these issues ... Climbing stairs, I know, like Kung Fu Panda, stairs are my biggest enemy," he told International Business Times.
But now climbing stairs is an important goal for Chakravarty on Zoojoo.be, a get-healthier app he's been using since his employer introduced it to the staff some 18 months ago. Drinking two liters of water each day is another goal, as is getting eight hours of sleep.
When Zoojoo.be's (pronounced ZOOJOOBEE) founders won their first contract from Mindtree, they had to confess to their customer that the product they'd just agreed to sell didn't exist yet. They hadn't written the software code.
A few months down the line, by the end of 2013, they were ready to cajole many "Mindtree minds," as the staff at the company are called, to pay more attention to their bodies as well. Chakravarty was one of the early users of the bare-bones platform, which at the time didn't have a way for him to track swimming.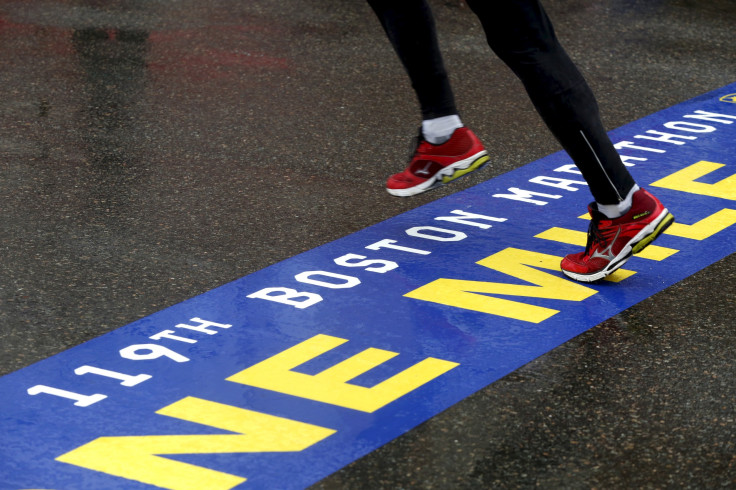 Today some 35,000 people at several different companies use 2-year-old Zoojoo.be, including roughly half the staff at Mindtree. They keep track of their preventive health goals -- from simply drinking more water every day to more ambitious targets, like running marathons.
"We quickly realized that neither self-motivation nor guilt was a great long-term influence in getting people to change their behavior," said Avinash Saurabh, Zoojoo.be's founder. "What we are succeeding at is to give people a very graduated approach to setting and beating personal goals."
General Electric Company, which has a well-known program in-house, evaluated Zoojoo.be in a pilot at one of its Indian units, Saurabh said, although adoption didn't go beyond that. Today, the startup's customers include Unisys Corp.'s Indian operations and India's Pantaloons Fashion and Retail Ltd.
The engagement rate is encouraging, says Chitra Byregowda, associate director for diversity and sustainability at Mindtree, who first decided to adopt Zoojoo.be at the company. One in four users returns at least twice a week to the platform to add or tweak goals and monitor progress.
Having achieved something, say running a mile a day for a week, users get to brag about it among peers. And unlike Facebook, where your friend could be halfway across the world, these peers are people users run into every single day, typically co-workers in the same office or on the same floor, and often on the same teams at work.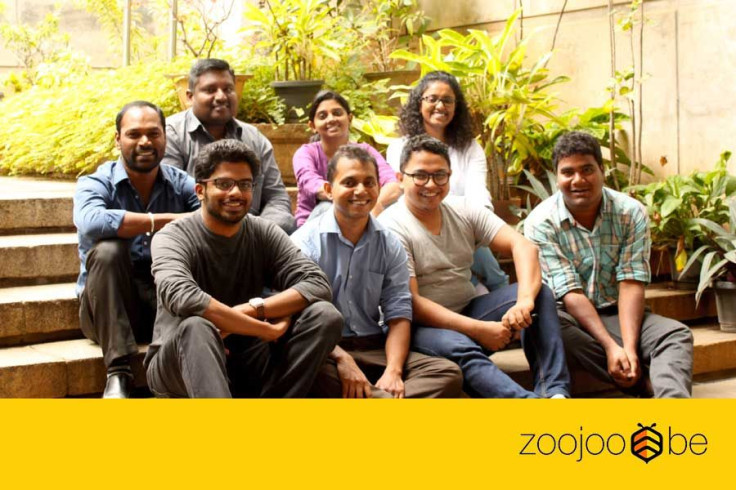 The gamification aspects of the platform allows them to spur each other on, earn badges, compete with each other, share milestones achieved and set new, more ambitious, goals. All within the ambit of being Mindtree employees.
Equally important, for a bootstrapped startup looking to scale, was the prospect of tackling a problem sans borders: The global consultancy PricewaterhouseCoopers estimates national income lost to heart disease, stroke and diabetes in the 10 years through 2015 at $200 billion for India alone. Zoojoo.be has expanded to the Middle East and is looking to go to other markets as well.
The overall wellness market in India could grow from 700 billion rupees in 2012 to 1 trillion rupees in 2015, PwC estimated in an August 2013 report. Over half of this is accounted for by products, mostly in the beauty care segment. Interest in fitness and weight loss has also boosted strong growth for such services in India, according to the report.
Zoojoo.be, which was incubated at the Indian Institute of Management in Bangalore, is very close to raising its first round of venture capital funding.
In Zoojoo.be, Saurabh and his co-founder Anandraj Koormapolu built a mobile and cloud-based wellness platform, which is also completely non-doctor-based. For now, they sell it not to individuals but to organizations, which increases their chances of making money and of the users motivating each other.
A user gets into the portal, enters basic details including age, weight, height and lifestyle habits, and the platform comes up with an initial profile. However, instead of straightaway confronting a person with a statistical profile -- for, say, risk of hypertension -- it instead offers simple goals such as "drink more water or find activities to spend more time with your family," Saurabh said.
Users also get to keep track of progress on a smartphone app, which is available for both Android and iOS operating systems.
The platform urges a user to take up challenges ... say, "I'll do yoga three days a week or I'll drink so many liters of water a day," and then keep track of it, and improve on it. The more a person keeps to a plan and raises the bar for him or herself, the more points that person wins. Zoojoo.be now throws up a dashboard as well, which includes levels of difficulty of a challenge and progress on commitment to meeting the challenge.
The development of Zoojoo.be reflects a growing interest in wellness programs in corporate businesses worldwide, in response to a rise in lifestyle-related diseases, but research in the U.S. shows such programs have had mixed results.
Americans have also been concerned that employers are increasingly, and legally, invasive in the data they collect about employees' state of health, aiming to reduce health insurance costs. A much-cited RAND report based on a study funded by the U.S. government and released in 2013 showed little evidence that wellness programs actually reduced health insurance bills for employers.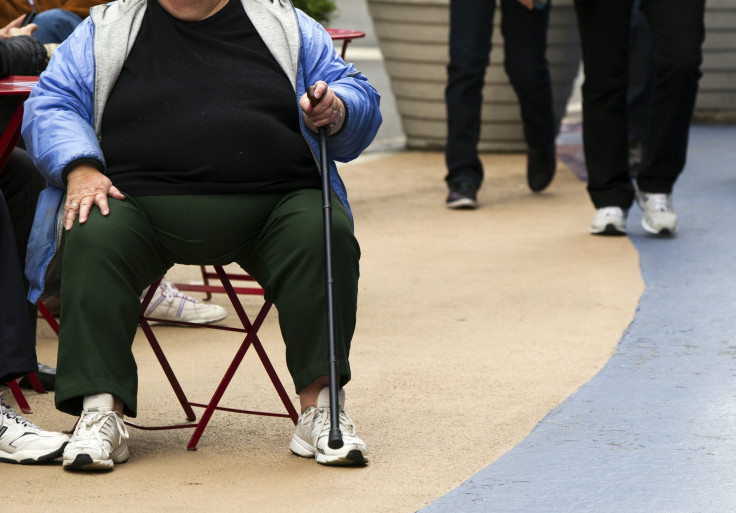 Byregowda is keen to emphasize that using Zoojoo.be is entirely voluntary. Those who don't use it don't have to worry about any connection to the health insurance premium Mindtree pays on their behalf.
The company is also careful to distinguish interventions, based on the traditional methods of getting people to attend periodic health camps and checkups, from the longer-term effort of getting people to form preventive-health-oriented habits on their own, she said.
"We have completely created a boundary between these two: One is your physical health, the other is your wellness. At any given point, I don't want to mix them," Byregowda said. "Even a person with health problems can create some challenges [on Zoojoo.be] and become a fitness freak in due course."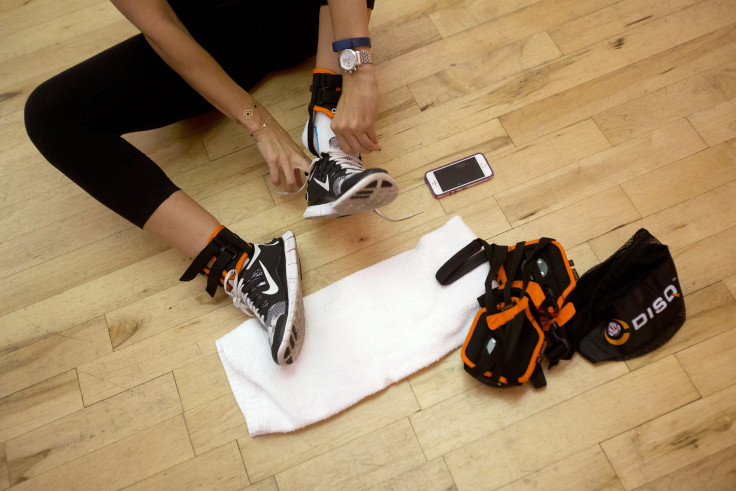 I don't want to scare an individual, measuring him, saying these are the habits you already have, this is how it looks, you are a smoker, you drink etc. and then try to intervene." Creating a culture of wellness amongst its employees, "is the only objective" behind adopting Zoojoo.be, she said.
Saurabh added that the users are the owners the information they've entered on Zoojoo.be and can have their entire accounts deleted. They also get to keep what they enter to the basics or add more to improve personalization.
In the long run, it might be possible to use Zoojoo.be's data at the aggregate level -- without identifying individuals -- to lower the health insurance premium a company pays out, he said.
In one experiment, Zoojoo.be tracked 1,370 staff at Mindtree -- about 10 percent of the company's workforce at the time, last year -- who said they were not engaged in any serious fitness activity before they started using the platform, but were walking, running, lifting weights or had taken up some activity using the app, consistently, over a period of close to two weeks since they started using it.
As to Mindtree's Chakravarty, he rues his 14.4 percent commitment level for getting eight hours of sleep a day on a regular basis, but he isn't giving up. "I know it's not the same getting fit at 32 as it was at 16, but I'm going to do it. I'm expecting my running shoes today, which I ordered online ... I'm going to start soon," he said.
© Copyright IBTimes 2023. All rights reserved.