iOS 11 Vs Android O: How New Features On Apple And Google's New Systems Compare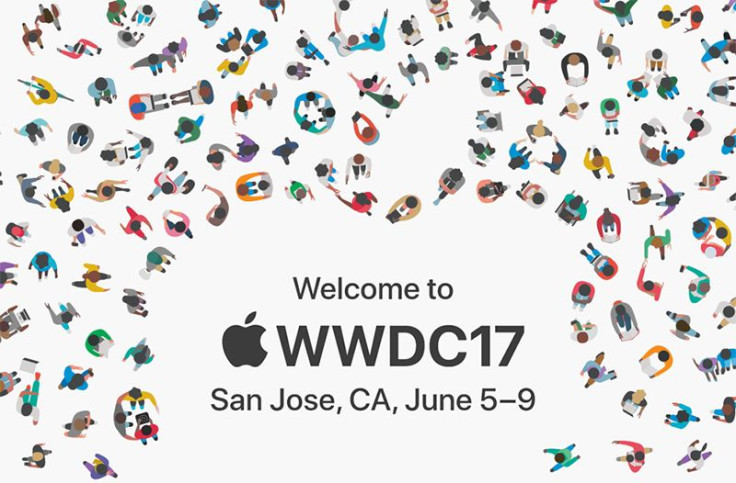 Apple and Google's new operating systems will roll out to devices later this year, but the companies have already showcased a bit of what users can expect. Apple hosted its WWDC keynote Monday, detailing highlight features on iOS 11, just weeks after Google hosted the keynote for its I/O conference, where it detailed highlight features for Android O.
Apple and Google have many similar features within their ecosystems, but not every feature translates directly from iOS to Android. Many updates found in the Photos app in iOS 11 correlates to the Google Photos platform, which is separate from its Android operating system. The equivalent to Apple's iOS native application Siri is Google Assistant, which is also a separate platform from Android.
Still, there is much to compare between Apple and Google's upcoming operating systems. Here's a rundown of some of the similar aspects to be found in iOS 11 and Android O.
iOS 11, Android O Release Date Roll Out
Apple CEO Tim Cook announced that 86 percent of users run the latest iOS 10 software on their compatible software, including iPhones, iPods, and iPads. In comparison, about 9 percent of users are running Google's current Android 7.0 Nougat software. Once Android O releases in the late summer, it may take several months for it to match Nougat's usage figures, while iOS 11 will likely have adoption figures very close to iOS 10 when it releases in the fall.
However, Google announced at I/O, its Project Treble initiative, which is intended to make Android update times more efficient for OEMs, by separating stock Android updates from customizations released by manufacturers. It remains to be seen exactly how this will translate into adoption of the new operating system. Currently, the most widely used Android OS is Marshmallow, which released in 2015 and powers about 31 percent of Android smartphones.
Apple will retire several products from the update rotation as of iOS 11, including the iPhone 5 and 5C and the fourth-gen iPad. With this update, only devices running a 64-bit architecture will update to Apple's latest software, the aforementioned devices run a 32-bit architecture.
Text And Communication
Apple's updates to its text and communication features include a redesign to the iMessages app drawer to make apps and stickers more accessible to users. Messengers from the texting application will now also sync to iCloud as well as any Apple product, to which a user is signed in. Apple also announced Apple Pay will now also work within iMessage, with users being able to send payment requests to contacts and transfers with Touch ID from within the application.
Google's updates to its text and communication features include smart text selection, which will identify the important information being highlighted by a user and not end the highlight prematurely. Android O will also get auto-fill for usernames and passwords.
App Stores
As of iOS 11, the Apple App Store will receive a major redesign, which focuses on easier navigation of the app marketplace. The App Store now features specific tabs for updates of the current day, for games, apps and in-app purchases. Apple also detailed that developers can expect faster review times for applications, as well as a new phased releases feature, which will allow developers to trickle out updates to gauge user feedback, before a widespread rollout.
Android O will include features such as Google Play Protect, which shows virus scanning details within the Google Play Store. Developers can also take advantage of Play Console Dashboard, which will allow them to test applications of most major smartphones.
Notifications And Settings
Apple has brought a new look to its control center, which merges notifications and quick settings toggle into a single screen. From the control center, users will be able to swipe up to access notifications.
Android O will introduce notification dots to the stock Google software. Certain applications will now have a dot on their corresponding icons when updates and notifications are available within the app. Apple, as well as several Android OEMs, have utilized the notification dot feature, but it has never before been a native feature on Android. Google has also brought some design tweaks to its drop down notifications menu, including a smaller font and a more prominent quick toggle panel.
© Copyright IBTimes 2023. All rights reserved.