IoT, Drones And AI: How Technology Can Help In Disaster Situations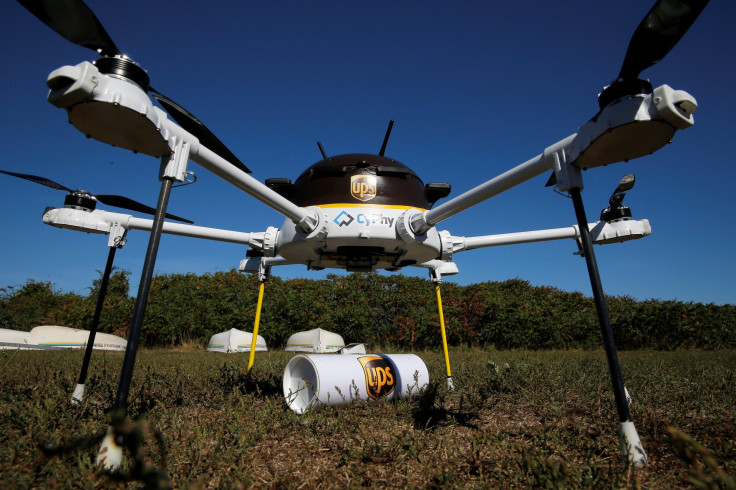 The spate of natural disasters which have hit the U.S. has demonstrated that there is much that needs to be done when it comes to rescuing efforts, preventive measures, and other associated issues. Many tech companies such as Google, Facebook and Microsoft have put in large-scale efforts in order to help people be safe during natural disasters, but the relevance of technology in such situations has been rapidly increasing.
Technology can play a large role during natural disasters as has been demonstrated in Hurricanes Harvey and Irma. Experts from IEEE, one of the world's biggest technical professional organization, have in an email to the International Business Times, provided their opinions on the use of technology in natural disasters.
Dr. Massoud Amin, IEEE fellow and Professor of Electrical and Computer Engineering at the University of Minnesota, provided IBT with his take on one of the most important aspects of technology during natural disasters, stating that,"It [technology] enables better proactive planning, prepositioning of the assets and assists with more real-time recovery and restoration. Everything starts with intelligence and situational awareness, and closing the loops on those opportunities and challenges."
IoT
But, how can governments individuals collect data during natural disasters? This data cannot only be based on specific input by stranded citizens or experts; it has to be collected at regular intervals and needs to be accurate. Internet of things (IoT) devices can play a large role in this aspect if they have access to fast data networks. According to Shawn Chandler, IEEE senior member and director at professional services firm Navigant, IoT devices can create "Opportunities for sensing and exchange of data are extensive throughout a city, linking academia, government, and industry across resiliency applications related to public safety, weather, transportation, building management, and optimization of supply and demand components of many types of commodity distribution networks such as energy, food, and water,"
Chandler believes that IoT devices may save lives by helping to organize first responders. Many such devices have inbuilt functionality such as location sensing, which becomes extensively important in a disaster situation.
"Mobile devices can help coordinate efforts with centralized and distributed teams with real-time location sensing, and algorithms assisting to deploy response units in the most effective (who responds), efficient (quickest response), and safest way (avoiding hazards as they emerge)", Chandler says.
IoT devices can be equipped with sensors such as GIS sensors, which can detect wind speeds in hurricane conditions.
Chandler also provided his opinion on smart buildings — buildings that use automated systems for operations such as heating and lighting — he believes that such systems can also be used to account for the number of people.
AI
More importantly, such devices have artificial intelligence compatibility, which entails that they can be optimized to perform in disaster situations. AI can help in fast decision making in times of crisis and more importantly gather real-time data.
Another technology that helps in disaster situations is drone technology. According to Dr. Robin Murphy, IEEE fellow and professor of computer science and engineering at Texas A&M University and an expert on drones can play a critical part in the assessment of damages and rescue operations.
Drones
"Drones can be used to inspect critical infrastructure either to establish the current state and vulnerability or to establish whether any damage has occurred. As an example, drones can detect how much rain has fallen so that the county drainage experts can update their models...Drone flights can also be used to verify the condition of infrastructure elements (wastewater treating plants, pipelines, fire stations, etc.) in the county that must be inspected. Drones are able to do this in an average of under 16 minutes from arrival to deployment to getting back in the car and driving to the next site- much faster than a person could and provided additional viewpoints and video to the standard "one photograph per each side" data," she stated in an email to IBT.
Drones can be outfitted with sensors and can help with the post-disaster repair. Companies such as JD X and Land Rover are working on search and rescue vehicles, which would be fitted with drones which will use deep learning and visual processing to help track survivors in disaster situations.
© Copyright IBTimes 2022. All rights reserved.
FOLLOW MORE IBT NEWS ON THE BELOW CHANNELS