Iowa Widow Blames Unvaccinated Americans For Fully Vaccinated Husband's Death
KEY POINTS
The woman and her husband attended a gathering of extended family in July where no one wore masks, including the couple
Her husband died of a breakthrough COVID-19 infection in August despite being fully vaccinated
Vaccinated people reportedly make up just 10% of those being treated for the disease in Iowa's intensive care units
A woman in Iowa has expressed her anger toward Americans who refuse to get inoculated or wear masks in public, indoor spaces after she lost her fully vaccinated husband to COVID-19 last month.
Ardith Keplinger's 77-year-old husband, Gary Keplinger, of Mount Ayr, died of a "breakthrough" COVID-19 infection on Aug. 11 despite the elderly man being fully vaccinated, newspaper The Des Moines Register reported.
The Centers for Disease Control and Prevention (CDC) defined a breakthrough infection as a case of illness that "happens when a fully vaccinated person gets infected with COVID-19."
Both Keplingers were reportedly vaccinated last winter as soon as they were able to obtain appointments at a shot clinic at the Ringgold County Courthouse, according to The Des Moines Register. The specific vaccine they received was not disclosed.
Gary's life, however, was still "unnecessarily cut short" after he became "one of several victims recently infected from an unmasked, unvaccinated person," his family wrote in his obituary.
"I was so excited. I thought, 'We're going to beat this thing. We're really going to do it,'" Ardith recalled.
But she and Gary were dismayed after they realized that many people in their rural county declined to be vaccinated. Additionally, only a few people in their area routinely wore masks in indoor, public spaces, according to Ardith.
"It's that kind of attitude that killed my husband," Ardith said.
Around 55.7% of adults in Ringgold County are fully vaccinated, government data showed. The average statewide percentage, however, was 64.8%, according to the Iowa Department of Public Health.
After receiving their vaccine doses, the Keplingers continued to take precautions, such as avoiding crowds, but they ended up attending a gathering of extended family in July. All 50 to 75 attendees, which included unvaccinated relatives and the Keplingers themselves, did not wear masks.
At least 11 family members — including Ardith — caught the coronavirus within a week.
While Ardith recovered, Gary became extremely ill and spent eight days on a ventilator at Iowa Methodist Medical Center. He and a cousin who also attended the party both died of COVID-19 on Aug. 11.
Vaccinated people make up just 10% of those being treated for COVID-19 in Iowa's intensive care units, according to the Iowa Department of Public Health.
Dr. Patricia Winokur, a University of Iowa infectious disease physician and vaccine researcher, said most of the vaccinated patients who become very ill from COVID-19 are elderly or have serious immune system issues.
According to the researcher, elderly people and those with chronic health conditions, such as Gary, tend to gain slightly less protection from vaccines because their immune systems are less robust. But if everyone around them also were vaccinated against the virus, their odds of staying healthy would be significantly higher, Winokur said.
According to his wife, Gary had a rare neurological condition called myasthenia gravis that may have made him susceptible to complications from COVID-19.
Gary's family reportedly held a small graveside service for him at a cemetery on Sept. 5. The family also plans to have a public memorial service for him in December, if it is safe to do so.
The U.S. leads the world in terms of COVID-19 cases, with a total of 41.37 million reported as of Wednesday, according to Johns Hopkins University. More than 663,000 people in the country have died of the disease.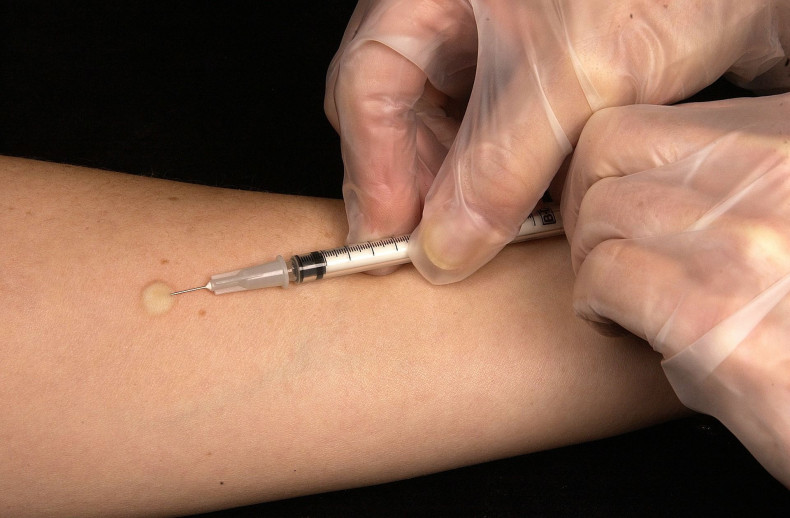 © Copyright IBTimes 2022. All rights reserved.