iPhone 14 Rumors: Apple Flagship Phone Could Offer Better Battery Life With New Chip
KEY POINTS
The iPhone 14 may come with a smaller chip, making room for a potentially larger battery, a report says
The iPhone 14's chip reportedly will come with support for Wi-Fi 6E
The Wi-Fi 6E offers increased bandwidth and less interference compared to the Wi-Fi 6
Apple's iPhone 14 could come with a new 5G chip that would allow it to offer improved features, including better battery life and Wi-Fi 6E connectivity, according to a report.
TSMC has taken over Samsung and obtained all the orders of the Cupertino-based company for its 5G radio frequency (RF) chips for the ‌iPhone 14‌ lineup, Taiwan's Economic Daily News reported, citing unnamed supply chain sources. This is said to be likely related to Apple's selection of Qualcomm's Snapdragon X65 modem.
The 5G RF chips are manufactured using the 6nm process, which TSMC announced last year, the report said.
The 6nm process for 5G RF chips can provide a physically smaller chip with lower power consumption, according to the supplier. This process enables the chip to use less power on both sub-6GHz and mmWave 5G bands while still providing a high level of performance, the outlet noted.
The smaller chip component will free up more space, creating more room for a larger battery for the iPhone 14.
This, plus the powerful new features, would make the upcoming Apple flagship a more efficient device that would last for longer spells.
According to the report, the RF transceiver chip will also come with support for Wi-Fi 6E, which offers the features and capabilities of Wi-Fi 6, including higher performance, lower latency and faster data rates, extended into the 6GHz band.
Unlike Wi-Fi 6, however, Wi-Fi 6E offers increased bandwidth and less interference as it has more airspace beyond the existing 2.4GHz and 5GHz Wi-Fi, the outlet noted.
With exciting new features believed to be coming, the availability and pricing of the iPhone 14 models will also be of interest to consumers.
Potential prices for the upcoming iPhone 14 lineup were recently leaked on Twitter by LeaksApplePro, who is known to provide reliable information about upcoming Apple products.
According to the leaker, the prices Apple is "currently considering" for its next series of smartphones are:
iPhone 14: $799
iPhone 14 Max: $899
iPhone 14 Pro: $1,099
iPhone 14 Pro Max: $1,199
"Production costs are increasing, and there has to be more than a $100 difference between the 14 Max and the 14 Pro," the leaker claimed.
It should be noted that based on the leaked prices, the iPhone 14 would have the same starting prices as the iPhone 12 and iPhone 13.
But while the leaker said they "wouldn't expect changes" regarding the prices in the near future, Apple fans and users should take the leak with a grain of salt and wait for the tech giant to make an official announcement.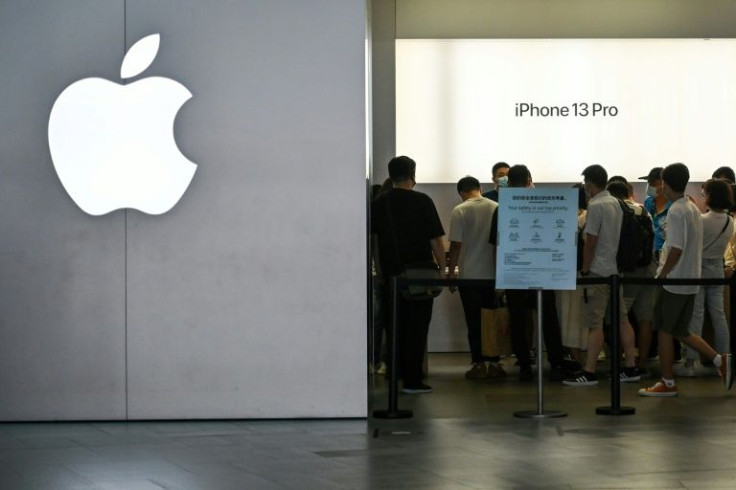 © Copyright IBTimes 2023. All rights reserved.