iPhone 8 Feature Rumors: Wireless Charging, Waterproof, 3D Sensing Lenses Confirmed By Apple Suppliers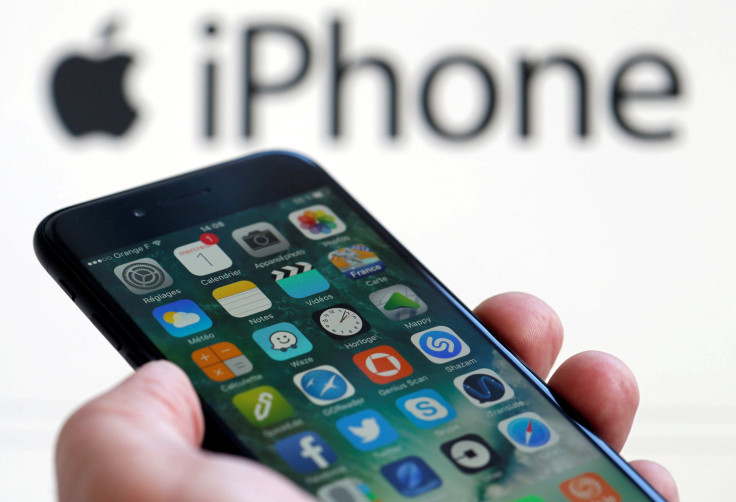 iPhone assembler Wistron confirmed the upcoming iPhone lineup will be waterproof and will feature "wireless charging," Nikkei reported.
The iPhone 7 and iPhone 7 Plus are already waterproof and have an IP67 rating, which makes it no surprise if this year's phones also are water resistant.
The interesting part of Wistron's confirmation is that it backs up previous reports pointing to wireless charging capabilities on the iPhone 8, which is expected to be released this fall.
Read: iPhone 8 Release Date News: Samsung To Deliver 80 Million OLED Panels To Apple, Report Says
"Assembly process for the previous generations of [iPhones] have not changed much, though new features like waterproof and wireless charging now require some different testing, and waterproof function will alter the assembly process a bit," Wistron CEO Robert Hwang told reporters Wednesday.
Wistron reportedly is splitting orders with Hon Hai or Foxconn Technology Group for the 5.5-inch iPhone. The report also said Apple will release a 4.7-inch iPhone and another premium version with a slightly curved screen.
Read: iOS 11 Beta: 5 Features We're Excited To Use On The New iPhone
Wistron expects to ship more units this year than last.
iPhone 8 Feature: Face Recognition
Meanwhile, Apple supplier Largan Precision also confirmed it would ship lenses for 3D sensing modules in the second half of this year, Nikkei said. The sensors will allow for facial and iris recognition.
"We will have lenses for [a] 3-D sensing [module used in smartphone] ready to ship in the second half this year," CEO Adam Lin told a press conference.
The company did not specify it would supply the lenses for Apple, but an analyst at Yuanta Investment Consulting said Apple would be the only company that would release smartphones with the advanced feature in 2017.
KGI Securities analyst Ming-Chi Kuo said in February the iPhone 8 will come with 3D facial recognition camera system. The feature could replace the Touch ID, which is expected to be embedded on the phone's display screen. The 3D camera could also support augmented reality capabilities.
Previous reports have suggested other companies would supply Apple with its 3D camera-system. Last month, it was reported LG Innotek, a unit of LG group, would supply 3D facial recognition modules for Apple's 10th anniversary iPhone. Another report claimed Himax Technologies would supply 3D sensors for the iPhone 8 while another said optical and photonic products manufacturer Lumentum would supply parts to Apple as well.
iPhone 8: Rumors, Features, Price
The iPhone 8 is rumored to come with an edge-to-edge OLED display. Samsung is reportedly on schedule to deliver 80 million OLED panels to Apple for the device. The smartphone is expected to come with a dual-camera system on the back of the device, which will be placed vertically instead of horizontally. The iPhone 8 is also rumored to come with the True Tone display feature, which automatically adjusts the color and intensity of the device's display based on the environment.
The 10th anniversary iPhone is expected to be revealed in September alongside the iPhone 7S and iPhone 7S Plus, and is rumored to have a price tag exceeding $1,000.
© Copyright IBTimes 2023. All rights reserved.