iPhone SE and 9.7-inch iPad Pro Go On Sale In US, UK And China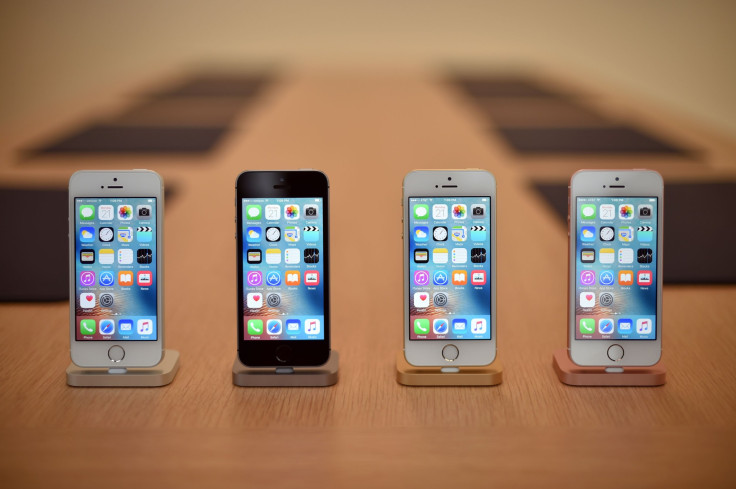 Thursday sees a new iPhone and a new iPad go on sale, yet there are unlikely to be the familiar scenes of hundreds of die-hard Apple fans lining up overnight to buy the company's two latest products — but for Apple the $399 iPhone SE and smaller 9.7-inch iPad Pro are all about attracting new customers.
Apple launched the new devices at a relatively low-key event in the company's Cupertino headquarters last week and on Thursday, both devices go on sale in more than a dozen countries around the globe, including key markets such as the U.S., U.K. and China — with dozens more markets being added in the coming weeks. Both devices will be available in Apple's retail stores as well as through its online stores.
Apple's iPhone SE is a 4-inch smartphone that looks almost identical to the iPhone 5s, which it is replacing in Apple's iPhone line-up. At $399 for the entry-level model, it is the cheapest new iPhone Apple has ever launched, though prices outside the U.S. are higher — significantly so in many cases.
iPhone Quarterly Sales and Price | SpecOut
Apple put the new smartphone up for pre-order a week ago but has not revealed any sales figures yet. While the iPhone SE won't attract anything like the level of interest that Apple's iPhone 6s did last September, the company will be hoping the smaller device will appeal to a new set of customers as it seeks to bolster flagging smartphone sales figures.
According to a report from CNBC at the beginning of this week, retailers in China have received 3.4 million iPhone SE pre-orders, which doesn't take into account sales directly from Apple itself. The gold model was the most popular with 1.3 million orders, according to the report, followed by the rose gold model with 1.2 million orders.
Data from SimilarWeb backed up the apparent big interest in China, with the increase in traffic to Apple's Chinese website much higher than the global average. In India, the increase in traffic was much higher than experienced during the iPhone 6s launch last September and on a par with the 185 percent increase Apple's Indian website saw for the launch of the iPhone 6 in 2014.
Slice Intelligence has analyzed data about those who are ordering the new iPhone, showing that a bigger percentage of people are switching from Android than with other iPhone launches. The data also shows that buyers are more like to be "older, less educated, and surprisingly, more male."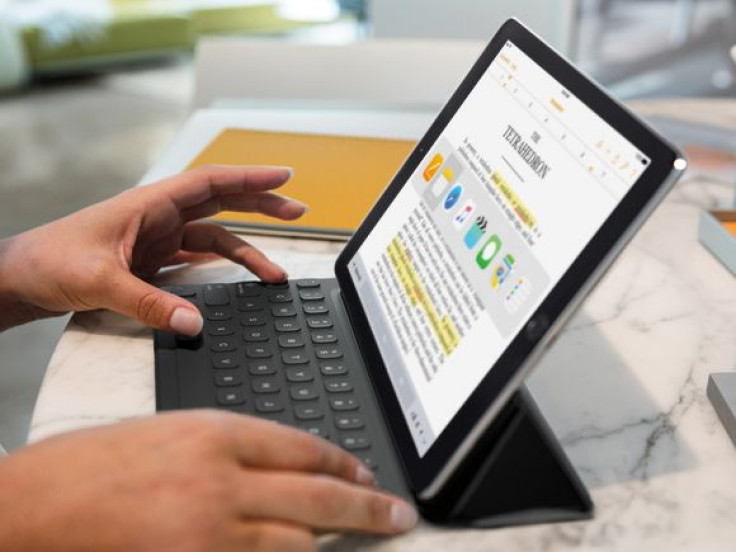 The 9.7-inch iPad Pro is a refresh of Apple's iPad Air 2 as well as a scaled-down version of 12.9-inch iPad Pro, which Apple's senior vice president of worldwide marketing Phil Schiller called the "ultimate PC replacement." Costing $600 for the 32GB model, plus a further $150 for the keyboard case, the iPad Pro is certainly a cheap laptop when compared to Apple's MacBook range, though it remains to be seen how many people will choose to ditch their laptops entirely for the new iPad.
© Copyright IBTimes 2023. All rights reserved.