iPhone Shortcuts And Tips That Make Apple Device Easier To Use
It has now been over 11 years since Apple, then led by Steve Jobs, launched the first iPhone, promising to revolutionize the way people used mobile devices. And the company has launched a new iteration every year since, even if the upgrades between successive versions haven't always been very spectacular.
However, Apple has consistently added new tricks and shortcuts in the iPhone devices and the iOS software that runs them. Depending on how long you have used iPhones and how tech-savvy you consider yourself to be, you may be familiar with some or many of them. But here is a refresher (or a manual) of some handy tips (put together by On Stride) that make using your iPhone a little bit more fun and easier, and even more productive. Just see the GIFs and try them out on your own device (most of them work on most devices, but the newer your iPhone, the more likely for them to all work).
1. When it comes to typing on smartphones, most of us who have been using them for a while are quite used to it, with our fingers flitting easily across the keypad. All the same, any shortcut that saves time typing is welcome. One such time-saver hidden in iOS is when you are entering the URL of a website in the browser's address bar. Just hold down the full stop key and it will bring up a list of common top level domains (such as .com, .net, .org and so on) to quickly choose from.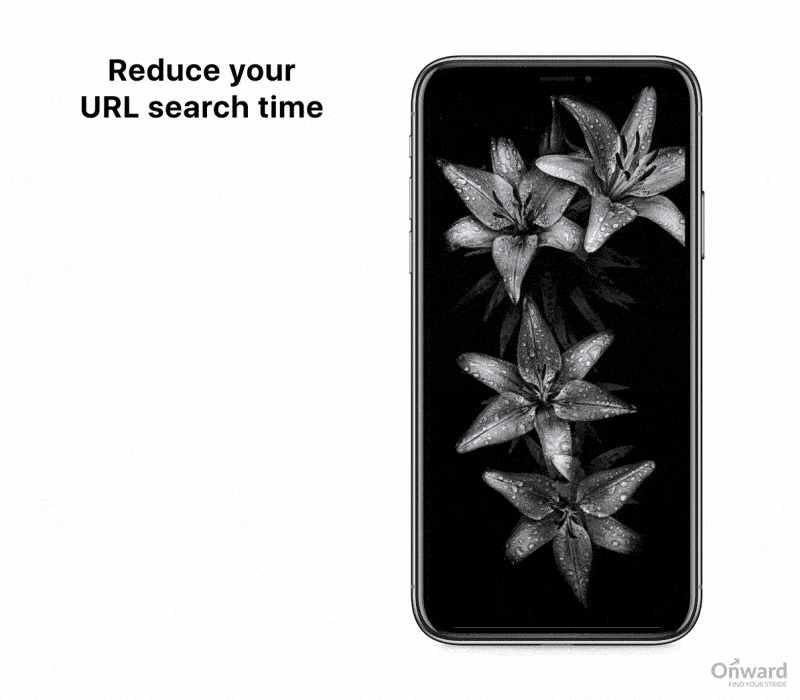 2. Sometimes, fingers tend to type too fast to spell correctly, or maybe you just typed some gibberish by mistake. Instead of holding down the delete key to start over, just shake your phone and you can start over from scratch.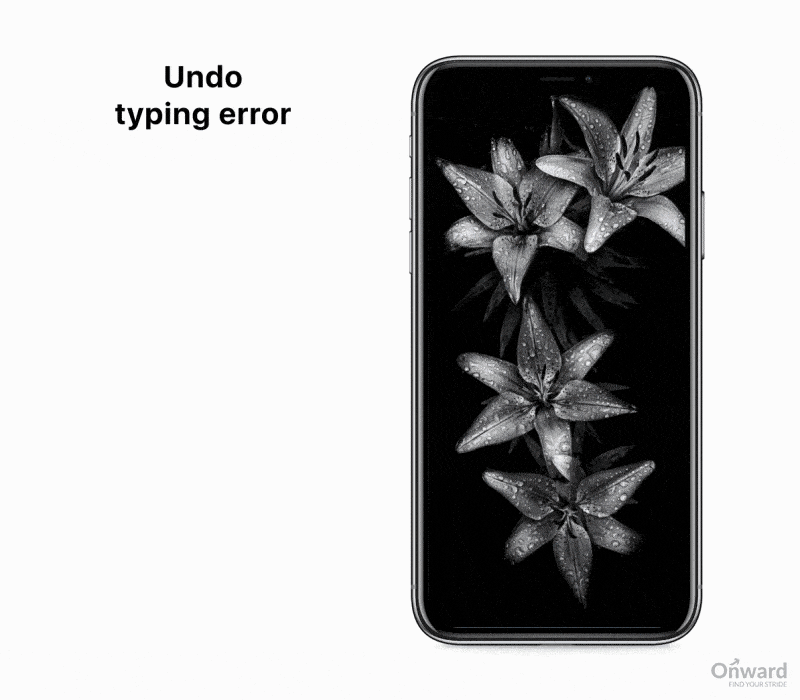 3. Even though some people now spend more time with smartphones than they do with anything or anyone else in their lives, it is still inevitable that once in a while, they would miss a call. The iPhone allows you to set up a text message that would be sent to whoever called you in the event of you not being able to get to the phone when it rang.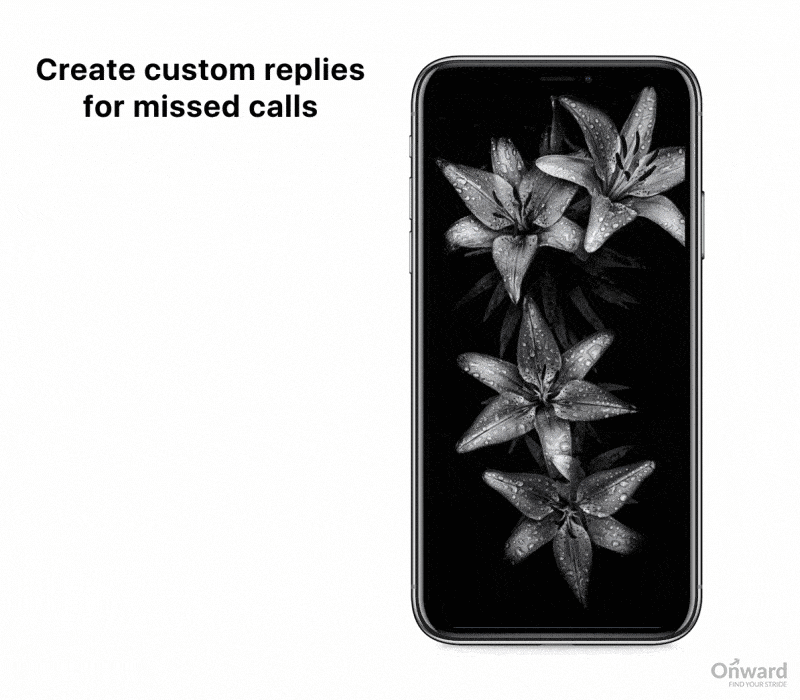 4. Another nifty customization the iPhone allows is for the vibrations the device makes to denote different functions. Users can create new vibrations to suit their own preferences.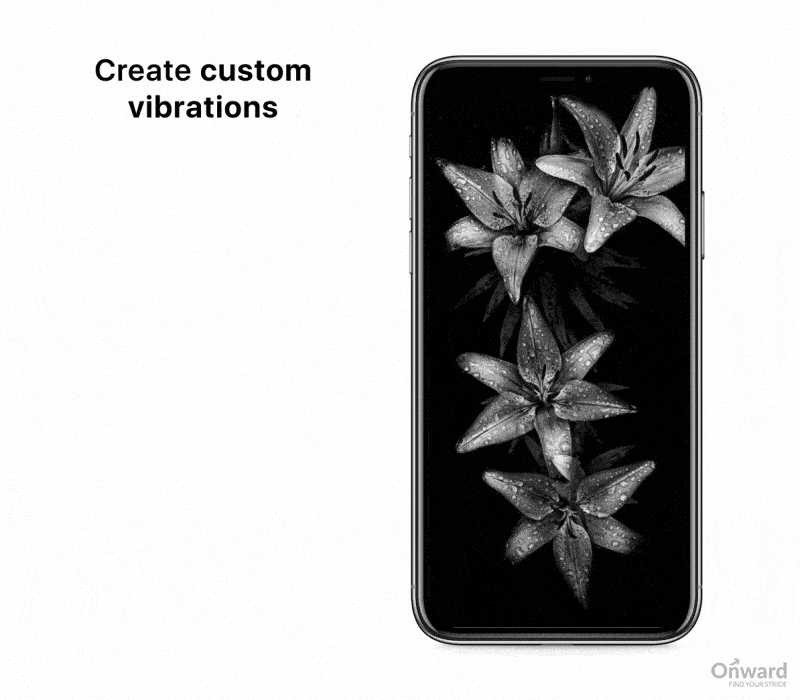 5. We have all had that time when the phone's battery is running low and we just have to leave in a hurry, without enough time to charge the battery to last any decent length of time. Well, here's what you can do: set your device to flight or airplane mode and plug it into charge. As many of phone's functions shut down, the charging speed picks up substantially, and in 20 minutes, you should have enough juice for the next few hours.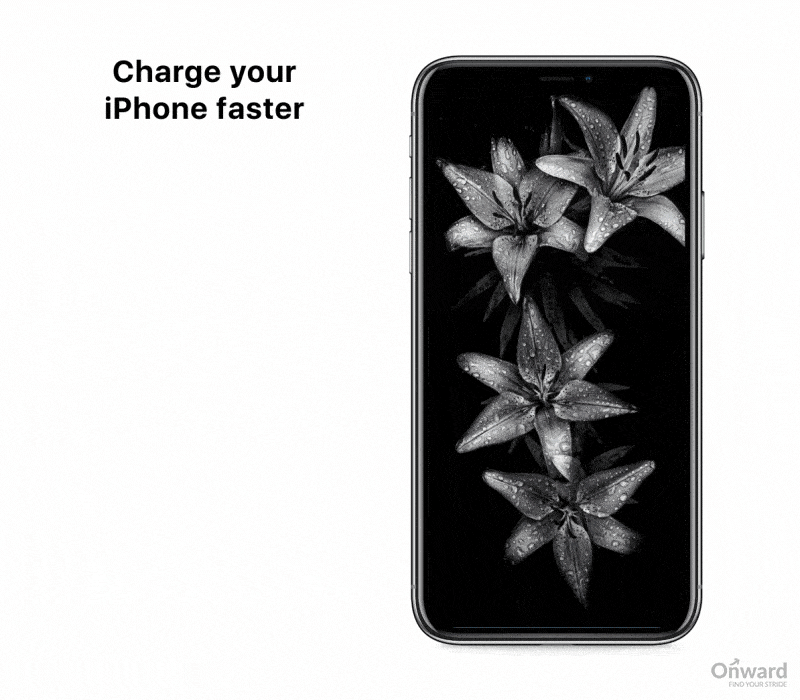 6. Switching between apps can be done on the iPhone using a double tap of the home "button", but it can also be done using 3D touch that Apple introduced in its devices a few years ago. To use this feature, just hold down the left edge of the screen and swipe right. This will move away the app you last used and let you scroll through other open apps that you can switch to.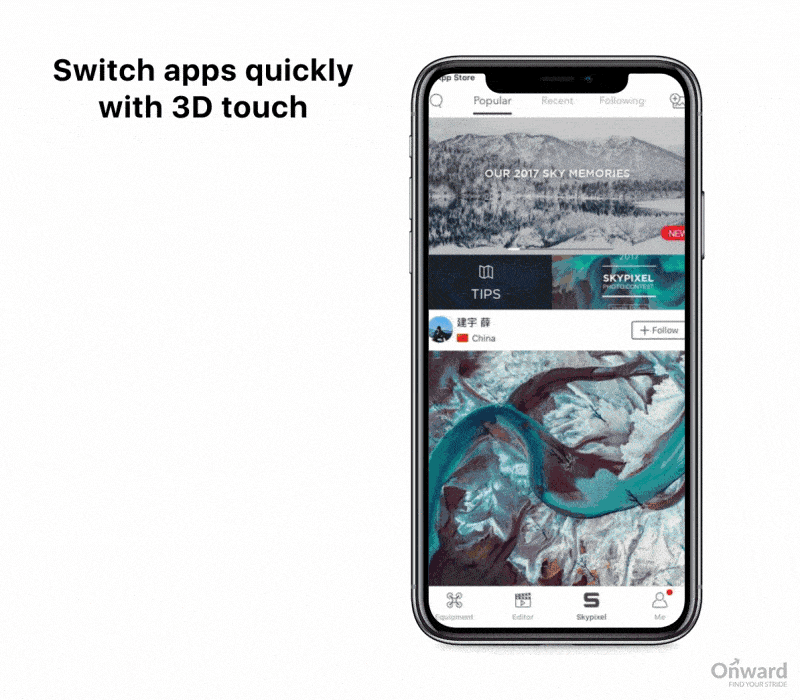 7. One of the advantages of having a smartphone like the iPhone is that it allows users to download and use a large number of apps. But sometimes, finding a specific app can be difficult, especially if you have many, since they tend to cluster inside folders or reside on some distant page of the display. A search function can be invoked by swiping down from the top of the home screen, making looking for any app easy. This search also displays messages and other objects on the iPhone that correspond to the searched-for term.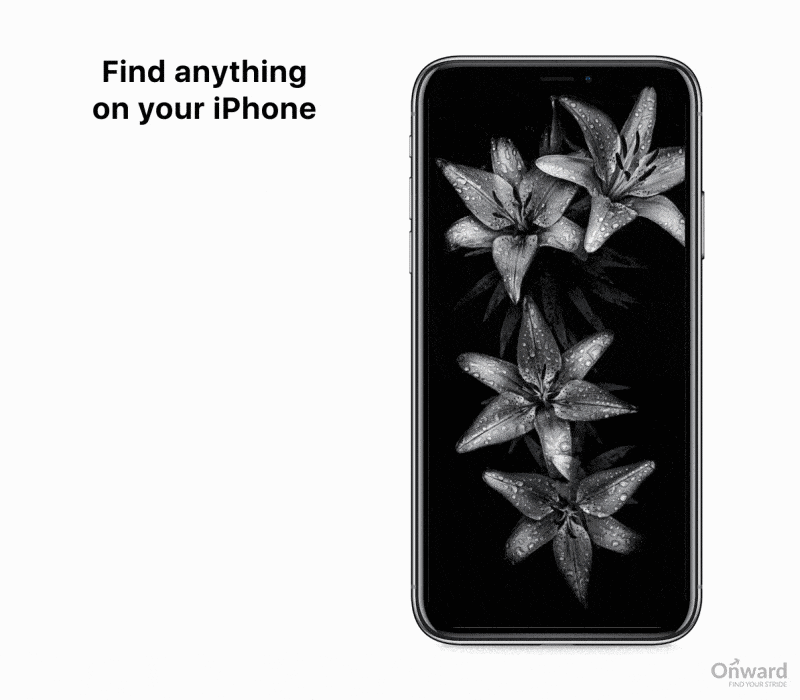 8. Using apps, as has been recently shown by Facebook's Cambridge Analytica scandal, can create issues of privacy around users' data. While you may not always be able to control what data actually gets captured by the apps you are using, you can at least keep an eye on all the tracking information that Apple itself is collecting on you.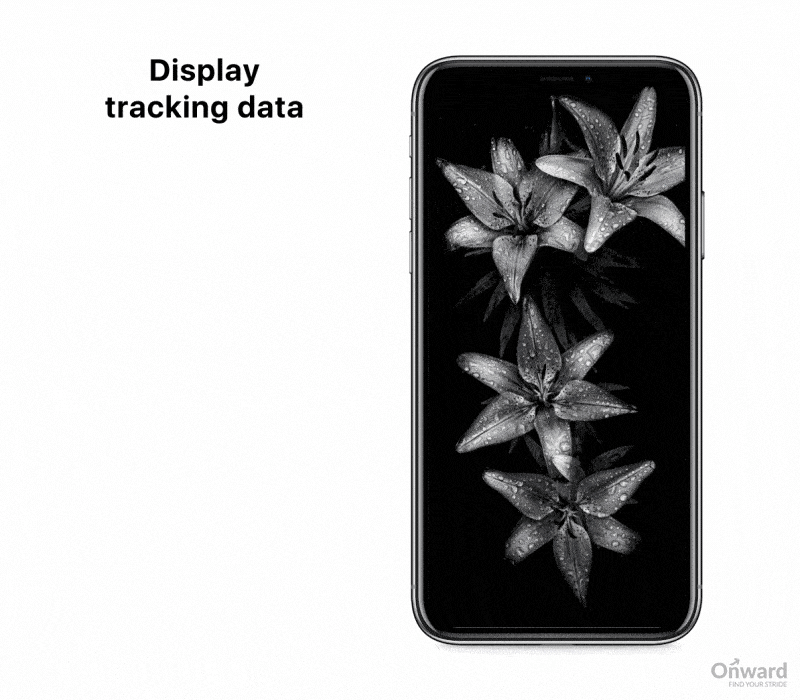 9. The large number of sensors built into devices like the iPhone can allow them to do some things you wouldn't ordinarily expect from a phone. For instance, the Apple device can be used to check if something is level to the ground — a handy feature if you are trying to, say, hang up a painting and need to know if it is actually "straight". This feature is bundled along with the compass app.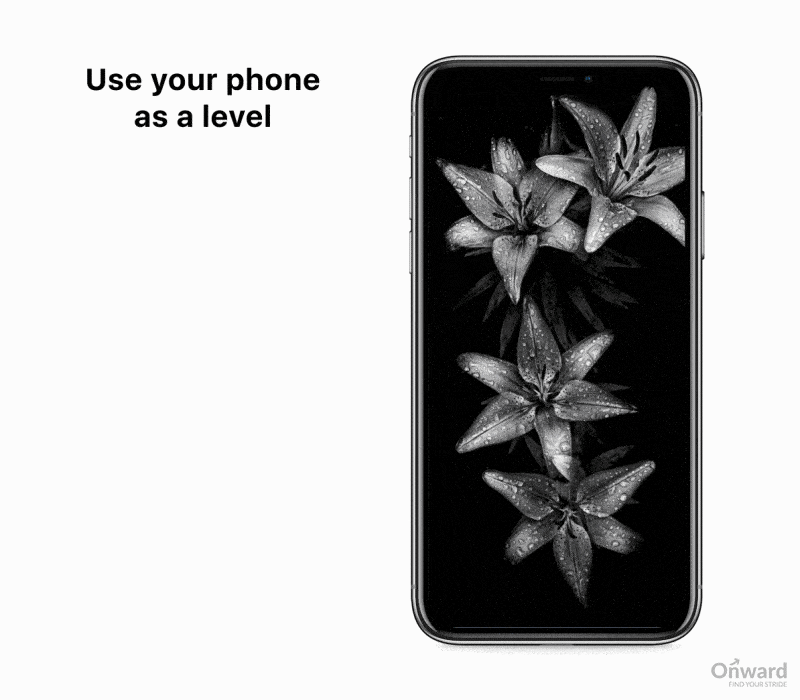 10. This last tip is well-known, but just in case you can't figure out how to take a screenshot, hold down the home and power buttons together (the volume up and power buttons on the iPhone X) on the iPhone to capture your on-screen display.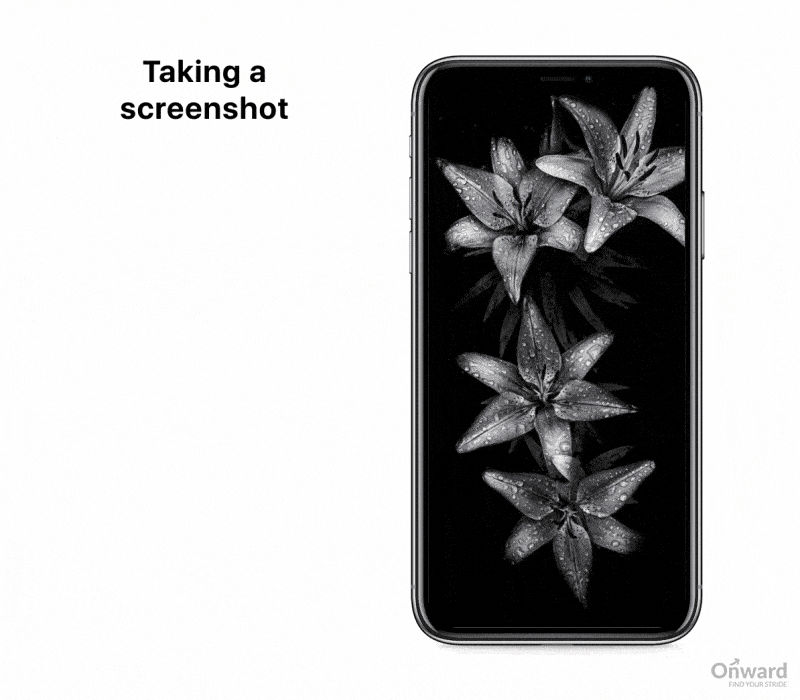 FOR FREE to continue reading
✔️ Unlock the full content of International Business Times UK for free
offer available for a limited time only
✔️ Easily manage your Newsletters subscriptions and save your favourite articles
✔️ No payment method required
Already have an account?
Log in
© Copyright IBTimes 2023. All rights reserved.