Iran Nuclear Update: Kerry Announces End To US-Iran Sanctions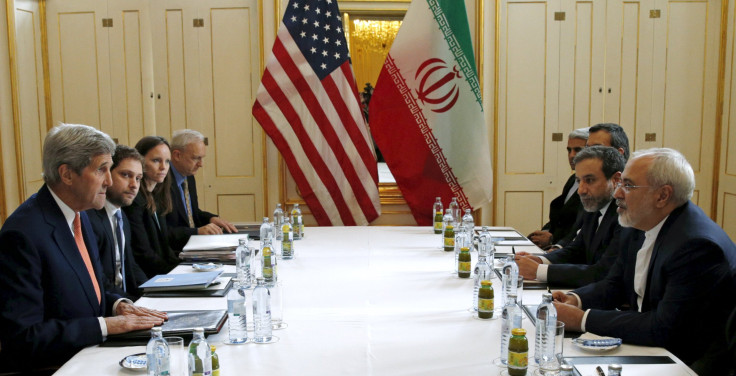 U.S. Secretary of State John Kerry Saturday announced an end to U.S. sanctions against Iran. The announcement came following a meeting in Vienna where the International Atomic Energy Agency (IAEA) confirmed Iran had complied with the provisions of a deal designed to make sure Tehran's nuclear program could not be used for military purposes.
President Obama issued an executive order and a letter to House Speaker Paul Ryan revoking the sanctions.
"I have determined that Iran's implementation of the nuclear-related measures specified ... as verified by the IAEA, marks a fundamental shift in circumstances with respect to Iran's nuclear program," Obama wrote.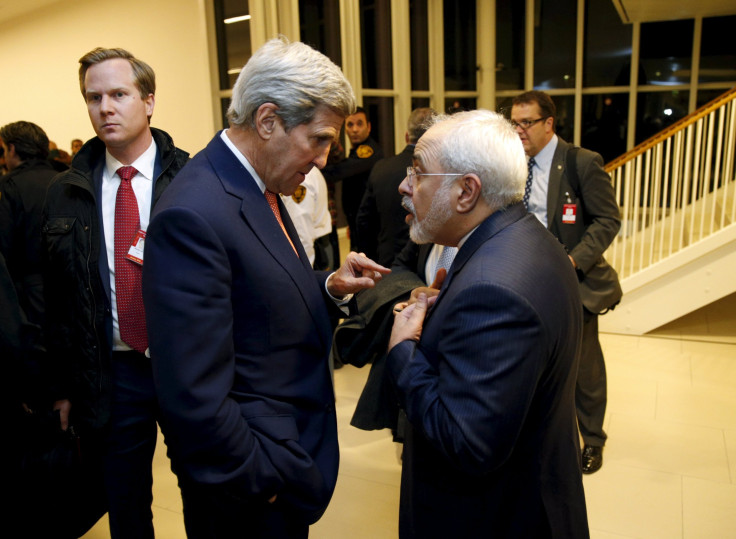 Iran reached agreement with the five permanent members of the U.N. Security Council — the United States, Russia, China, France and the United Kingdom — plus Germany in July to reduce its nuclear stockpile and agree to IAEA inspections to make sure its nuclear program would be used only for peaceful purposes. Since then it has shipped 98 percent of its enriched uranium to Russia for safekeeping. It also dismantled some 12,000 centrifuges, used to enrich the uranium, and disabled its reactor in Arak.
Iran's president called the nuclear deal a "glorious victory," Agence France-Presse reported.
The end to sanctions means Iran will once again have access to its estimated $100 billion in assets that had been frozen in various accounts in the West and will allow Iran to once again enter the international economy. The simultaneous nature of the lifting of sanctions and the declaration that Iran had complied with the agreement is a bid to avoid the impression Iran had caved in to Western demands, the New York Times reported.
The announcement came just hours after Iran agreed to release five Americans held captive — four of them in exchange for seven Iranians being held in the United States.
IAEA Director General Yukiya Amano issued a statement saying his inspectors had "verified that Iran had carried out all measures required" under the joint Comprehensive Plan of Action.
The end to sanctions is vigorously opposed by congressional Republicans, many of whom call the effort dangerously naïve and advocate for more stringent actions to be taken against Iran amid fears the freed assets will go toward funding more unrest in the Middle East.
The sanctions seriously damaged the Iranian economy, not only barring Iran from the oil trade but keeping expatriates from sending money home to relatives and blocking trade in such commodities as Persian rugs. Iranian hardliners opposed the deal, seeing an ability to build a nuclear weapon as crucial in Iran's effort to stand up to avowed enemies Israel and Saudi Arabia.
Tensions with Saudi Arabia exploded this month with the Saudi execution of revered Shiite cleric Nimr al-Nimr. The execution led to widespread demonstrations throughout the Shiite world. The Saudi Embassy in Tehran was torched by demonstrators, leading to a severance of diplomatic ties.
© Copyright IBTimes 2023. All rights reserved.