Iran Using Gold, Oil to Pay for Grain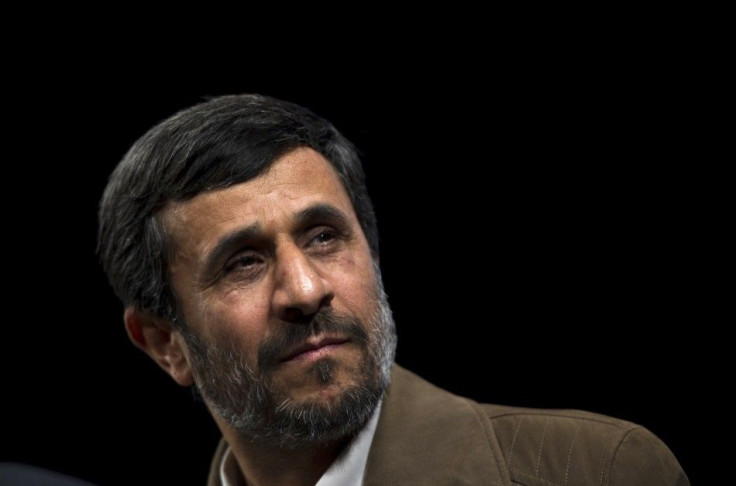 (REUTERS) -- Iran is seeking to close grain purchases using gold and oil as payment, and has paid in yen for a large volume of wheat in its first deal since western sanctions against Tehran started choking imports of food staples, European wheat exporters said.
Iran bought at least 200,000 tonnes of soft wheat on the world market last week for prompt delivery from private sellers - mostly of Australian origin - but some traders said the United States could possibly account for part of the volume.
New financial sanctions imposed since the beginning of this year to punish Tehran over its nuclear programme have ended up playing havoc with Iran's ability to buy imports and receive payment for key food items.
The sanctions have drastically cut its ability to obtain euro and dollar denominated financing, forcing Tehran to find alternative ways to pay for its imports.
Traders believed the Iranian government had used companies based in Switzerland capable of financing themselves in Asia, and used yen-based contracts to finance the 200,000-tonne deal.
A fall in maize supplies from major exporter Ukraine due to sanction-related payment problems prompted Iranian animal feed makers to turn to wheat, reducing volume for food and compelling the Islamic Republic to turn to the world market.
The Iranians have just purchased about 200,000 tonnes of wheat from multi-national trading houses, one European trader said. There is market talk of up to 400,000 tonnes.
In an interview with Reuters on Wednesday, U.S. agri-giant Cargill's vice chairman said shipments were still possible with Iran, notably through payments in currencies other than the dollar.
Iranian Trade Secretary Rahul Khullar told reporters on Thursday that one private Iranian buyer was interested in importing a very large quantity of wheat from India.
Iran, which may not be self-sufficient in wheat this season due to an expected lower harvest, usually favours Australian, Canadian and even in some years U.S. wheat when it imports due to their high protein levels, as opposed to Argentine, Black Sea or European wheat origins.
GOLD, OIL
Iran, which is still in the market to buy additional wheat supplies, is also considering barter deals to feed its 74 million people weeks before a presidential election, they said.
Grain ships are stuck outside Iranian ports and exports of staples to Iran such as maize, sugar, palm oil and rice are being hindered as collecting payment from buyers gets harder.
Grain deals are being paid for in gold bullion and barter deals involving oil are being offered, one trader said. Some of the major trading houses are involved, he added.
Traders said details of how barter deals work were still unclear as the problem had developed so quickly.
Iranian buyers have in the past side-stepped sanctions by booking business through third countries, especially Dubai in the United Arab Emirates, traders said. But this option had been suddenly closed as the UAE was not allowing sanction-breaking finance, they said. [ ID: nL5E8D2570]
As the shipments of grain are so large, barter or gold payments are the quickest option, another trader said.
One European grains trader also said a project for preferential supplies between Iran and Kazakhstan for 2 million tonnes might be reactivated.
One of the closest (supply) sources is Kazakhstan because the Iranians have solid links with this country but also because the two governments are centralised and deals can me made between states, Michel Ferret, head of the markets division at French farm office FranceAgriMer, said.
This would make even more sense if Iran went ahead with its threat to block the Strait of Hormuz, a vital Gulf oil shipping route, traders also said.
Data from the International Grains Council and the U.S. Department of Agriculture estimate that Iran should import around 500,000 tonnes of wheat in the 2011/2012 season up to the end of June but the sanctions and the lower maize supplies could lead to an increase in wheat needs.
Iran had said in July it would be self-sufficient in the production of wheat in the course of the year and was capable of exporting two million tonnes of wheat.
© Copyright Thomson Reuters 2023. All rights reserved.