Iranian Pastor Youcef Nadarkhani Execution Delayed, But For How Long?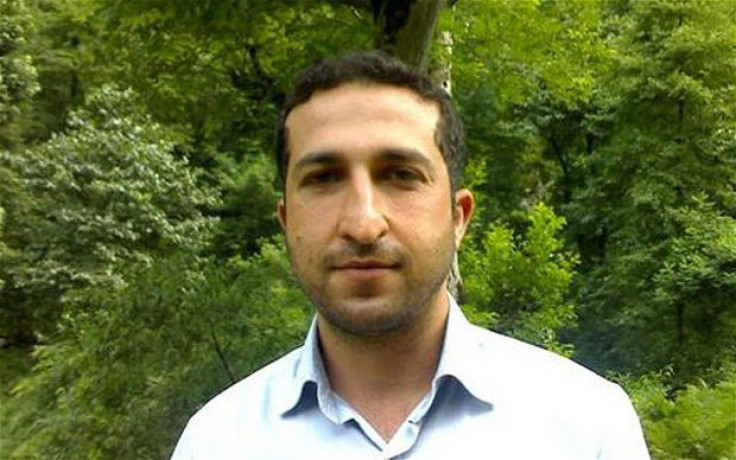 Youcef Nadarkhani, the Iranian Christian pastor who faces the death penalty for the crime of apostasy, will remain in jail as he waits for the country's Supreme Leader to determine his fate.
In Nadarkhani's case, delays are both blessings and further tests of his faith. After trials at every level of the country's court system, the pastor's case was handed over to Ayatollah Khamenei in October with a mid-December deadline.
But Khamenei has yet to touch the issue and instead Ayatollah Sadegh Larijani, the head of the Iran's judicial system, ruled this week that the pastor will remain inside Lakan prison for at least four more months.
This recent move appears to be an attempt to buy the Supreme Leader additional time before issuing what could be a precedential decision, said Jordan Sekulow, the Executive Director of the American center for Law and Justice.
If the Supreme Leader, who is charged with providing the official interpretation of Shariah law, decides that Pastor Youcef is not an apostate, that decision could be used as persuasive evidence in future apostasy cases. This outcome may be exactly what the regime fears and is trying to avoid, he added.
In the new four month period, Ayatollah Khamenei will have to decide if Nadarkhani is guilty of either converting from Islam to Christianity when he was a teenager of if Nadarkhani ever attempted to convert other Muslims to Christianity.
If the Ayatollah does not reach a verdict by the extended deadline, the decision will go back to the Gilan court that has already sentenced Nadarkhani to death once.
Still, with international attention growing, the Ayatollah's apparent reluctance to make a decision could be an indication that Nadarkhani will escape, at the very least, his immediate death.
Plea Bargain
Nadarkhani was jailed in 2009 and then convicted a year later of the crime of abandoning Islam. Nadarkhani has maintained that he was never a Muslim, but under Iran's religious-legal code, all citizens are Muslim from birth.
Nadarkhani was sentenced to death by hanging in November 2010, and the sentence was upheld by the Supreme Court the following June.
However, judges have agreed to release Nadarkhani on the condition that he repent and convert to Islam. The pastor was brought to court at least five times to renounce Christianity, and each time the pastor refused, according to sources.
Any attempt by the regime to force Pastor Youcef to convert to Islam violates both the Iranian Constitution and international principles of religious freedom. Each day the Iranian regime delays it decision and continues to detain Pastor Youcef for his beliefs is a flagrant violation of human rights, noted Sekulow.
With the latest delay, there is a continuing fear that Iran is trying force the pastor to forsake his beliefs.
They decided to keep him in prison for one more year in order to use whatever means necessary to cause him to convert to Islam. After one year we do not know what they will do. It is clear that they want Youcef's case to slip away from international attention, said Present Truth Ministries, a non-denominational ministry that has remained close with the Nadarkhani case.
Present Truth, which states on its Web site that it wants to bring the Gospel to Muslims and Bible teaching to Muslim-background Christians, claims the Iranian authorities are simply going to leave Nadarkhani in prison without a final verdict for as long as possible, and have put the true deadline at a year.
Criminal Charges
Officially, apostasy is not a crime under Iran's penal code. However, it is a punishable offense in the religious texts and fatwas decreed by Khomeini. If Nadarkhani is executed for the crime, he will be the first person killed for apostasy in more than 20 years.
The case has been difficult to follow outside Iran, where the government has kept most of the trial details under wraps. Various judges have denied that the execution order exists, but Nadarkani's lawyers have detailed the pastors sentencing on many occasions.
Additionally, once the news began spreading westward, Iranian officials denied Nadarkani's charges had anything to do with his religious affiliation. They said that the pastor had been convicted of rape and of Zionism, a vague crime that could include spying for Israel, both of which are punishable by death.
His crime is not, as some claim, converting others to Christianity, Gholomali Rezvani, the Gilan province deputy governor, told the Fars news agency in October. He is guilty of security-related crimes.
Despite the claim, earlier court documents only mention the apostasy charges and the latest sentence also seems to ignore the security-related crimes.
Mr. Youcef Nadarkhani, son of Byrom, 32 years old, married, born in Rasht in the state of Gilan, is convicted of turning his back on Islam, the greatest religion the prophesy of Mohammad at the age of 19, a court filing signed by judges Morteza Fazel and Azizoallah Razaghi in 2010 stated.
The document continues:
He has often participated in Christian worship and organized home church services, evangelizing and has been baptized and baptized others, converting Muslims to Christianity. He has been accused of breaking Islamic Law that from puberty (15 years according to Islamic law) until the age of 19 the year 1996, he was raised a Muslim in a Muslim home.
During court trials, he denied the prophecy of Mohammad and the authority of Islam. He has stated that he is a Christian and no longer Muslim. During many sessions in court with the presence of his attorney and a judge, he has been sentenced to execution by hanging according to article 8 of Tahrir-olvasileh.
The White House has pushed for the release of Nadarkhani on a few occasions. On Saturday, U.S. Secretary of State Hillary Clinton finally commented on the pastor's detention after 200,000 Americans signed a petition for U.S. government intervention in the case.
Today, we call on every government to release all prisoners of conscience immediately and unconditionally, including Pastor Youcef Nadarkhani, Clinton stated.
Christianity is a protected religion under Iran's constitution, and religious freedom is protected by the United Nations' Universal Declaration of Human Rights, of which Iran is a signatory.
Nonetheless, the threat of government intimidation is always looming over Iranian Christians. Last Christmas, a group of 25 Christians in Tehran were rounded up, interrogated and then released. Additionally, at least 300 people have been arrested for their religious beliefs in the last 18 months, according to Iranian church organization Elam Ministries.
© Copyright IBTimes 2022. All rights reserved.
FOLLOW MORE IBT NEWS ON THE BELOW CHANNELS