Irina Shayk: Cristiano Ronaldo's Fiancé Posed Naked Earlier Too (Photos)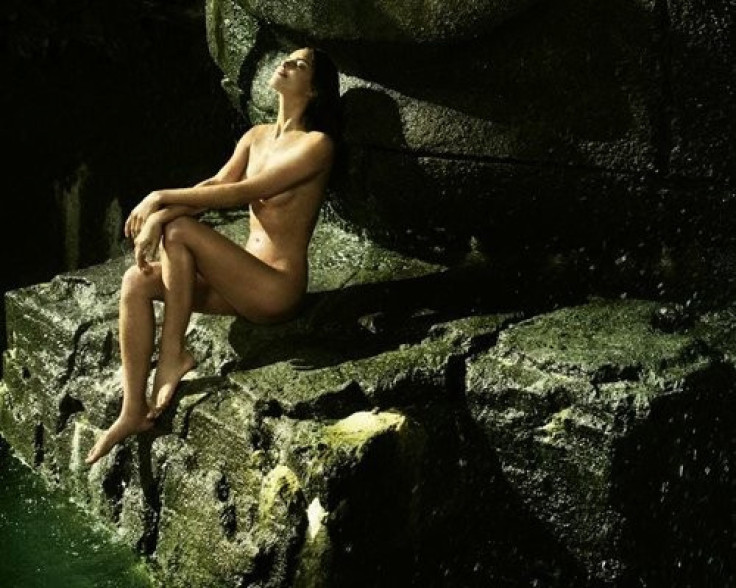 Irina Shayk, the model who has been dating Real Madrid striker, Cristiano Ronaldo, since the begining of last year, knows the perfect value of her legs. Like her footballer boyfriend is much in demand in his field, she is also one of the most sought models in the fashion world.
The 25-year-old Russian model has now come up with her third nude shoot of this year. Shayk dropped her clothes recently for the Germaine De Capuccini Skin Care ad campaign. In the sizzling shots, Shayk concealing her modesty with her arms and some leaves stood under a waterfall for a couple of pictures for the UK beauty company, whose products include cleansers, toner, suntan lotion, exfoliators and anti-aging creams.
The Russian model has stripped down earlier also. Earlier this year, Shayk stripped off for Marc Jacob's Protect the skin you're in campaign. The campaing is targeted to creat awareness about skin cancer by Marc Jacobs in association with NYU Cancer Hospital.
In the photo she was seen posing with her back to the camera, showing off her famous long legs.
Since 2008, Marc Jacobs has convinced several stars to shed their clothes for the campaign.
In February also, Irina had given some steamy shots in two-piece bikini on a beach for Sports Illustrated's February issue.
In October, she was in headlines for showing her backside in a coffee table book Culo.
In the book, a collaboration of Sean 'Diddy' Combs, Interscope chief Jimmy Iovine and fashion photographer Raphael Mazzucco which featured a collection of 248 photographs of female backside, Irina was seen lying naked face down on a rumpled.
Culo in Italian and Spanish means buttocks.
© Copyright IBTimes 2023. All rights reserved.