ISIS Leader Dead? Islamic State Emir Killed By Iraqi Forces In Western Mosul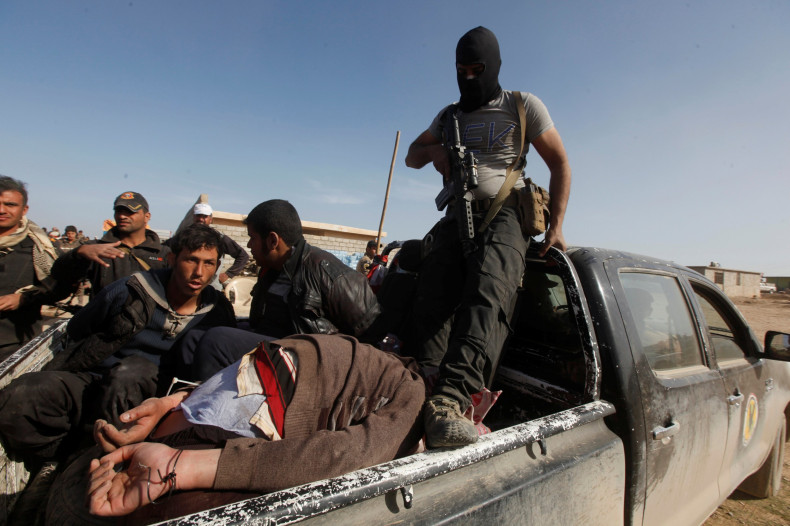 Iraqi government forced killed a senior Islamic State leader near Mosul Monday amid operations aimed at taking back the war-torn nation's second largest city from the militant group. The local "emir" of the Dawasah district in central Mosul was killed during a gunfire attack with security forces.
The fighting broke out as government troops sought to win back the district Sunday while also killing dozens of other ISIS fighters and retaking bridges leading into Mosul over the Tigris River, according to official reports. "The Federal Police's Rapid Response forces have liberated the Josaq district, and have also taken control over the fourth bridge from the western side," head of the Joint Operations Command's operations in Nineveh, Lt. Gen. Abdul-Amir Yarallah, said in a statement.
There are about 100,000 ISIS fighters guarding Mosul, the militant's largest city of the so-called "caliphate" in Iraq and Syria. Iraqi forces seized the eastern part of Mosul from ISIS a month ago and have since set their sights on reclaiming the western part of the city. Roughly 750,000 people live in Mosul.
"We have encountered heavy resistance from the enemy," Sabah al-Numani, spokesman for the Counter Terrorism Service, told Reuters in November. "We are facing the most difficult form of urban warfare, fighting with the presence of civilians, but our forces are trained for this sort of combat."
More recently, ISIS fighters have begun to flee western Mosul as the fighting has increasingly cut off fractions of the militant group from communicating with each other.
"The terrorist organization Daesh (is) living in a state of shock, confusion and defeat, and its fighters are fighting in isolated groups," Lt. Gen. Raid Shakir Jaudat said this week, using an Arabic acronym for ISIS. "Our field intelligence units indicate that the terrorist organization is falling apart, and its leadership (is) running away from Mosul."
© Copyright IBTimes 2022. All rights reserved.