Terrorist Technology: Australian With ISIS Was Developing Long-Range Missile Tech For Terror Group In Rural New South Wales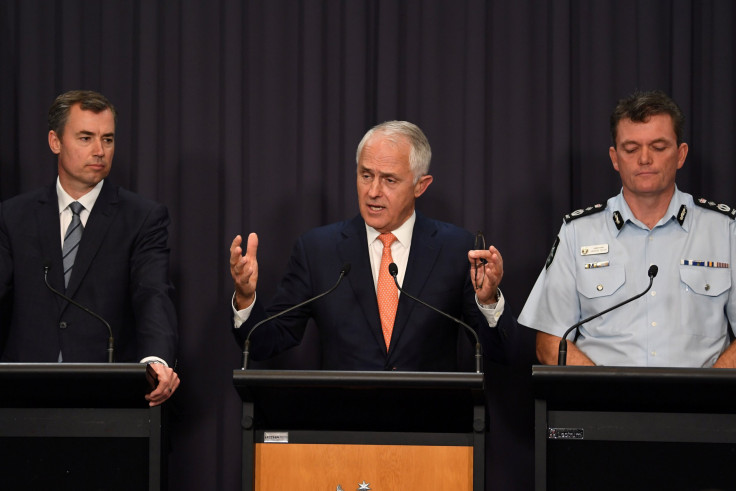 An Australian man was charged in local court Tuesday for seeking to help the Islamic State group develop weapons technology that included long-range guided missile systems.
Australian authorities charged Haisem Zahab, 42, with two foreign incursion offenses and failure to comply with an order to assist in the access of data. Zahab, who was born in Australia and is a citizen, could face life in prison for the foreign incursion offenses.
The Australian federal police and police from the state of New South Wales arrested Zahab in the rural town of Young after an 18-month investigation. Authorities said there was no indication that Zahab was planning a domestic attack. But the electrician was providing "fairly sophisticated" advice to ISIS, the Australian Federal Police Commissioner Andrew Colvin said at a press conference announcing the arrest.
Zahab was "researching and designing laser warning devices to help warn against incoming guiding munitions used by coalition forces in Syria and Iraq," Colvin said.
A senior police source told Australia's Daily Telegraph that Zahab was researching how to build a missile and a laser warning device.
"The material included details on the electronics and circuitry required to build a missile," the source said. "He was nowhere near building a missile but he had obtained materials to start doing so and he was researching and designing the weapon."
Zahab was arrested as part of a larger police operation that targeted his extended family. Authorities seized more than $400,000 the Zahab family made from the sale of a home last year, alleging the money was going to fund the purchase of arms for ISIS. Hicham Zahab, Haisem Zahab's cousin, fled to Syria with his wife, son and daughter-in-law after the seizure, the Sydney Morning Herald reported. He is now wanted by the Kuwaiti government in connection with smuggling arms to ISIS.
Last year, a report from the U.S. Department of Homeland Security said that Australia and the U.K. were the Western nations most targeted by ISIS after the U.S. and France. In December, Australian police arrested seven people they alleged were planning a Christmas Day terror attack in Melbourne.
© Copyright IBTimes 2023. All rights reserved.