Is It Time For Amanda Bynes To Head To Rehab? Lindsay Lohan Would Say 'Yes' After Insulting Bynes On Twitter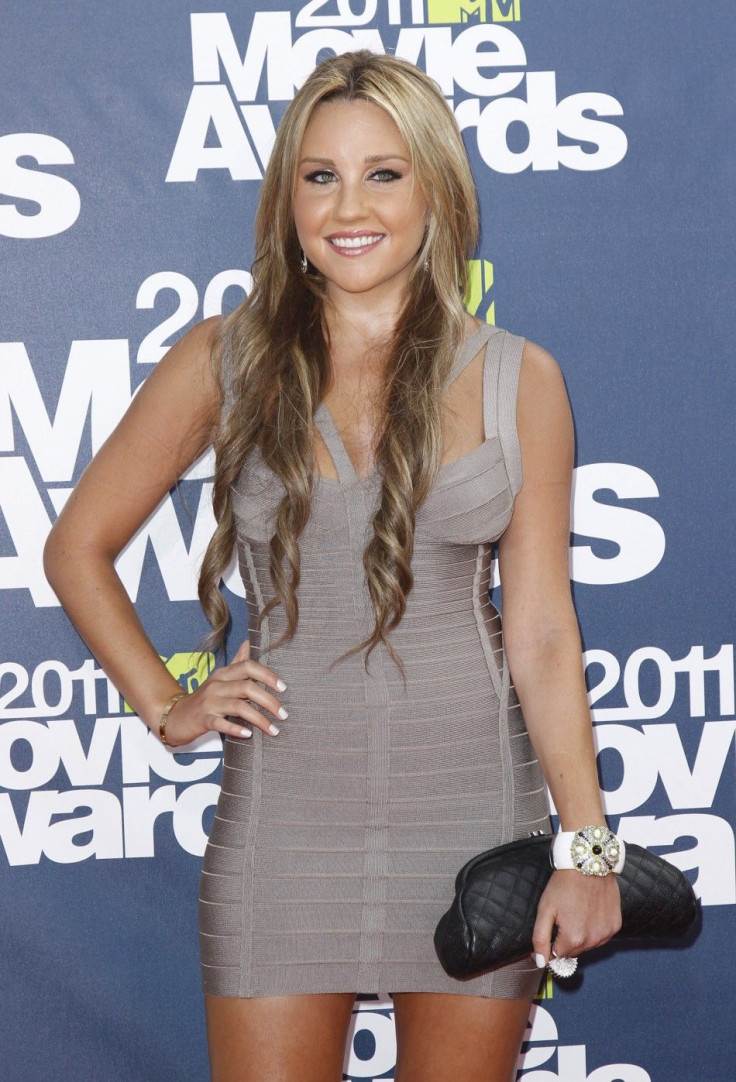 Although she has been charged with two hit and run offenses, in addition to being arrested for a DUI, actress Amanda Bynes is not planning on going to rehab anytime soon.
Aside from two hit-and-run counts, photographs of Amanda Bynes purportedly smoking marijuana in her car were published by TMZ earlier this month. She reportedly told friends she was smoking tobacco, not weed, the website said.
On Sept. 9, the former "All That" star was pulled over for driving at night without her headlights on. Days later, Bynes was ordered not to drive by a judge in Los Angeles.
On Monday, Bynes was even said to have locked herself in a dressing room for nearly two hours, refusing to leave when employees went to check on her.
According to Radar Online, the 26-year old "has been told by her agent and her dad Rick that she has substance abuse issues and needs to get help. She's a lost little girl right now."
Even Lindsay Lohan, who has gotten into trouble with the law as well for theft and a DUI, does not understand why Bynes has not gotten into more serious trouble for her reckless actions.
Earlier this week, Lohan, who was placed under house arrest and served jail time in 2007 and 2010 tweeted, "Why did I get put in jail and a nickelodeon star has had NO punishment(s) so far?" And then said: "These are the moments that I appreciate my life experiences, living without regrets and Disney for supporting me as an actress-night."
But sources close to Bynes tells Radar Online "Amanda has absolutely no plans to check into rehab. She doesn't need rehab either, what she truly needs is a mental health evaluation her parents and friends are extremely concerned about her well-being. Amanda has no grasp about the seriousness of the criminal charges she is facing, from her DUI and hit & run charges. "
© Copyright IBTimes 2023. All rights reserved.