'It's A Wonderful Lifetime' Christmas Eve Schedule: Which Movies Made 'Best Of' Cut?
There's still one new movie premiere left before "it's a Wonderful Lifetime" comes to an official close for 2020, but that doesn't mean fans can't look back and enjoy potentially one last showing of some of the best movies that have come from the programming event in 2019 and 2020.
Lifetime will be airing a "Best of It's A Wonderful Lifetime" marathon on Christmas Eve, which follow the same format as the entire event by playing 24/7 holiday movies, though this marathon will focus on films that debuted in the last few months, as well as a few favorites from last year's event as well. So which movies made the cut? Check out the full schedule below:
"The Christmas Yule Blog"- 8 a.m.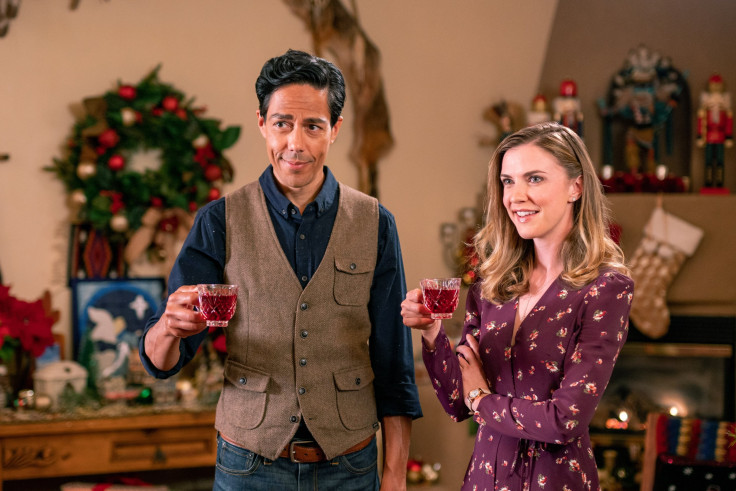 "Caroline Williams, a well-known social media travel writer, is given the assignment to cover a hundred-year-old Christmas parade in the small town of Carte De Amor, New Mexico. Not excited about the assignment, Caroline goes anyway and meets a high school music teacher, Oscar Ortiz, who introduces her to a side of Christmas that she has never seen, with different traditions and meanings. In the twelve days before Christmas, Caroline falls in love with Christmas all over again and finds true love for herself."
Starring: Sara Canning and Zak Santiago
"A Sugar And Spice Holiday" -10 a.m.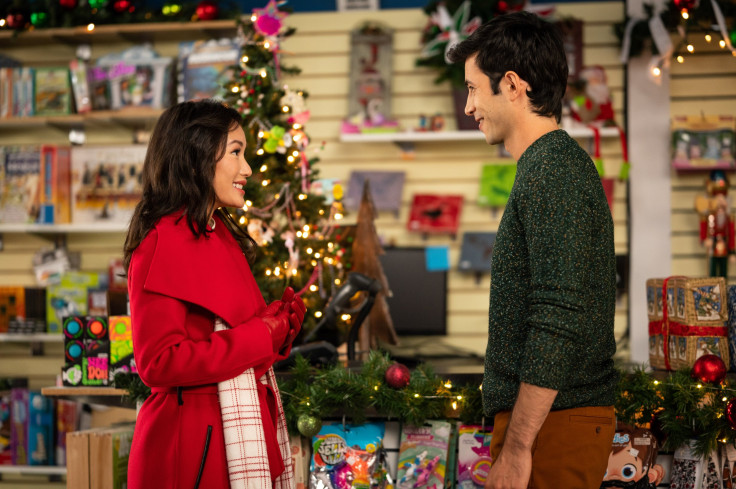 "Suzie, a rising young architect, returns to her small hometown in Maine for Christmas where her Chinese American family runs the local Lobster Bar. Following the loss of her beloved grandmother who was a legendary baker in their community, Suzie is guilted into following in her grandmother's footsteps by entering the local gingerbread house competition. Teaming up with an old high school friend Billy, who grew up to be a catch Suzie must find the right recipes and mix of sugar and spice to win the competition and perhaps find some love in the process."
Starring: Jacky Lai and Tony Giroux
"A Christmas Exchange"- 12 p.m.
"The holiday season has started and Molly cooper is looking for joy. Finally living her childhood dream, Molly swaps her quaint farmhouse for London Financier Patrick Kingston's posh apartment. Through the ups and downs of her new life in London and searching for romance, Molly begins to look forward to all communication with Patrick. Likewise, Patrick finds Molly's warm emails and texts charming and compelling. Sparks fly between them as they get to know each other as they live in each other's spaces."
Starring: Laura Vandervoort and Rainbow Sun Francks
"People Presents: Once Upon A Main Street"- 2 p.m.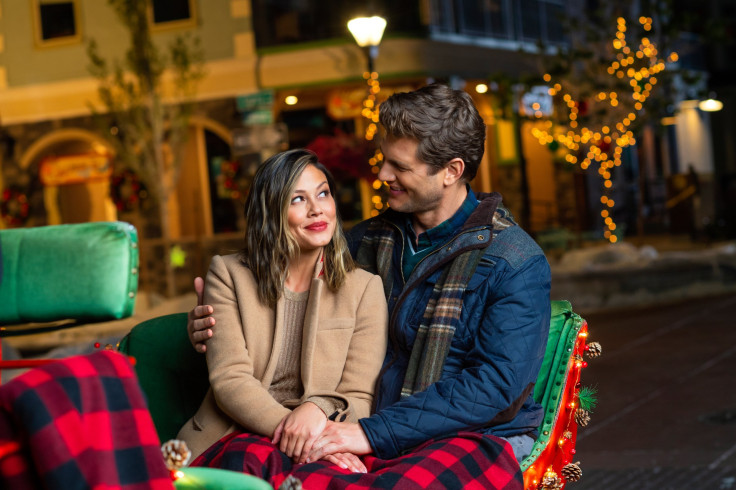 "Amelia Lewis is super excited when she buys an available storefront, planning to open a year-round Christmas shop. But her celebration comes to a screeching halt when she discovers that Vic Manning has also bid on the property. Amelia and Vic have the same idea, get to the seller—Elder Dubois in the next town—and convince him to sell his space to them. Despite the holidays, Elder is down in the dumps. It's the first Christmas without his wife, and he's in no mood to chair the decoration committee for the "Battle of the Main Street" yearly holiday competition with the neighboring town. Hoping to win favor with Elder, Amelia and Vic volunteer to take over his duties. After continually bickering and trying to one-up each other, the two combatants learn to work together and even get the merchants on Main Street to put aside their differences for the greater good."
Starring: Vanessa Lachey, Ryan McPartlin and Patrick Duffy
"A Date By Christmas Eve"- 4 p.m.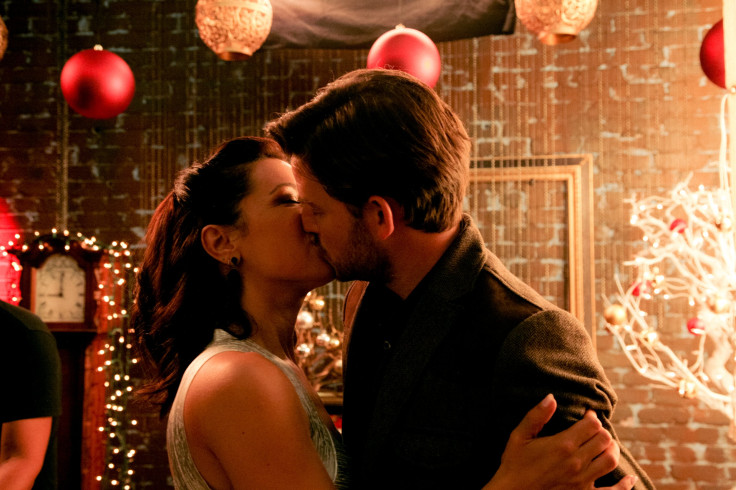 "When Chelsea Simms the good-hearted brand strategist for the popular dating app The Nice List, discovers the app has granted her magical powers, she uses her newfound ability to make all of the naughty people in her life learn how to be good again. "
Starring: Vanessa Lengies and Evan Williams
"Merry Liddle Christmas"- 6 p.m.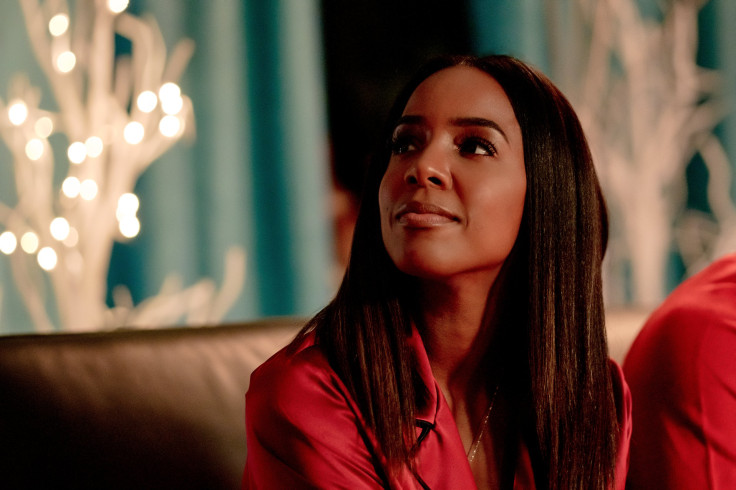 "A successful entrepreneur's messy family descends upon her new dream home for the holidays."
Starring: Kelly Rowland and Thomas Cardot
"Merry Liddle Christmas Wedding"- 8 p.m.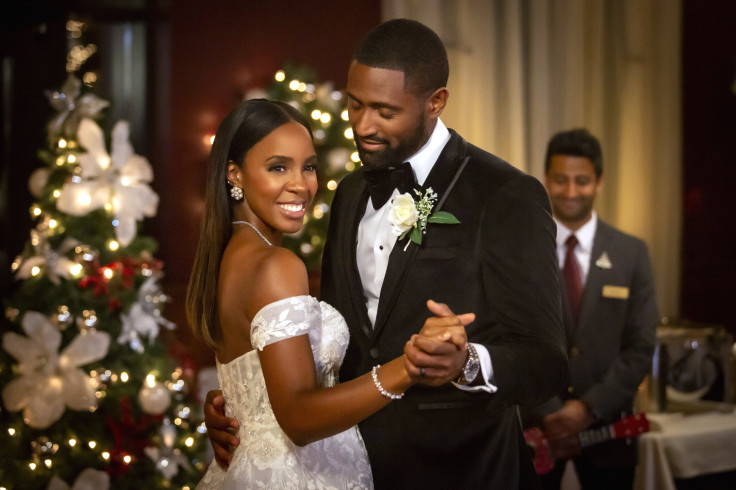 "'Merry Liddle Christmas Wedding' once again follows Jacquie Liddle as she and Tyler try to plan their perfect destination Christmas wedding. Naturally, Jacquie's plans go awry when her boisterous family intervenes in her planning and her snooty wedding planner quits in protest. When nothing goes as initially planned, Jacquie and Tyler get a Christmas wedding more memorable than they could have ever dreamed."
Starring: Kelly Rowland and Thomas Cardot
"Let's Meet Again on Christmas Eve"- 10:03 p.m.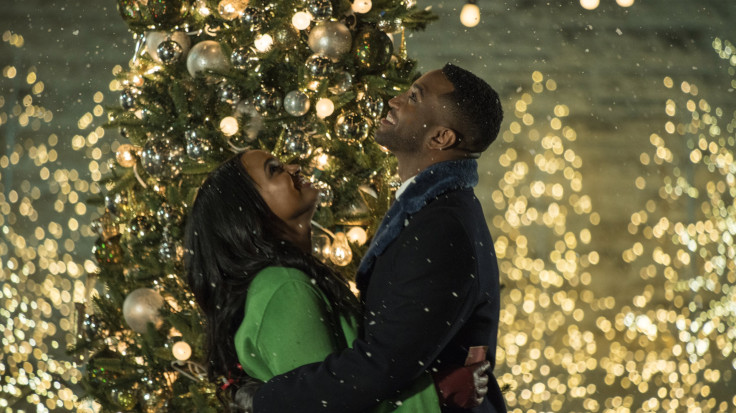 When college sweethearts Corinne and Rob get opportunities on opposite sides of the world, they decide to part ways and meet again in two years on Christmas Eve to see if they are really meant to be. However, when one shows up and the other doesn't, the fate of their romance seems to have reached the end. Many years later the two end up bumping into one another when they are both hired to help bring together a Christmas Eve wedding. With many questions left unanswered, they are about to embark on a journey filled with romance and magic, just in time for Christmas Eve."
Starring: Kyla Pratt and Brooks Darnell
© Copyright IBTimes 2023. All rights reserved.