Ivanka Trump Clothing Sale: TJ Maxx, Others Stop Promoting Ivanka's Products, New Yorkers Show Support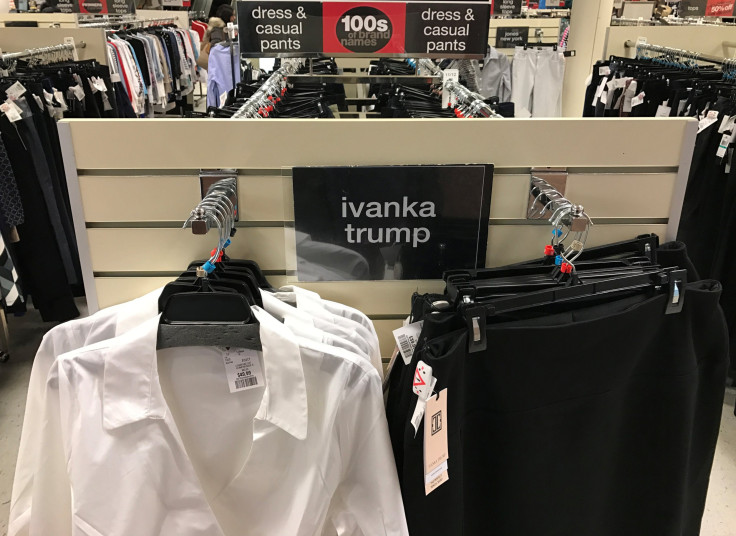 T.J. Maxx and Marshalls have pulled away from promoting Ivanka Trump products last week according to a note sent to employees, which instructed workers at both stores to throw away Ivanka Trump signs and to stop displaying her brand's merchandise separately, New York Times reported.
"Effective immediately, please remove all Ivanka Trump merchandise from features and mix into the racks where most products hang," the note read. "All Ivanka Trump signs should be discarded."
The instruction was to eliminate special displays for the merchandise, "not to remove it from the sales floor," said Doreen Thompson, a spokeswoman for the TJX Companies, the retailers' parent corporation. "We offer a rapidly changing selection of merchandise for our customers, and brands are featured based on a number of factors," she said.
T.J. Maxx's decision came amidst a battle between President Donald Trump and Nordstrom when Trump criticized the retailer for dropping his daughter's clothing and accessory line.
Previously on Feb. 2, Nordstorm, the department store chain had dropped Ivanka's products from their stores and said: "We've said all along we make buying decisions based on performance. In this case, based on the brand's performance, we've decided not to buy it for this season."
Six days after Nordstrom's announcement, the president took to Twitter to complain that his daughter "Ivanka has been treated so unfairly" by the company. He first tweeted from his personal account, and then re-sent it from his official White House account, sharing it with 15 million followers.
Other companies such as Nieman Marcus has also backed out from showcasing Ivanka's brand of jewellery and accessories on its website.
"I can't believe we sell this s--t," a store clerk told nydailynews, requesting anonymity. "I'm from Indonesia and it took me 20 years and $30,000 to get my Green Card," he added. "I don't want to be political, but this whole 'Muslim ban' is very real to me."
New Yorkers have also expressed their dislike for Ivanka's products, a woman named Vivian said: "I'm offended by that entire family. But in the case of this bag, it's just such a low-quality product. I mean $119 for this? It's too much!" when she chose a Kate Spade number over Ivanka's product.
"Get that away from me!" Sheryl Harowitz, 70, said this when she was asked to look at an Ivanka Trump Soho Maternity bag, nydailynews reported.
However, there are some people who respect Ivanka for her work but do not support Donald Trump.
"This device bag? Maybe if it was $20!" said Veronica Hernandez, 32, of Yakima, Wash when she saw the prices on Ivanka's products. "And the (Soho) bag is cheap. I literally touched it and walked away!"
"I feel bad to say it because I respect her," she added. "It's not her fault that she was born to someone who is so hated."
© Copyright IBTimes 2023. All rights reserved.