Ivanka Trump A 'Hypocrite' For Supporting Iran Protests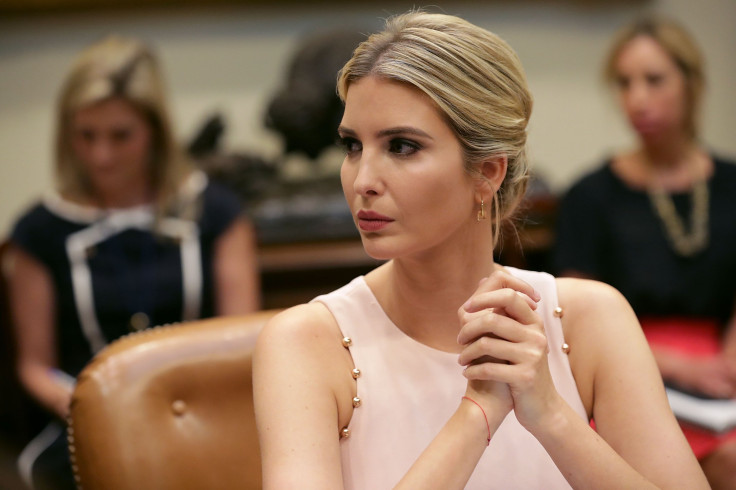 Following the footsteps of her father, Ivanka Trump extended support to Iranians "seeking freedom from tyranny" Monday and was mocked endlessly in return.
Ivanka wrote on Twitter that she was inspired by the heroism of those taking part in the anti-government protests in Iran and said: "We must stand by the Iranian people."
The tweet garnered Ivanka some mixed reactions with many saying while she was talking about the people being freed from the tyranny in Iran, she never acknowledged that her father President Donald Trump was ruling in the same oppressive way.
Many users called Ivanka and her father hypocrites for tweeting support to the people of Iran after the president's inclusion of Iranian nationals in his travel ban.
However, some Twitter users from Iran wrote thanking Trump for her support.
Ivanka's tweet comes after her father expressed his support for protesters in Iran, declaring that "people are finally getting wise as to how their money and wealth is being stolen and squandered on terrorism."
In a tweet from his Florida estate, Mar-a-Lago, the president said the nationwide economic protests that began Thursday were a signal that Iranians "will not take it any longer."
Condemning Trump's support for the protesters, Iranian President Hassan Rouhani said: "This gentleman who today sympathizes with our people has forgotten that a few months ago he called us a terrorist nation. The one who has opposed the Iranian nation from his head to his toe has no right to express sympathy for people of Iran."
In a statement after Trump's tweet Sunday, the White House said the voices of the people of Iran "deserved to be heard."
"We encourage all parties to protect this fundamental right to peaceful expression and to avoid any actions that contribute to censorship," the statement read.
Ten people died on Sunday night in Iran, raising the death toll to 12 as protestors continued to march in the streets of the country to protest against rising prices of commodities, corruption in the government, with the motives taking a wider spectrum.
Interestingly, Ivanka was embroiled in a controversy involving a hotel in Baku, Azerbaijan, that the Trump Organization helped build. Ivanka headed the project that was an alleged backdoor for corruption by the Iranian Revolutionary guard.
The 33-story luxury Trump International Hotel and Tower Baku, which never opened, potentially violated the Foreign Corrupt Practices Act and may have enabled money-laundering and other illegal activities undertaken by the Revolutionary Guard, according to the New Yorker.
Ivanka was a key player in taking the hotel project along, the report said. The U.S. government regularly accused the Guard of criminal activity, including drug trafficking, sponsoring terrorism abroad, and money laundering and was even ready to condemn the Revolutionary Guard as a terrorist organization.
© Copyright IBTimes 2023. All rights reserved.