Ivanka Trump, Justin Trudeau Attend Broadway Musical Focused On Strengthening US-Canada Ties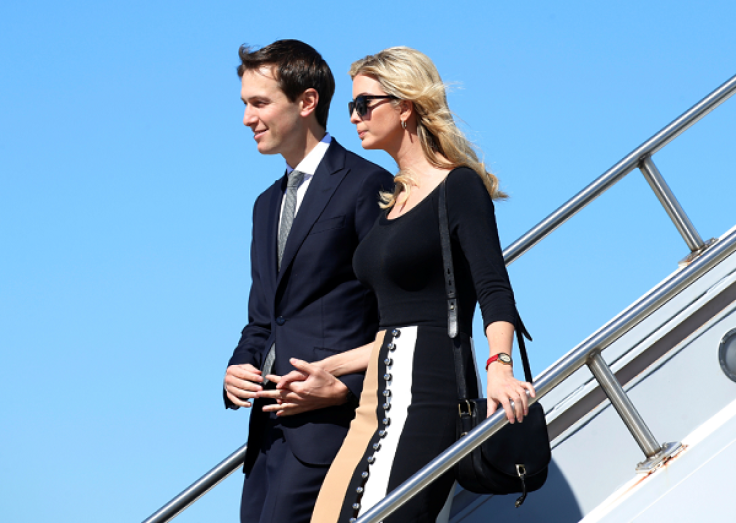 The first daughter of the United States, Ivanka Trump, took some time out from her busy schedule at White House Wednesday night to attend a Broadway show "Come From Away" with Canadian Prime Minister Justin Trudeau. The surprise visit by Ivanka Trump and Trudeau at the new musical reflected the close relationship between Canada and the U.S. despite differences in views about public policy between the two nations, the New York Times reported.
Ivanka Trump sat between Trudeau and Nikki R. Haley, the American ambassador to the United Nations, and directly behind a former Canadian prime minister, Jean Chrétien.
Before the show started, Trudeau addressed the audience. He was seeing a musical for the first time, and he said that he could relate to the play and saw it as a reflection of strong ties between Canada and the U.S. He thanked the cast, who "worked to pull together such an extraordinary crowd to celebrate this story of friendship during extraordinarily difficult times between individuals between countries."
The musical narrated the stories of nearly 7,000 grounded travelers after Sept. 11, 2001 twin plane attacks. The play showed how the passengers who landed in Gander, a town in Canada, were helped by the locals for days, the Times reported.
The musical was inspired by real life incidents that took place after the twin plane attacks in 2001. More than 200 flights were diverted to Canada and suddenly the airport of Gander, which was little used till then, had 38 inbound flights. About 6,600 passengers arrived in the town without prior notice that had a population of about 10,000. The Canadians looked after the stranded passengers for many days.
"There is no relationship quite like the friendship between Canada and the United States," Trudeau said. "This story, this amazing show, is very much about that, and it's about friendship as well."
Canadian consulates had arranged a block of tickets for the musical, but nobody was aware of the guest list, according to the New York Daily News.
"Come From Away" had successful shows in Ontario, San Diego, Seattle and Washington, D.C., before opening on Broadway on March 12 at Gerald Schoenfeld Theatre in New York.
Ivanka Trump became friendly withTrudeau and his wife, Sophie, in Washington DC in February. They had met over a roundtable discussion about women in workforce, according to the Guardian.
© Copyright IBTimes 2023. All rights reserved.