Ivanka Trump's Husband Jared Kushner Has 'Huge Weakness,' Not Good With Cash Flow Statements
KEY POINTS
Jared Kushner has one weakness
Donald Trump's son-in-law is not good with cash flow statements
Jared Kushner is involving himself in Mike Pence's coronavirus task force
Ivanka Trump's husband, Jared Kushner, reportedly has one huge weakness.
In the book "Kushner Inc.," author Vicky Ward recounted the time when Donald Trump's son-in-law was given budgetary power. Unfortunately, he didn't know what to do with it.
"On June 20, [Paul] Manafort was now nominally the campaign chief, but everyone knew Kushner was the one with the budgetary power. He has asked for, and received, his own pot of money – and the candidate's trust. Everyone knew Kushner was in charge," she said.
According to Express, Kushner is not good when it comes to cash flow statements, but he's good when it comes to other things. Ivanka's husband was recently tapped to talk about the coronavirus pandemic even though it has become evident that he still needs to do extensive research on the matter.
Political Flare reported that Mike Pence wants to move forward on the needed action to slow down the disease. But even though Kushner doesn't have a formal role in Pence's task force, he wants to put off further action until such time that he has to research the disease.
"There's no deadline for a decision, but one of the people familiar with the talks said the task force will not give [President Donald] Trump its final verdict until Jared Kushner, the president's senior adviser, and son-in-law finishes his research and comes to a conclusion himself," Politico reported.
Journalist Jason Miciak claimed that Kushner seems to be effectively in charge of the task force and of presenting findings and recommendations to his father-in-law even though he doesn't have direct involvement in it.
Miciak said that if Kushner will be given such an important role later on then he might as well be the head of the task force and not Pence.
"Of course, if Jared were to be named the official head of the task force, who would Trump blame if it all goes wrong? He cannot fire Jared," he said.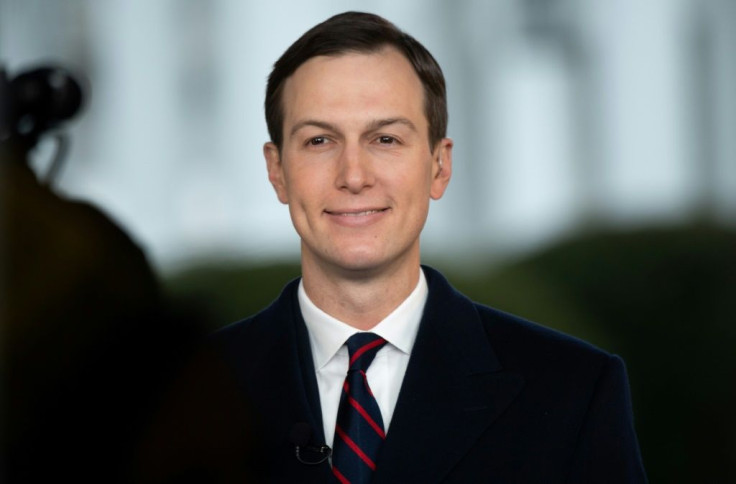 © Copyright IBTimes 2023. All rights reserved.
FOLLOW MORE IBT NEWS ON THE BELOW CHANNELS