'Jack In The Box': Here's How BTS Star J-Hope's Solo Album Got Its Title
BTS' J-Hope has opened up on how he came up with the name of his first solo album, "Jack in the Box."
The 28-year-old rapper, whose real name is Jung Ho-Seok, said the title of his album was closely connected to the origin of his stage name. BTS leader RM and HYBE Corporation founder Bang Si-Hyuk gave him the stage name J-Hope before the group's debut in 2013. Inspired by the metaphor "Pandora's box," Bang coined the name J-Hope to create a positive vibe.
"Producer Bang brought up Greek mythology … Pandora opened a box she shouldn't have. All of the many disasters flew out and all that remained was hope, so he said, 'When you're making music or doing anything else, Just say 'Jack in the box!' in the intro shout-out! Talk about opening the box and releasing hope," J-hope recalled in a new interview with Billboard.
"Looking back on it, I realized it really hit me hard in my head and heart. That's the origin of my name and I wanted to reflect that in my music. In a way, I tried to create a story arc out of it," he continued.
J-Hope said "Jack in the Box," which was released on July 15, was about his various experiences in the industry and the stories that he wanted to tell his supporters.
"The music I've made, like 'Hope World,' 'Chicken Noodle Soup,' 'Blue Side' … the different mixtape tracks, if those were all songs in a box, it's time to leave the box," he explained. "My countless experiences, the emotions I've felt, the stories I've told … I wanted to share those stories and also show another side of me in the shadows that I've felt while working. I wanted to bring it all out into the world and create music and emotions that reflect all of that."
J-Hope has become the first BTS member to release a first solo album, although others have also already ventured into solo projects. Jungkook recently teamed up with Charlie Puth for the massive hit "Left and Right." V is scheduled to star in a four-episode reality mini-series, "In The Soop: Friendcation," with his celebrity friends known as the Wooga Squad.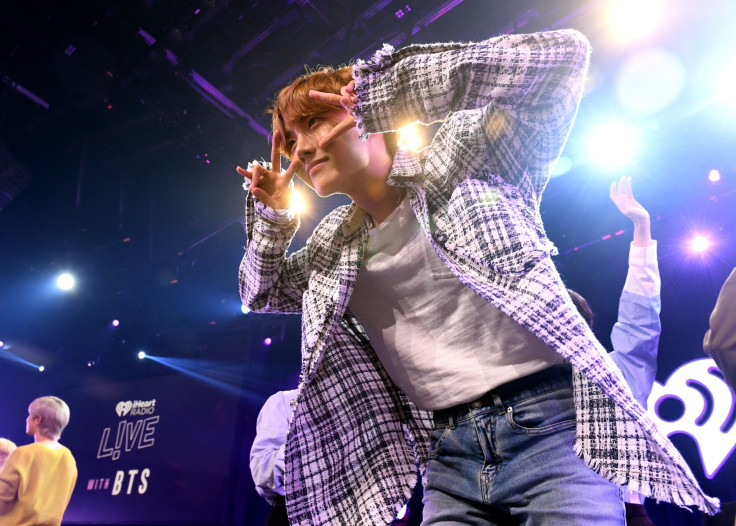 © Copyright IBTimes 2023. All rights reserved.