'Left And Right': BTS' Jungkook And Charlie Puth's Collab Surpasses 100M Views On YouTube
KEY POINTS
"Left and Right" is the first collaboration song between Charlie Puth and Jungkook
The track racked up over 100 million views in less than three weeks since its release
This is Puth's 10th music video to surpass 100 million views
The surprise collaboration track between BTS' Jungkook and Charlie Puth -- "Left and Right" -- has surpassed 100 million views on YouTube.
The track racked up over 100 million views in less than three weeks since its release on June 24. This is Puth's 10th music video to surpass 100 million views, while this is Jungkook's first time reaching the number as a solo artist.
The track speaks of a person's desire to erase memories of an old flame, while navigating the pain of the breakup: "Ever since the day you went away/How much more do I gotta drink for the pain/You did things to me that I just can't forget/Are the nights we were tangled up in your bed."
Last month, the track debuted at No. 1 on the worldwide iTunes chart within 20 minutes of its release. On Spotify, "Left and Right" reached a total of 500,000 streams within 12 hours, while its music video immediately garnered 10 million views on YouTube also within 12 hours since it was uploaded on Puth's official page.
Despite the seemingly gargantuan numbers K-pop tracks receive in terms of album sales, viewing and streaming data, their true popularity is hard to gauge, an expert said.
K-pop idols who sell millions of albums are not exactly popular in South Korea's general public, and are merely supported by loyal fans who buy their albums in bulk, former editor-in-chief of music critique magazine IZM, Jung Min-Jae, earlier said.
Moreover, K-pop acts are also increasingly joining Billboard music charts, but it does not mean Koreans actually know the groups or their songs, Korea JoongAng Daily reported.
"I don't think they reflect the general public's reaction, in terms of whether the release was popular and widely listened to among the masses," Jung said in the article. "How many people do you know that buy CDs actually listen to it? Considering that, it makes no sense that these boy bands sell two, three million copies. It's largely due to fans buying in bulk," he emphasized.
On the work front, BTS was spotted filming an undisclosed project in Seoul on Tuesday. Observers suspect they might be doing a documentary about their beginnings as a group as the location of the shoot was near the old building of their label, Big Hit Music, which was then known as BigHit Entertainment.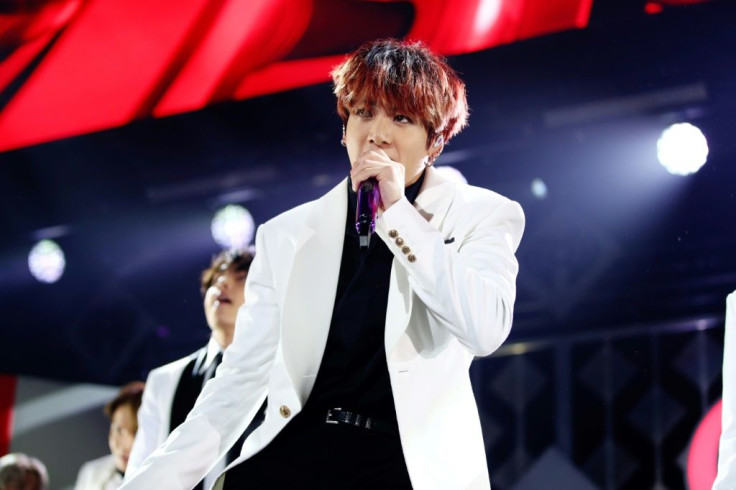 © Copyright IBTimes 2023. All rights reserved.