'Jack' Joins Bookies Royal Baby Name After Prince William's Intriguing Statement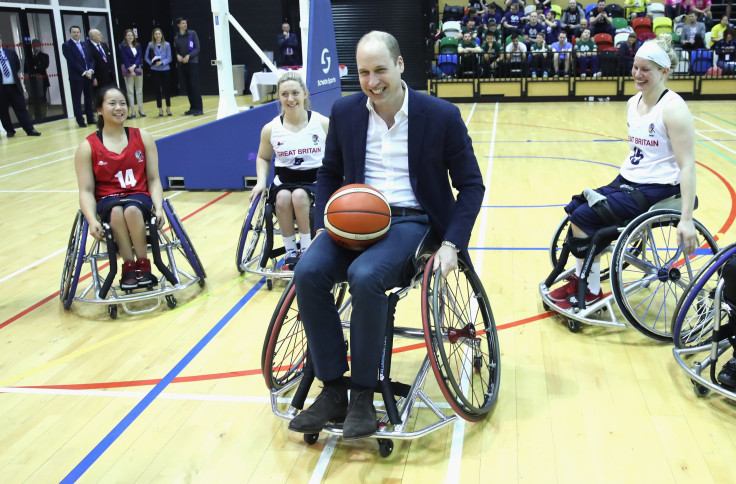 Prince William may have teased the potential name of his third royal baby with Kate Middleton.
On Tuesday, the Duke of Cambridge was spotted watching Aston Villa's match against Cardiff City at Villa Park in Birmingham. Jack Grealish led the team to its victory after smashing the ball into the net.
After the game, Prince William told fans, "I'm going to insist the baby is called Jack." There was a short pause before he added "...or Jackie."
According to Express, the name "Jack" has now entered the running with bookies giving it 25/1 odds for the Duke and Duchess of Cambridge's upcoming baby name.
"He may have been joking, but this could be a huge hint dropped by Prince William and at this stage, we're taking no chances," said Alex Apati of Ladbrokes.
Many interpreted Prince William's statement as a hint that they are expecting a baby boy. However, according to an insider, the couple still doesn't know the gender of their upcoming bundle of joy.
The royal family prefers to keep the gender unknown to add thrill when they welcome the new baby to their family. Prince William and Middleton did the same for Prince George and Princess Charlotte.
"William and Kate don't know the sex of the baby so they're rather looking forward to finding out," an insider told E! News. "It's very difficult to be totally prepared when you don't know if it's going to be a boy or a girl."
Meanwhile, earlier this year, the favorite name for the new addition to the royal family was Alice. The runner-up was Albert.
Queen Elizabeth II's mother-in-law is Princess Alice of Greece. She died in 1969 at the age of 84. According to a royal commentator, the name would be perfect if Prince William and Middleton are having a girl.
Will and Kate have been keen to pay tribute to both sides of the family, so I would love to see Alice, which is undergoing a resurgence in terms of being cool," Victoria Arbiter said. "And Prince Philip's mother was quite an extraordinary woman, so it would be a lovely tribute."
In February, the odds changed. Mary took the lead with 7-1 odds. Alice was on the second place along with Victoria with 8-1 odds.
"Punters are convinced the Duke and Duchess are expecting another little girl, and obviously it would be a lovely touch to honour Her Majesty's Grandmother, but it will be interesting to see if any boys' names are backed over the coming weeks before the birth," Jessica Bridge of Ladbrokes Betting Agency said.
© Copyright IBTimes 2023. All rights reserved.