Jackery Portable Power Stations Are Available for Up to $1080 OFF This Black Friday + Exciting Giveaways
* This is a contributed article. The IBTimes news staff was not involved in the creation of this article and this content does not necessarily represent the views of IBTimes. When you buy through links on our site, we may earn an affiliate commission. Here are our
T&C
. For licensing please
click
here.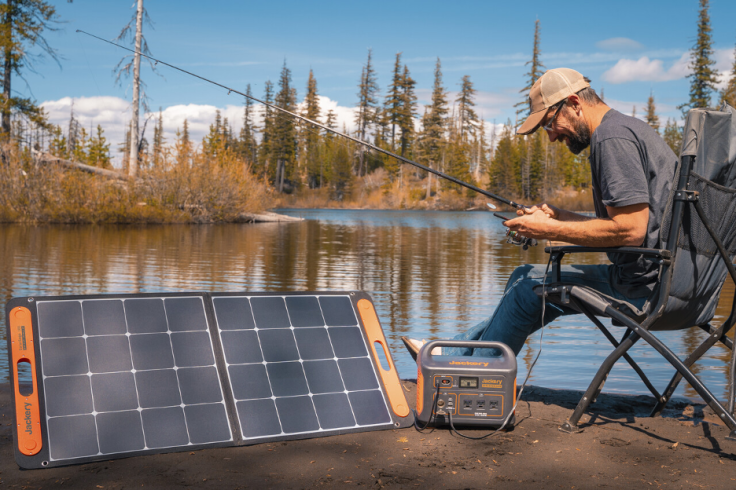 Launched in California in 2012, Jackery has climbed up to be a solar generator industry pioneer and a global top-selling solar generator brand, with over 100 accredited media and organizations globally. Jackery is currently a worldwide energy leader, the number one maker of best portable power stations, and one of the world's largest producers of outdoor solar utilities.
With Jackery 10th anniversary approaching, the company is preparing to extend a heartfelt thank you to give back to customers. They'll be giving away prizes to make this Christmas shopping season the greatest, plus Black Friday deals worth up to $1080 in savings. Check ouhe best Jackery portable power stations you can buy here: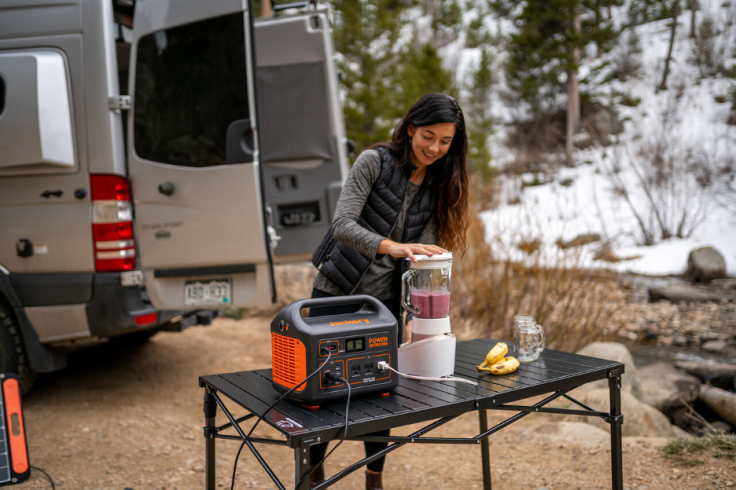 What Is the Best Portable Power Station?
Indeed, everyone wants to experience travel and exploration on their terms. However, contemporary adventurers must use current technology and connect even in the wilderness. This feat takes a lot of effort, but as an industry pioneer, Jackery provides the best portable power stations to keep you running off the grid and protect you during energy crises at home. Here's a holiday gift guide of the best portable power stations: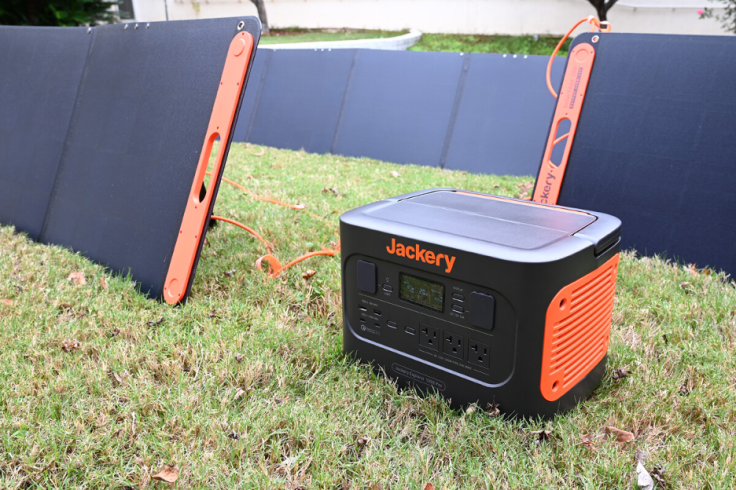 #1 Jackery Solar Generator 2000 Pro
Jackery Solar Generator 2000 Pro utilizes the sun's energy to provide a massive charging capacity of 2,160Wh. This best portable power station can power refrigerators, ovens, microwaves, and other devices.
It operates cleanly without hazardous emissions, creating no environmental impact. Plus, it operates at less than 53 DB, guaranteeing silent and peaceful charging. This Jackery portable power station also supports pass-through charging. It allows you to charge your power station while leaving your gadgets plugged in. It will enable you to swiftly and efficiently charge on the go.
For a more detailed look, here are its key features:
Key Features
The Solar Generator 2000 Pro comes with a 2,160 Wh capacity, 2,200W AC output, and 4,400W peak power.
Jackery's quickest solar charger ever. Jackery portable power station can be fully charged in less than 2.5 hours using 6 SolarSaga 200W solar panels and in less than 2 hours using an AC wall outlet.
This portable power station can power up pellet smokers, small coolers, eBikes, refrigerators, air conditioners, and other indoor or outdoor appliances and gadgets.
The high-quality lithium battery has two chips for dual battery protection and four temperature core detectors to provide a perfect balance of safe and dependable charging.
You have unlimited power with just a click of a button. Its new on-screen features include a failure code indication and a low battery indicator, giving excellent information for clear reading and understanding. Also, Jackery improved and updated its input and output display screens.
Charge your items quickly, silently, and smoothly with less than 53 DB of charging noise. The device also emits no hazardous emissions and operates without producing environmental impact.
This Jackery portable power station comprises Explorer 1000 Portable Power Station with SolarSaga 100 Solar Panels. This bundle makes an ideal portable power station for camping, road vacations, RV travels, and over-landing experiences. It has a 1000W operating wattage, a 2000W surge wattage, a greater 1002Wh capacity, and three PURE SINE WAVE AC outlets.
Through the MPPT controller, the Jackery Portable Power Station 1000 can achieve the highest efficiency when solar charging. Simply attach the solar panels to the power station, and you'll have consistent electricity for RV camping or fishing. Other convenient charging options include a wall outlet and a vehicle outlet.
Because of its small size and flexibility, the Jackery Explorer 300 is another ideal portable power station for short camping excursions and power outages. It has a 293Wh power capacity and can run small appliances and charge up to six smart gadgets simultaneously.
This best portable power station can be charged to 80% in under 2 hours using a 90W wall charger and a 60W USB-C PD charger. You can charge the Explorer 300 using a solar panel, automobile, or generator. The integrated MPPT technology allows for quicker solar recharging rates. A SolarSaga 100W solar panel can recharge the Explorer 300 from the sun in 5.5 hours.
The Explorer 1000 is one of the most powerful Jackery portable power stations. It has a capacity of 1002Wh and can offer 1000W of power (2000W surge power) through numerous output ports. As a result, it satisfies the power supply requirements of most higher-power electrical equipment.
It has a lithium battery capacity of 1002Wh (46.4Ah), 1000W continuous power, and 2000W surge power. The many output connectors allow you to go off-grid and power your cameras, laptops, communication devices, CPAP, and electric grill. With a weight of about 22 lbs, this power station is easily portable, especially with a firm grip.
The Explorer 1500 can power most appliances, thanks to its 1800 watts and 1534Wh capacity. It is compatible with gadgets, power tools, and even home appliances, such as electric stoves, microwave ovens, air conditioners, and refrigerators.
The Solarpeak Technology increases recharging efficiency by 30% with 4 SolarSaga 100 solar panels. You can even upgrade the Explorer to a Solar Generator 1500, giving you infinite solar electricity for your house and other outdoor activities.
It also includes Jackery's high-quality Battery Management System, which ensures the battery's safety while improving its performance. The One Button design enables simple operation at any time and location, whether for camping, RV, tent, or emergency.
This best portable power station also has a collapsible handle for convenient traveling and storage. With a 1000-charge cycle lifespan and a lighter design, this portable power station allows you to carry out any outdoor excursion. It only takes 1.8 hours to fully charge, thanks to four SolarSaga 200W solar panels that charge three times quicker than the Solar Generator 1000. You can enjoy unlimited green power wherever you are with a simple and quick 60-second setup.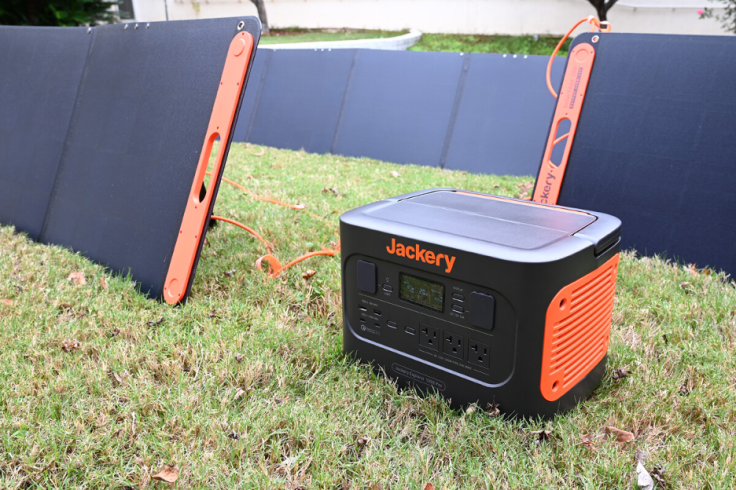 Is It Worth Buying a Portable Power Station?
With many use cases, current features, and powerful specs, purchasing any of your favorite Jackery portable power stations is unquestionably worthwhile. This year, Jackery's new and better product versions will be even more worth your money with biggest ever discounts for the Black Friday sale and celebration of Jackery's 10th anniversary in the industry.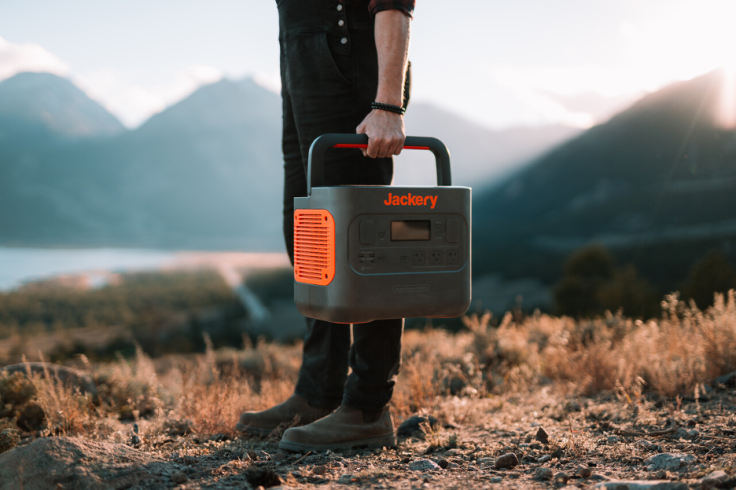 Jackery's Black Friday begins on Thanksgiving, Nov. 24th, till the 28th of November. You can visit their Amazon page or Jackery's website to view the best offers, including up to $1080 off various Jackery portable power stations. The discount applies to the Solar Generator 2000 Pro, Solar Generator 1000, and Explorer 1500.
Moreover, Jackery portable power stations are available at a discount, including Explorer 300, Explorer 1000, and Explorer 1500.
Check Out Jackery's Crazy Monday Giveaway With Prizes Worth $250,000!
To ramp up the excitement, Jackery is teaming up with its partner Black Series to host the MOST EXCITING GIVEAWAY - Jackery's Crazy Monday Giveaway, with a total prize pool of $250,000, including camper trailers. There will also be money-back chances for Jackery orders placed during Black Friday sales and many more incredible prizes. The anniversary giveaway will also be available on Jackery's official website and its official Youtube channel.
Orders placed between November 24th and November 28th will be part of the best deals of 2022. The announcement of winners will be at a LIVESTREAM at 14:30PM (PST) on November 28th!
You can also check out updates on their social media pages:
FOLLOW MORE IBT NEWS ON THE BELOW CHANNELS