Jackie Chan's Son Jaycee Formally Arrested By Chinese Police In Drug Case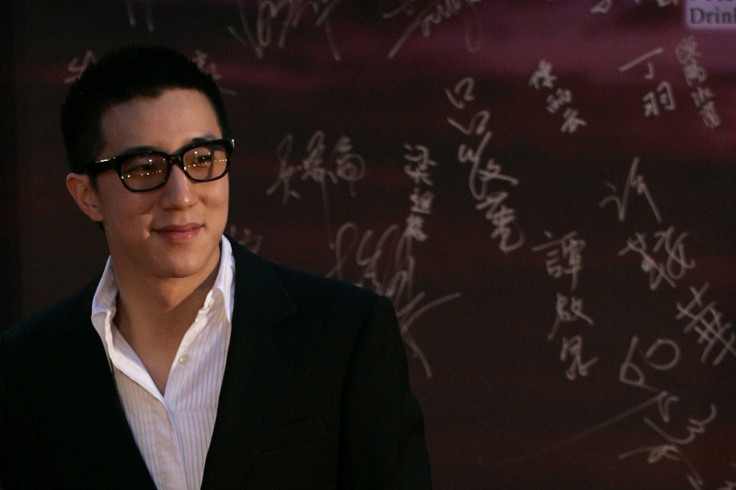 Jaycee Chan, the 31-year-old son of Kung Fu star Jackie Chan, has been formally arrested by police in Beijing on a suspected drug offense, media reports said Wednesday, citing prosecutors. Jaycee could reportedly face a charge that carries a maximum of three years jail time.
A formal approval for Jaycee's arrest was given by the Dongcheng District prosecutor's office after police officials had requested for it a week earlier. Police officials reportedly said that Jaycee had tested positive for marijuana and authorities had found 100 grams of the weed at his residence.
Jaycee was detained by Chinese authorities on Aug. 14, along with Taiwanese movie star Ko Chen-tung, also known as Kai Ko, for illegal drug use. Ko reportedly received a sentence of 14 days in administrative detention before being released after he admitted to taking marijuana. According to The Associated Press, the 23-year-old appeared at a news conference with his parents and apologized for his actions.
Ko claimed that he used drugs for the first time at Jaycee's home two years ago, while Jaycee admitted that he had first used drugs in the Netherlands in 2006, the South China Morning Post reported, citing local media.
The younger Chan could also be charged with "hosting others to take drugs," reportedly leading to a harsher sentence.
Jackie Chan, who was named an anti-drug ambassador in 2009 by China, has apologized for his son's behavior and pledged to help his son recover from drug abuse.
As part of a major crackdown on drug use declared by President Xi Jinping in June, several celebrities have been detained on drug charges in China. Meanwhile, theater companies and film associations in Beijing have also pledged not to hire actors linked to drug use.
© Copyright IBTimes 2023. All rights reserved.